Ukrainian Christians continue to turn to their faith amid Russia's brutal onslaught, as the violent military assault increasingly claims lives and property.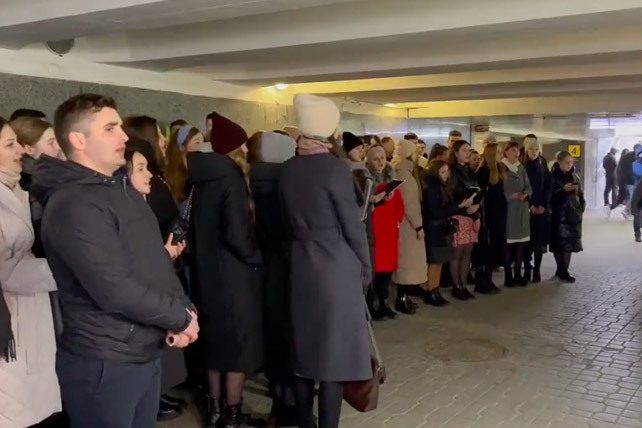 As uncertainty persists, many openly pray and worship, seeking God to calm and ease their pain. Throughout the ordeal, Psalm 31 has taken on special meaning in the hearts of Ukrainians.
Anatoliy Raychynets of the Ukrainian Bible Society is among those who have prayed Psalm 31, and he has spoken about the new lens through which he sees these ancient Scriptures.
"For me, as a pastor, that Psalm … well, I read it differently now because it's about our current situation in Ukraine," Raychynets recently said. "This ancient prayer — written several thousand years ago — now we see is so alive, is living."
A new video compilation shows Raychynets isn't alone. It displays countless Ukrainians reciting Psalm 31 from their bunkers and other safe locations as they turn to the Lord in praise and adoration.
"They have noticed that during this difficult time, many people want to find strength, rest, but also comfort in their faith and in God's Word," Oldi Morava of the British and Foreign Bible Society told Premiere. "They're reading the book of Psalms for their own particular context. And Psalm 31 is becoming really significant for the entire nation."