In a notable public appearance, Bro Gbile Akanni, the founder of Peace House, has issued a cautionary message to the newly crowned Soun of Ogbomosho, Oba Ghandi Afolabi Olaoye. Akanni's admonitions revolved around the king's marital choices and the pursuit of material wealth.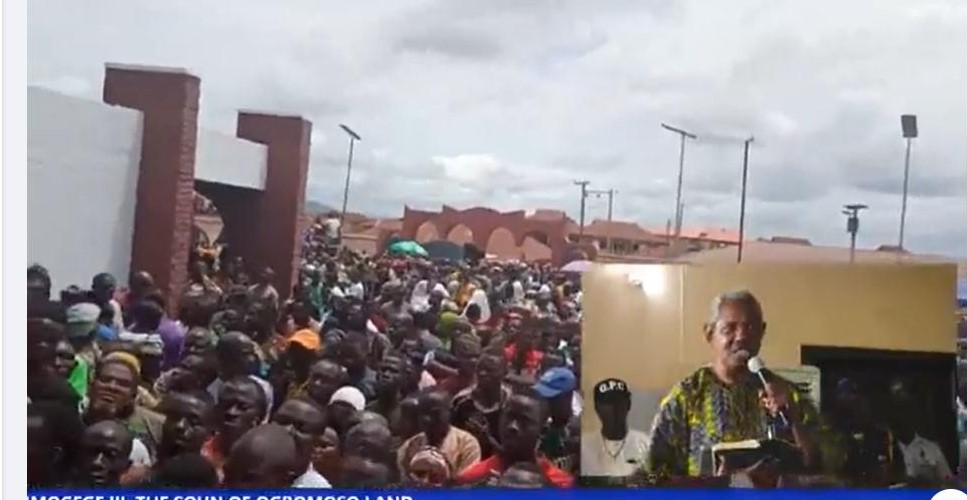 During a gathering on Thursday, September 14, which was observed online by Church Times and attended by a massive crowd, Akanni stood before Oba Olaoye, who was seated on the throne, to convey his message. He referenced Deuteronomy 17:16-17 from the Bible to emphasize the importance of the king refraining from accumulating multiple wives and amassing silver and gold.
Drawing parallels with the biblical story of King Solomon, Akanni reminded Oba Olaoye of the consequences of Solomon's actions, as he had taken many foreign wives, ultimately leading him away from God's path. Akanni urged the new monarch not to follow in Solomon's footsteps.
Akanni conveyed, "God has brought you here to be a blessing to the people. Here is the word of God to you. This is not the word of man. God is saying the king must not acquire wives. That is what God is saying."
Furthermore, Akanni stressed that Oba Olaoye had ascended to the throne not out of necessity but because he was already successful in his previous endeavors. He emphasized that the king's blessings should benefit the people of Ogbomoso, and he prayed for the town's prosperity during Oba Olaoye's reign.
Akanni encouraged the king to prioritize the welfare of his people, emphasizing that God would continuously provide him with strength. He presented Oba Ghandi with a significant Bible, requesting that it be placed on the palace table and be a source of wisdom for his rule.
In a prayerful conclusion, Akanni expressed optimism about the new beginning for Ogbomoso under Oba Olaoye's leadership.
It's worth noting that Oba Olaoye, who was formerly a pastor at RCCG Jesus House in Washington DC, had faced concerns from the Christian community about his acceptance of the role of king and its potential impact on his Christian faith.
However, Chief Amos Olaoye, the Mogaji of the Olaoye Family of Ogbomoso, clarified that the seven-day seclusion traditional kings undergo before their reign is meant to prepare them for their role and is not related to religious conversion. He also emphasized that the choice of the king is made by the kingmakers, and Ghandi Olaoye was selected by the Olaoye family as the most qualified candidate. Source: Church Times