By Cleopatra Eki
30 participants with learning disability from10 communities in Lagos state, have participated at the Cultural Culinary Ability Parade & Award , a cultural food parade competition .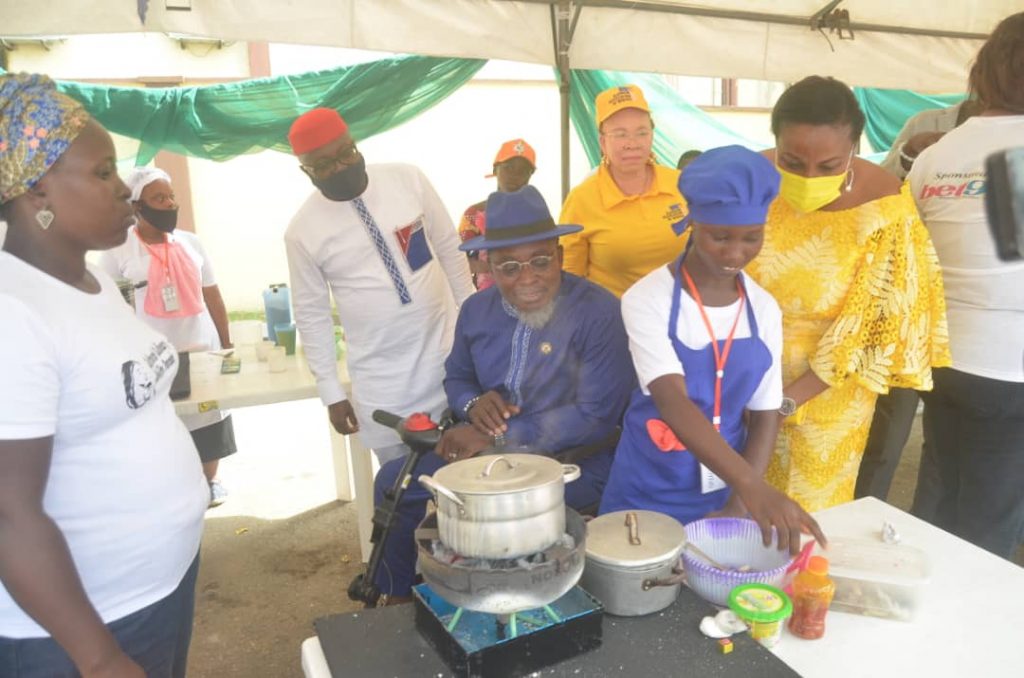 The aim gives the participants the sense of full autonomy of their right as adults, with such seemingly simple tasks as choosing, preparing and consuming their meal and to be able to live fulfilled life as others.
Speaking at the event, Olajumoke Matilda Otitoloju, Project coordinator Iyaniwura Care Foundation disclosed that the Foundation is a Non-Governmental Organization set up to give holistic care, protection, development, health, education and security to people living with disability and the focus for now is Western Nigeria.
Iyaniwura Care Foundation promotes the globally defined Sustainable Development Goals for young adults; advocating on Social and Education INCLUSION for people living with disabilities, emphasizing the benefits of social inclusion which helps them to develop friendships, relationships, and mutual respect between children.
​Among of the some communities were Oshodi lga, Alimosho Somolu,Mushin, Ikorodu Ajeromi Lagos island Surulere Bariga and Kosofe. She added that the objectives are to recognize the ability and talents these individuals possess, if giving the opportunity to raise awareness that there is an untapped potential areas in young adults with intellectual disability, and as well change the society mindset to respect their rights for full participation and inclusion like everyone.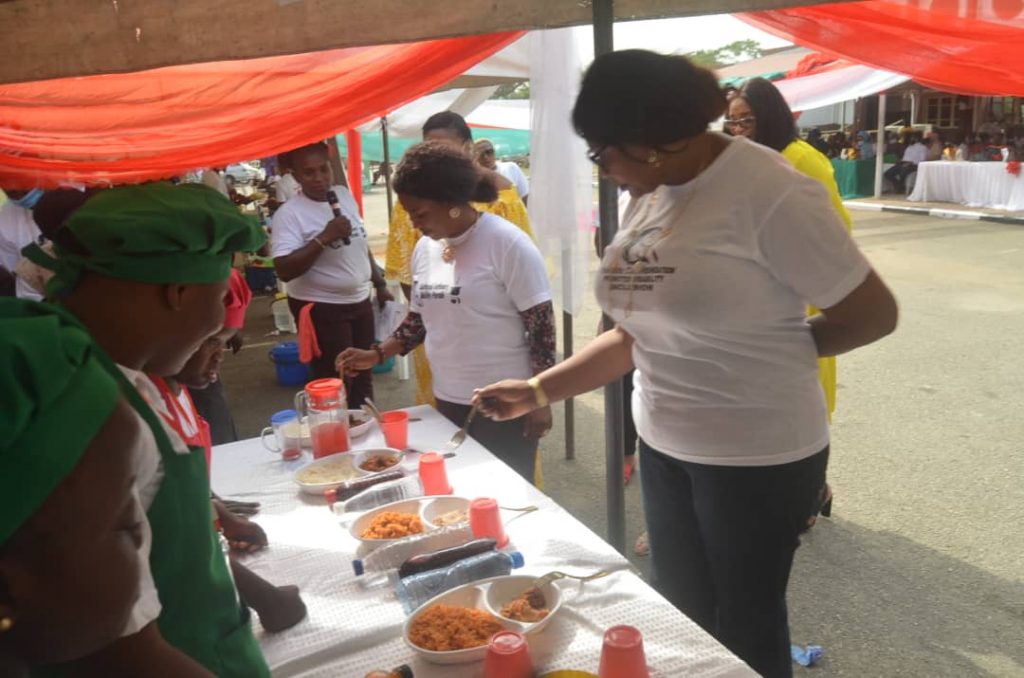 "The standards are constantly rising and the enthusiasm on their ability is constantly growing. It will be marvelous to see a wide age ranges of young adults with intellectual disabilities being represented at competitive event".
She pointed out that Food and its provision are factors in defining and sustaining essentially undesirable, stigmatizing aspects of social identities of people with intellectual disabilities, adding that establishing control over food consumption is much more problematic for people with intellectual disabilities, nor do their patterns of food consumption change so readily as they age. Thus, they move into early adulthood with food consumption patterns, which are normally associated with children.
"Such behavioral ambiguity compounds the difficulties they face in attempting to achieve social cohesion as adults. However, the majority of adults with intellectual disability we work with are living with their parents, they live comparatively varied lives in which they were encouraged to develop some degree of autonomy. Nevertheless, their food choices and the circumstances of its consumption were often controlled by others and tended to reinforce a stigmatizing social identity".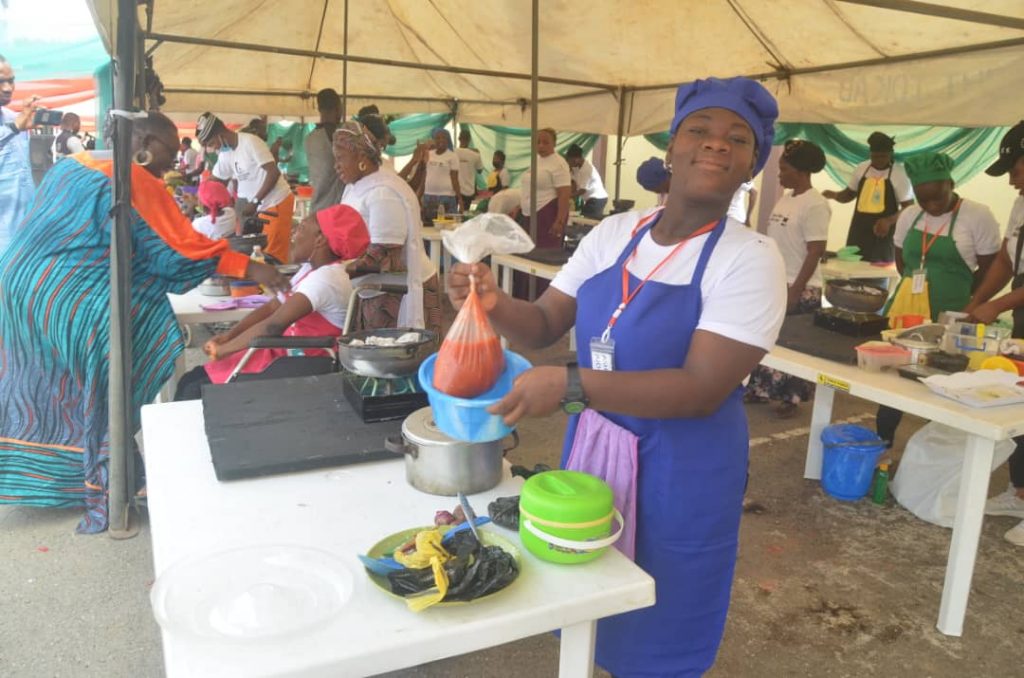 "Food preparation skills are considered very relevant for people with intellectual disabilities, most time the teaching of this skill is through the use of pictorial instructions or systematic prompting strategies to achieve their participation as a member of their society".
The behaviors surrounding food provision and consumption provide subtle, yet fundamental ways of defining social identities and structuring social relationships and inclusion.The Project coordinator said the food consumption patterns of young adults with intellectual disabilities, and the control over their food consumption exercised by others, define them as 'children' even though some are physically and chronologically adults.
Unsurprisingly, in some cases food becomes an area of conflict between these young people and their caregivers. Food provision also highlights a dilemma of the philosophy of care based on normalization theory, namely that actions taken to encourage age-appropriate behavior, and hence promote social adulthood.
Recounting, the Project coordinator said the cooking training started in August where we trained their parents on procedures of teaching their adults with intellectual and developmental disability how to cooking with prompting method of food preparation."
We created a WhatsApp group for them whereby every weekend they send videos of their training."
"The reason why we used a home training not a catering school is because we want them to get used to their environment which is much more comfortable to them. Most of us learn cooking from our parents at home.
"They had training for 3 months in which both parents and child have confident now. Initially the parents were scared that their children have never entered the kitchen talk more of lighting the gas or cutting onion with knife". She disclosed.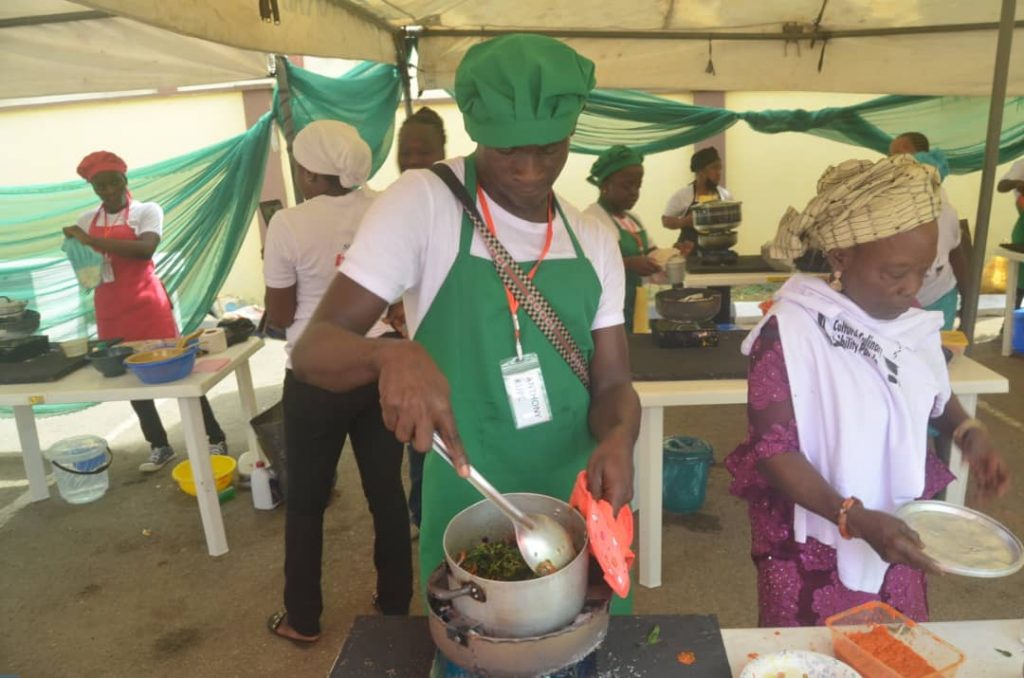 "We made them see the opportunity and potential in their children, whether they like it or not the children will live their lives without them one day so it is better to give them the opportunity now to see the ability in them like every other adults without disability"
The competition was in two phases, the participants were given stipend to go shopping in a main market to bargain for their foodstuffs, they sent the documentaries of all market activties.
All participants will have their mentor present at this event. This is a compulsory assistance but at least 75 % of the finished dish must be of the participant's own composition. The participants have 50 minutes to prepare, cook and plate two same plated main courses of their own choice.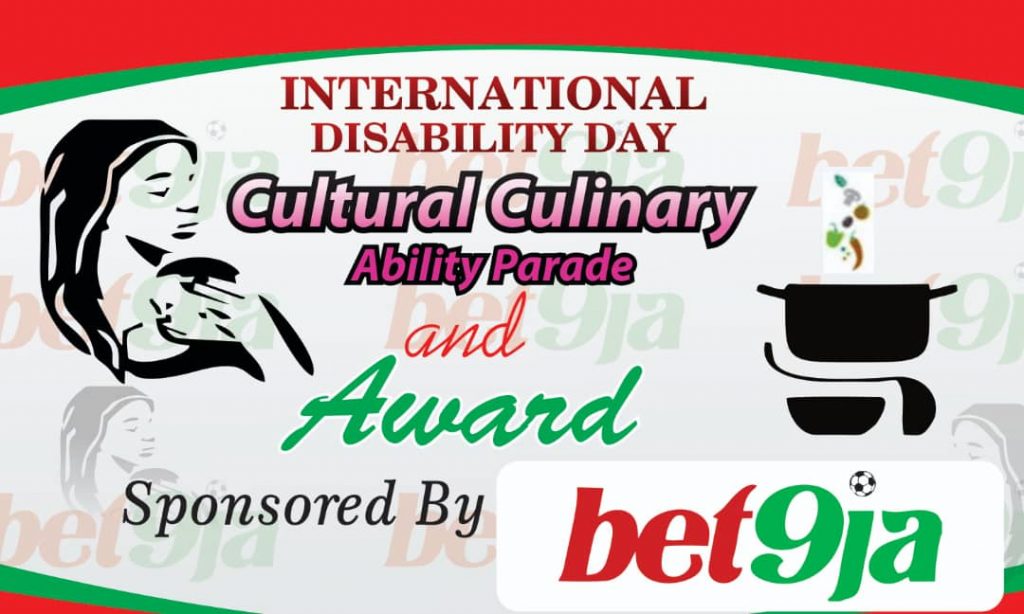 The competition was judged on: Creativity, Workmanship ,Taste and Presentation. The competition itself has proven to be a very social event as everyone taking part gains some culinary skills as well as having a tremendous cooking and respect for food.
The menu reflects the participants cultural roots with flavors that is taken throughout in Nigeria. Taiwo Sanni emerged lst the winner with prize Seventy Thousand Naira, while Tomisi Otubu 2nd winner got a Prize for Fifty Thousand Naira 50k and Olalekan Ogunkoya came 3rd prize with a gift of Thirty Thousand Naira. The event was sponsored by the Foundation in collaboration with Bet9naija.