By Cleopatra Eki
In efforts to enhance the practice of giving, improving quality of families health status and promote longetivity, Reapers Assembly [The City of Joy] in collaboration with Divine Treasures Fellowship organise 3 day training held in Adeba- Lakowe Ibeju – Lekki Lagos.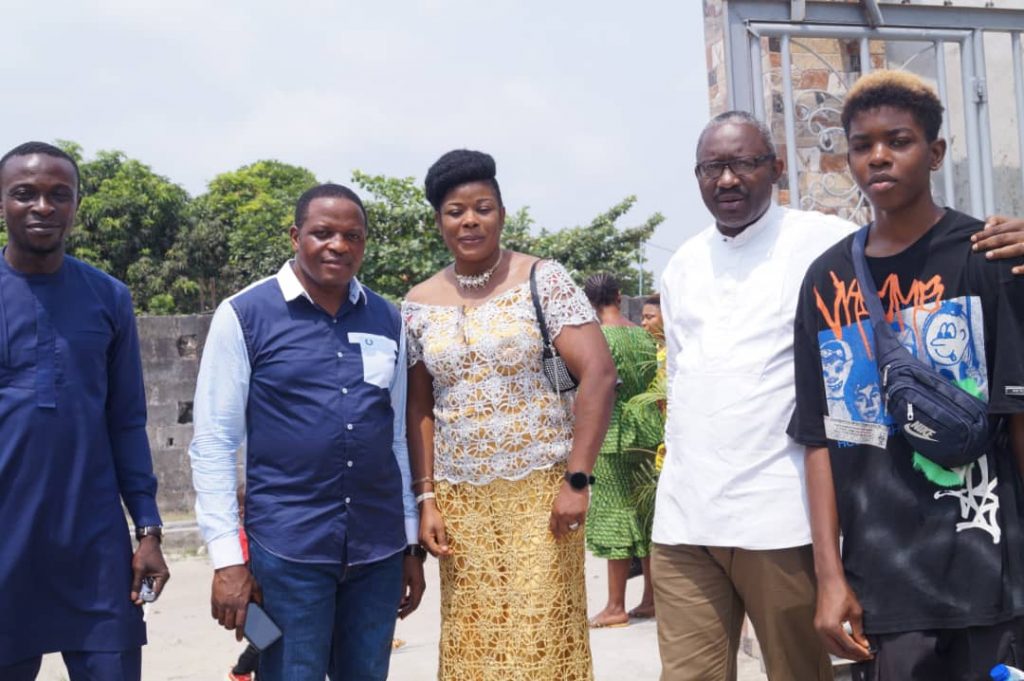 The event with a theme "Change Agent Outreach 2022" includes digital skill training, Sign language, skills Acquistion, Medical Outreach and Food bank. The Convener Reapers Assembly and missionary Mr Owoyemi Emmanuel, disclosed that we have to contribute our quota to our society not only through preaching God's words, we do a lot of Charity projects, community Health treatment and vocational projects for national-development. 
According to him, "We try to close the gap between government and the grassroot since they cannot do everything for her citizens, Religious organisations, foundations and corporate bodies sometimes step in to support and complement the government's efforts. The founder disclosed that the event is a project meant to put smiles into the families during the Valentine festive period for sustainance.We also appreciated the contributions Divine Treasures Fellowship, Arishe Ventures and friends who have donated to this cause. 
He recalled that his missionary journey started over a decade ago and travelled length and breath of Nigeria States to do charity and evangelism and supporting community health in some of states as Niger- Delta, Marduguri, Kwara State and Ogun and Lagos. We show love physically. emotionally and mentally. We also building schools in community to cater for out of school children.   
According to Owoyemi, Besides the digital training for Lakwe – Adeba people , the training will continue on- line. We are also offering a free 6 -month fashion design training for women in the community using the church premises.  Another Resource person and convener SpeakingFingers Network, Treasures Uchegbu , said "Today, we are partnering with Reapers Assembly to educate and enlighten people in religious and public settings to use Sign languages and care for the hearing impaired communities and to support their dreams.
No one should be left behind." Uchegbu disclosed that her passion to assist the persons with hearing disablities opened up when there was a gap to interpret to the deaf community and she took the opportunity to serve them. It has been a huge blessing for her. She observed that most of these children and persons are faced with stigmatization, dislikes injustice, discrimination and abuses by other citizens because they are not well informed about these disabilities.
She urged parents, caregivers to assist all the persons living with disabilities to use their skills and talents more creatively, productively and using digital education.Speaking to Complete Health Fitness and Development Initiative and outreach coordinator, Mr. Fakunle Temitope said the organization is supporting Reapers Assembly to cater for Adeba Lakowe people with free malaria tests, blood sugar, blood pressure and malaria test.
We give free treatment for tuberculoses, STD and HIV and counselling to those infected and will continue to treatment till they are well. We believe Health is Wealth.   Mr. Albert Akpama, Chief Executive Officer, Woggy Boggy Digital Company and digital trainer took the participants through creating their personal Blogs and how to make legimate money on -line by young persons over the years.
Instead of engaging in internet fraud, [yahoo] ritual killing and crime.  He also talked on Affiliate marketing, creating on-line courses, drop shipping and using WordPress to create personal website. He advised youths to embrace Tech education instead of regular academic courses to make a living.Another trainer and Skill Acquisition expert Tofunmi Idowu trained the participants on snacks &fingers foods Auto Gele training on- line and graphics for vocational skills.
The skills expert also observed that most small scale businesses don't have an on- line presence, hence she is training them on graphics designed – logos, flyers, business cards, video editing, white-board animation and 3D animation. ldowu charged them to craved a nitch for themselves and to take their businesses to another levels.