By Cleopatra Eki
12 years old Enoch Favor Chinemerem From Abia state wins the Miss Intelligent Pageant. First runner up – Eseoghene Daisy Oghakpor, 2nd runner up and in third place is Khaira Bashir. Favour beats about 15 other contestants from the preliminary stage to the Grand finale to emerge Miss Intelligent 2021.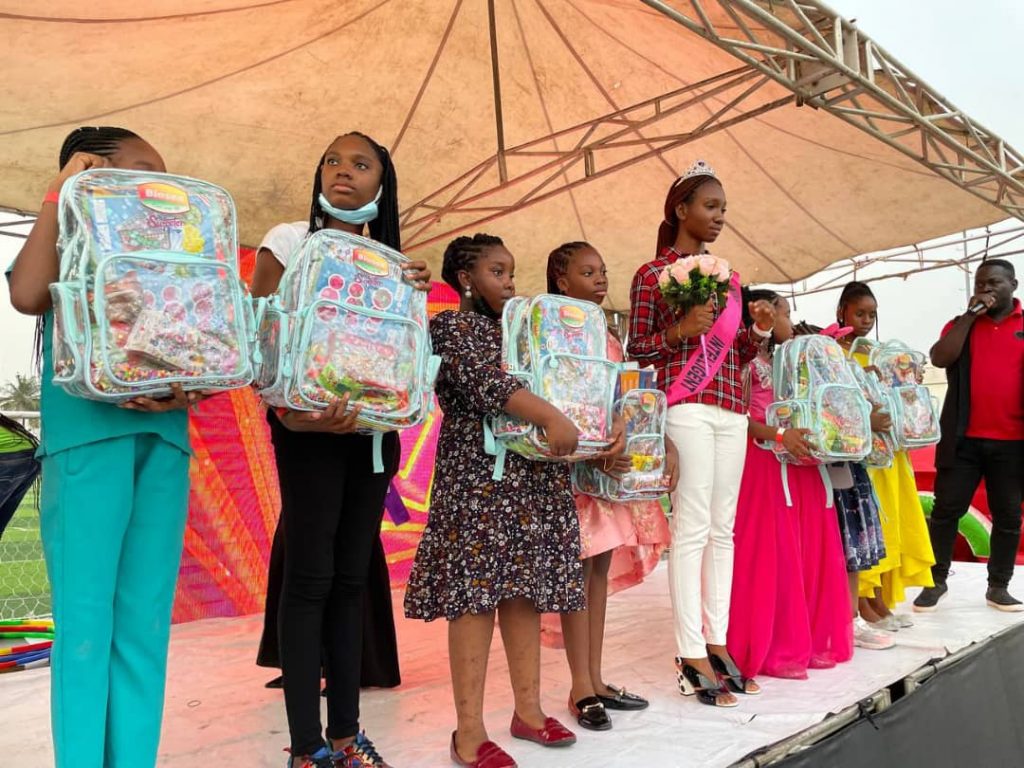 The event which held in Surulere Lagos, had in attendance various families, children, care givers people from all walks of life and celebrities. It was graced by Ace Musician Africa China, MC Shaggi, Beauty and food judges WAZOBIA FM radio personality Uzo Ododoba and Mr Titus, Miss STV mother and daughter winner 2015, Queen Beauty Gift Achilefa amongst others.
The Lagos Anglican Girls Grammar School student who aspires to become a dermatologist, said she was confident that she would win right from the day she entered for the contest. Speaking to the Kody Cynthia Chikodi Onu-Etim, Chief Executive OfficerTwin Doves Concepts and Convener disclosed that Kody & The Kids: Miss Intelligent Pageant is an intellectual pageant for super smart kids devoid of vulgarity.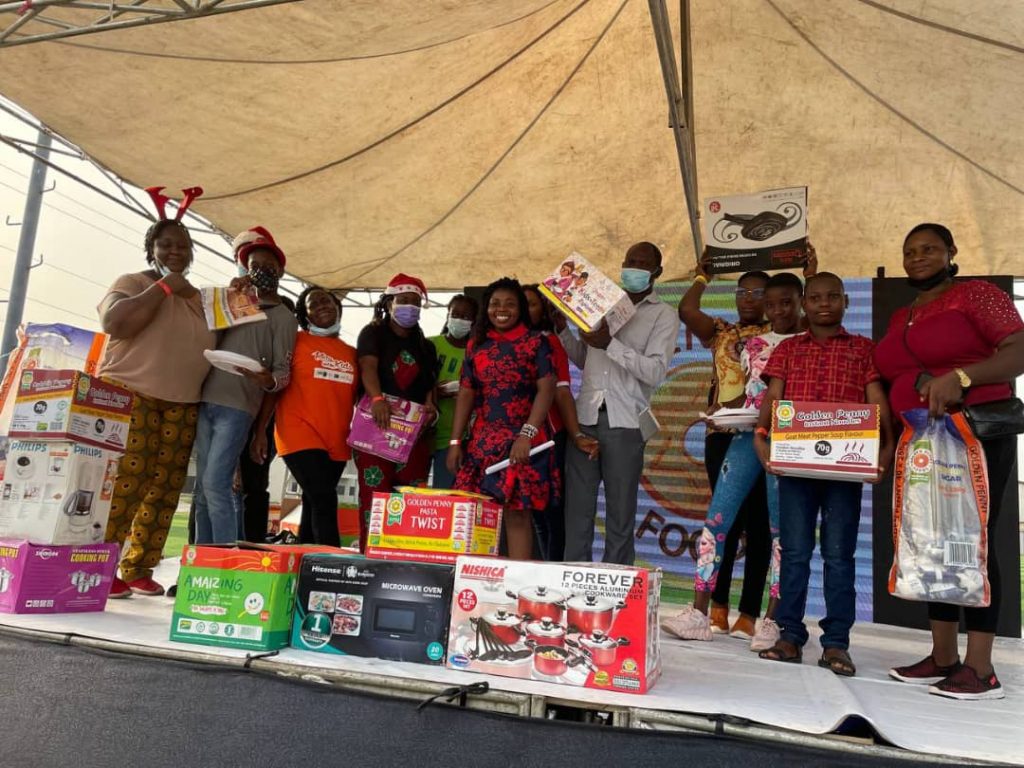 It is for girls between the ages of 8 and 12. "We had a total 15 entries this year and after the preliminary stage where contestants were required to share their big idea to get Nigeria working, only 8 contestants were shortlisted for the grand finale which was held by Kody And The Kids Christmas on December 25.
Entry was free."Miss Favour Chinemerem Enoch who emerged as the winner of the pageant outshines Miss Eseoghene Daisy Oghakpor and Khaira Bashir first and second runner up respectively. This year's winner gets N10, 000 monthly allowance for one year and other goodies, while the first and second runners up get N70, 000 and N50, 000 respectively.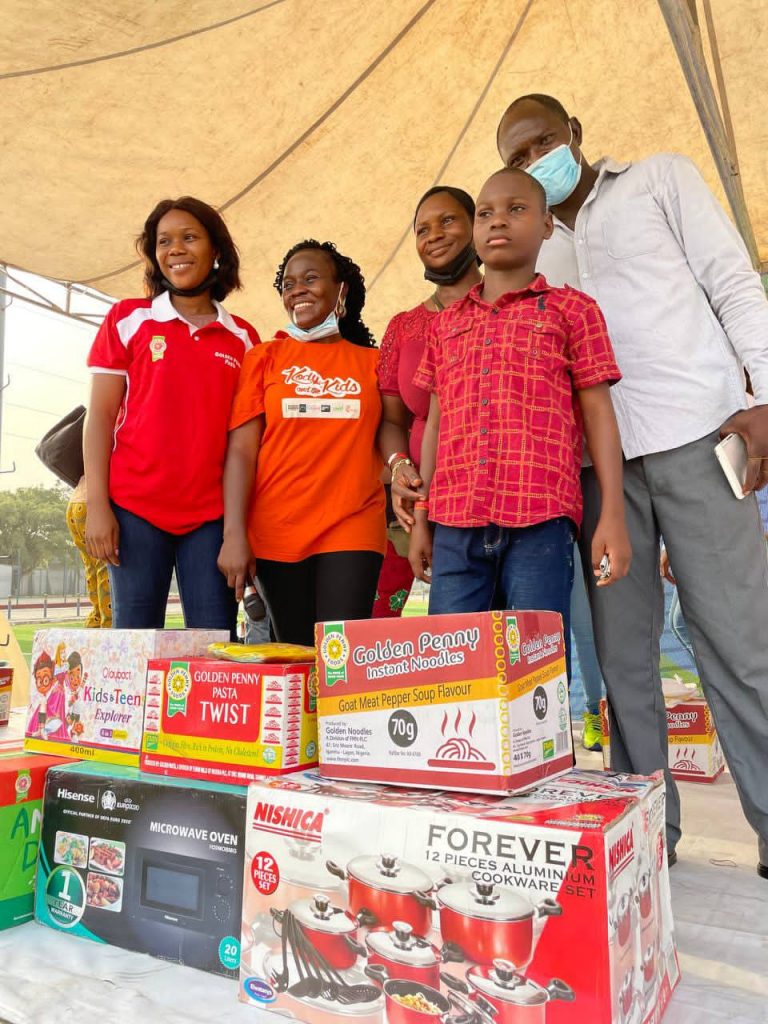 Each of the other Contestants also got goodie bags containing different items like School bag, intellectual game, Kids lotion, Cereals, etc. According to her Favour Chinemerem Enoch – Miss Intelligent winner will work with the Kody And The Kids Brand to make her reign a memorable one. She added that, Kody & The Kids Family Cooking Competition is another highlight of Kody And The Kids Christmas.
The idea behind the competition is to give children the opportunity to have a great time bonding with their parents as they cook together. Each family was to be represented by Mother Father and a child. The Entry was free, but families were required to share a special recipe they could prepare with N3,000 only.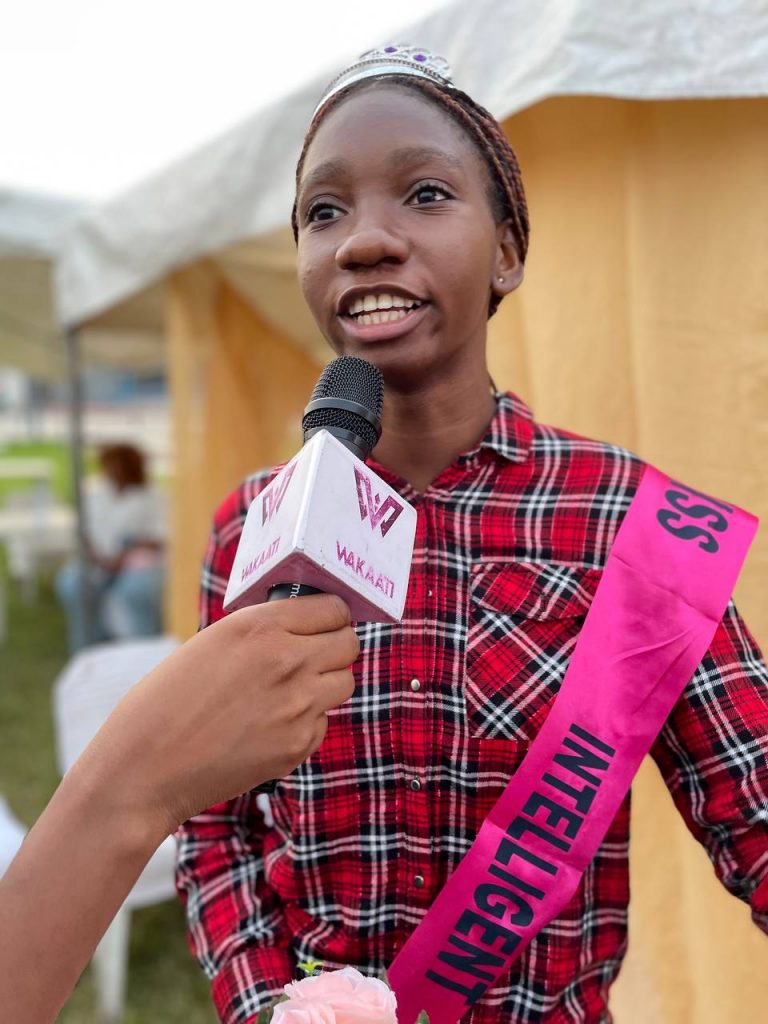 Five families were selected and the Banwo family emerged winner after preparing a delicious egusi soup to go with Golden Penny semovita.The brain behind the group, convener popularly called Kody d'Kodynator, formerly an On Air Personality WAZOBIA FM Lagos is a highly talented Kids Content & General Media Content Creator/Developer,
Event Manager, Folk Tale Story Teller and writer. She also has written children's story book based on folktale Udeme And The Spirit King of The Forest, A children's story book based on folktale, KODY AND THE KIDs Story an Animated African FolkTales and short stories.