By Cleopatra Eki
Parents and stakeholders join Wesley Schools for Hearing impaired children to celebrate her 60th anniversary for its huge impact on deaf community and the society.
The event with a theme "60 years of God's faithfulness" held in Surulere, Lagos. Speaking Mrs Elizabeth Oluwayemisi Popoola, Principal of Wesley School 1, acknowledged donors and Partners, for greatly developing our capacity to achieve our goals and objectives. Through your support, we have expanded our reach in meeting more than the academic needs of the students.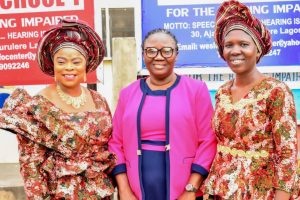 She lauded the deserving stakeholders who received plaques for the numerous and outstanding contributions to citadel of learning.
She recalled as schools which have been in existence for the past six decades and serving the community by educating Deaf Children at the elementary level, we have achieved so much within the period of the diamond jubilee.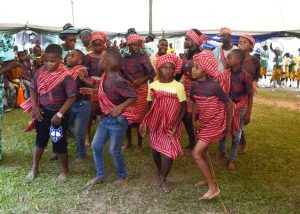 Popoola disclosed that the schools have graduated thousands of students and the sky is the starting point because of her academic standards.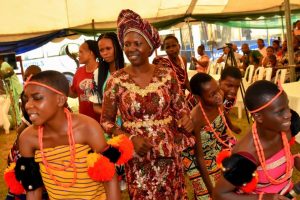 " It has been a meaningful journey for Wesley Schools for the hearing impaired ever since it was established, its contribution to the hearing impaired children in our society has been widely acknowledged today."
The Principal of Wesley School 1 recounted how Wesley Schools has made a lot of remarkable academic progress in the past and present times such as :Scoring 100% in Primary Six placement Examination,Best teachers award,Best in painting (Art Exhibition award)Golden mother of exceptional children and Best Special School Award in Lagos State (1st Runner up)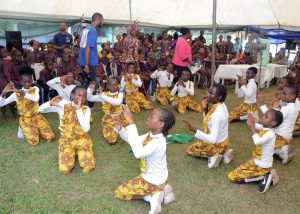 "In spite of all these achievements, we also have some challenges such as: Flooding issues in the compound,Inability of parents to communicate with their children/ward and negative attitude of the community towards the children with hearing impairment." she noted.
Addressing them, Mrs Elizabeth Aderonke Ojemola, Principal Wesley School 2 for hearing Impaired Children, re -emphasized the schools mission statement,to provide qualitative educational and vocational services for deaf children through the use of Total communication and other means of instruction in order to make them enterprising and compete favorably with their hearing counterparts in the world.
She added that the schools provide high quality education and childcare in a safe, conducive, inclusive learning environment for deaf children and to prepare them for an inclusive world where they can thrive regardless of their disability.
In addition, to bring to life the potential in deaf children through the use of universal design learning and innovative special education practices to drive growth and development for productivity.
Ojemola added in line with the school vision statement, is to be leading special school in Nigeria and beyond. To raise deaf children who can positively contribute their quota to the development of their immediate community, state and nation at large.
In her concluding remarks as trained special educators, we put relationships first at Wesley School 2. We concern ourselves to notice pupils that do not get noticed. Consequently, we do not just have students who view us as their teacher for life.
As we spend hours teaching the hearing impaired children on how to interact with others, we appeal to the society to also spend quality time teaching children without "disabilities" on how to interact with them and accept them without stigmatization of any sort.
We appreciate the Ministry of Education in Lagos State Government, the State Universal Basis Education Board, the Surulere Local Government Education Authority and Child Guidance Department, Akoka, who have reposed faith in the present special educators presently in-charge of Wesley School 2 for Hearing Impaired Children.
We also thank the Management of Pacelli School for the Visually Impaired Children, under the leadership of Rev Sister Jane Onyeneri, for the good and commendable neighborliness.
The high point the students thrilled the audience with a lot preformances such as cultural dancing, singing, chorography among others.
Some the recipients of awards were Omolara Ajetunmobi founder/Chief Strategist -Your Matter To Us Foundation, Elder Allwell Nwachukwu- Chairman Parents Wesley school 1 and Alhaji Sulamon Odaranile – Chairman Parents Forum Wesley school 2 among others
Others award recipients were Hon Babatunde Awoyelu Surulere Education Secretary. very supportive.
Chief Oluremi Tinubu Golden mother to children with special needs.Dr Taiwo Adeola Gbeleyi One of past principal. He spent 18years as the principal.
Alhaji S A.Dawodu.(Late)Father of the Deaf.Organiser of the yearly table tennis competition ,South West.
This includes Oyo,Osun Ondo, Ekiti and Ogun. Others areThe first principal of Wesley School 1962 ,Late Mrs Adelogbe Rachel Olufunmilola. were among the 30 number of awardees.