As the 2023 Elections draws closer, women in the Country have been urged to ensure they participate fully in the coming elections by securing as well as safeguarding their Personal voters card also known as (PVC).
Speaking at the Babajide Olusola Sanwolu (BOS) Yuletide Mega Fiesta organized by the Female Professionals for Sanwolu (FPS) on Monday at the Banquet Hall of the Tafawa Balewa Square Lagos, the Lagos State All Progressives Congress women Leader Jumoke Okoya Thomas advised on the need to reach out to women at the grassroots level with the message of an all-inclusive government set to empower women as they are the nation builders whose votes is sure to impact the outcome of the 2023 elections less than three months away.

''My advice to you is to go and look for women tucked away in the various corners of our local governments areas, we want to know our own, we want to ensure they are part of us. We want to dentify with what they are doing, because these are loyal women of our party. That is what we call p[olitics, and that is what we call campaigning.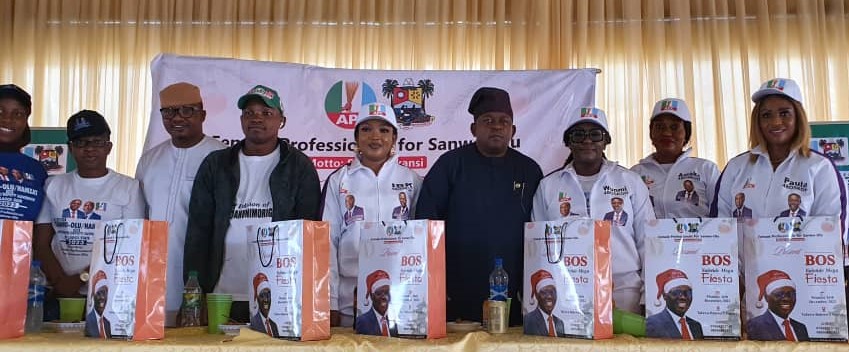 ''These are loyal women of our party, they are genuine, devoted and they know what they want. So make sure you go to your local government, get your vote and cover your vote, you know what I mean. And ensure you see your votes counted. It might not be the way it used to be but just be actively involved and ensure your vote counts. ''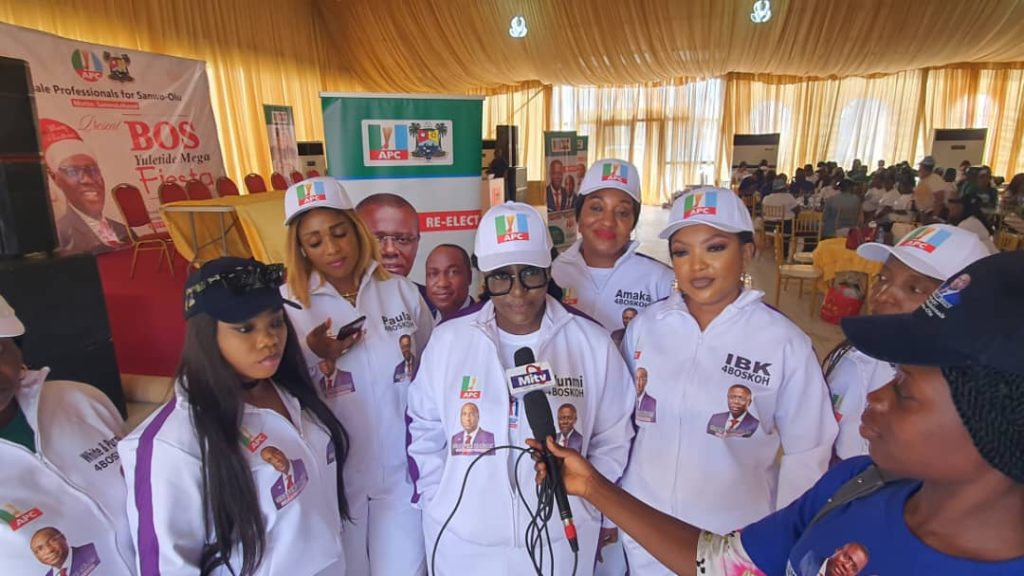 Convener of the Female Professionals for Sanwolu (FPS) Honorable Omowunmi Ogungbaibi who described the initiative as one borne out of her passion for women empowerment and the need to play her role ahead of the coming elections said the APC is one that has set out to provide an inclusive government where women are not relegated to the background. According to her women have a huge role to play as nation builders and  as such the need their vote count is one that cannot be over emphasised.
'In decision and policy making, we have been given enough space as Asiwaju has promised that he would give women 40% inclusion in his government. I believe this is laudable.
Meanwhile, the deputy state Chairman for APC Honorable Mayegun Moshood who was also at the event commended the efforts of the Female Professionals for Sanwo-Olu describing it as a great initiative in driving the APC agenda forward.
'' As rightly said by the APC women for Lagos state, there is need to go to all the nuke and crannies of Lagos state, and ensure we meet our people there, and let them know why they must vote Asiwaju for Presidency as he is the only candidate who has been consistent with his democratic values and ideologies. ''