Chief Executive Officer, Ugandan Airlines, Jenifer Bamuturaki,  has disclosed plans of the Airline to commence flights to Nigeria before the end of December. She spoke to says the airline will begin flights to Nigeria in December.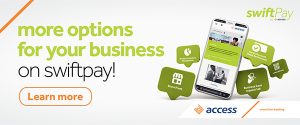 She was speaking to AV1 News on Monday in an exclusive interview with her during the 18th AKWAABA Africa Travel and Tourism Market which held in Lagos.
''We are purely a business Airline, and so we are now selling holidays in Uganda, we want to promote Uganda as a Tourism destination. We will be flying iinto Nigeria at the end of this year, particularly Lagos.''
She also disclosed plans to work with Tour Operators in Nigeria with a view to promoting Tourism in both countries.
"When we come to Nigeria, we will be working through the recognized travel agents and tour operators," she said.
On the question of how the Airline coped through the Covid Pandemic lockdown, Bamuturaki disclosed that no staff of the Airline was laid off, as they had just commenced operations in August 2020. She also explained that the Ugandan airline did not have to paying any leasing fees and demurrages as all the Airlines in operations belong to Uganda as a country.
"We have new aircraft and we have a total number of six aircraft, we are known for good services, we can't increase airfares at the moment.

She said although Uganda Airline is also facing problems bordering on hike in aviation fuel as experienced in Nigeria, among the local airlines, however, the airline has been able to manage the situation by increasing sales of different travel and holiday  packages.
"We are looking at our passengers as our guests and we always want them to be comfortable at all times," she said.
Bamuturaki is one of the recipients of the top 100 African women in travel and tourism award, and the 3rd female Airline C.E.O. in African.  She expressed her joy about the award saying it comes as an  encouragement for women in an industry largely dominated by men.
"It is not easy for women because it is a male dominated society , we have more men flying, more men doing dispatch and a fewer women. I feel so honoured because we are not many women in leadership in the aviation industry. So, to be recognised is a good thing because there are few women in the industry. ''
She encouraged more women to aspire for leadership roles in the tourism and travel industries as she acknowledged how difficult the task could be in a male dominated industry.
"Most of the women in aviation are doing jobs that are operational, so, to be in administration is one thing to tell the young girls that you can rise through operations, flights dispatch and end in leadership where you can see everything from the backside view.
"Most women want to go for the easy area which is cabin crew but I want to encourage women to look at the other side which is the administration and leadership areas, it is fulfilling but difficult," she said.