Written by Cleaopatra Eki
No fewer than 120 Students of the Pharmacy Department, Lagos State College of Health Technology LASCOHET have been engaged in strengthening their Sign Language Skills, Disability Awareness, Exposure and Learning experiences people with hearing challenges.
This edition by the SpeakingFingers Life Work Ready Programme for Deaf Teens, Ikorodu Expression comes with the Lagos State Government Approval held in lkorodu Lagos .
The Convener ,Treasures Uchegbu disclosed that SpeakingFingers Sign Language is a Social Interaction Outreach to the Deaf Community and is a Self Help Project to bridge existing communication gap between the hearing and the Deaf community.
She disclosed that the Activity is a Field Trip (Out-of-Classroom approach) to strengthen the Sign Language Skills, Disability Awareness, Exposure and Learning experience of 100Level ASL Students of Pharmacy Department, Lagos State College of Health Technology.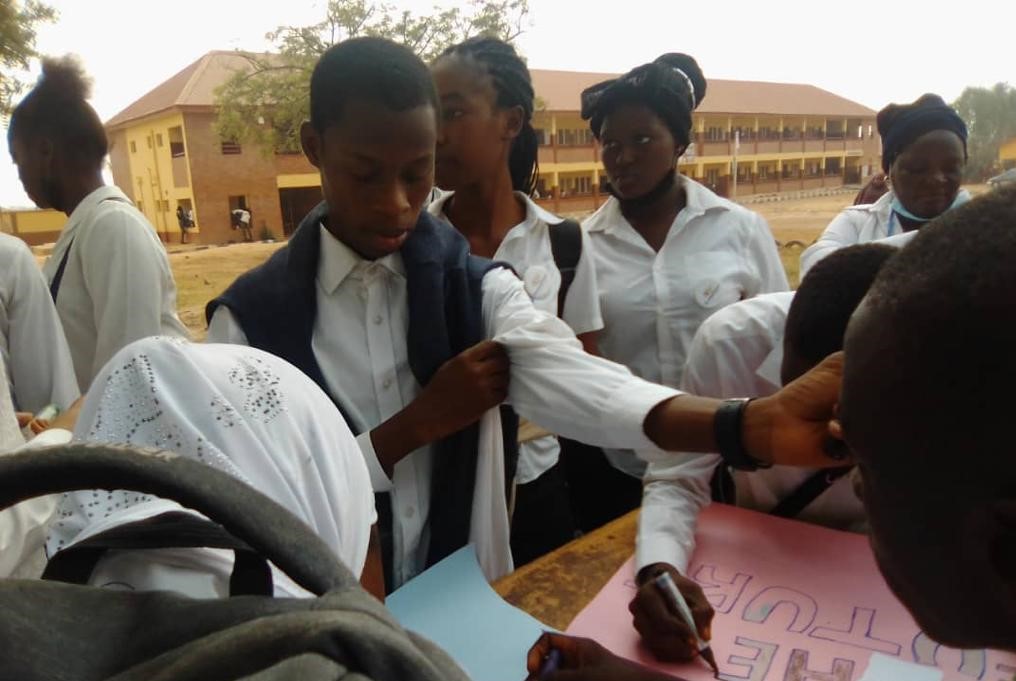 The Pharmacy Department students were divided into 5 groups for proper interaction with deaf students. Some of the activities they taught the lpakodo deaf students were personal and menstrual hygiene, hand washing, COVID 19 protection, drawing and painting, singing and dancing amongst others.
She pointed out that some of the LASCOHET students have not seen or engaged with persons with hearing impairement, so they are so excited and willing to practicalize what they were taught in class to real life situation .The students have also visited Surulere and Ikeja to empower the students with hearing impairement.
"We have the participation of SpeakingFingers LifeWorkReady Deaf Role Model. We are happy and proud to introduce Rebecca whom has been groomed with using her Ability despite Disability."
You can check her story on the YouTube through the link below Rebecca I-CAN https://youtu.be/po_DHCd0XyU Uchegbu revealed that supports come from Self and Kind donations of SpeakingFingers friends, Learning Mentors , Champions funding/Funders and Donors  She appreciates the UN for supporting the course of people living with disability.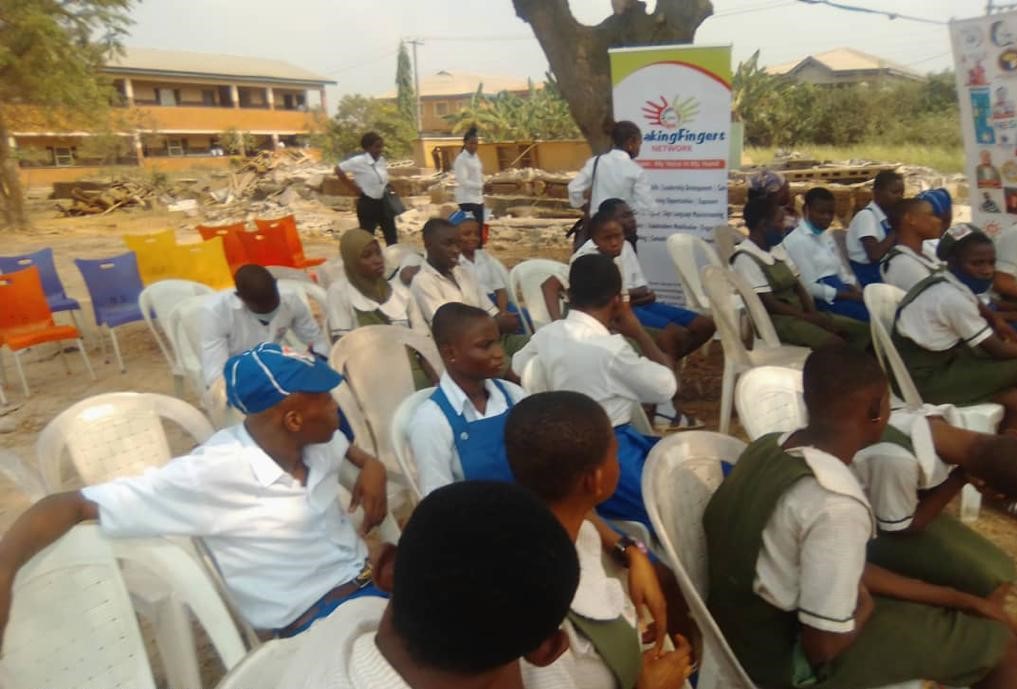 Recently, I got nominated by the United Nations to be on the UNIDO Consultative Forum for Nigeria, as a result of my passion of joining and championing the course of people living with Disabilities.
Mrs. Okocha Idayat Olaoti, Head of Unit lpakodo Junior Grammar Special inclusive urged everybody, parents and caregivers to learn the sign language to help communicate to the deaf persons in the society. She added, deaf persons need interpreters in public places like schools, hospitals, markets and banks for easy communication and transactions.
Another Teacher Mrs Adedokun Oluyemisi Omoboade, lpakodo Senior Grammar Special inclusive Head of Unit, said most people think the deaf persons are aggressive and bitter and that not all of them are as most of them misinterprete actions of other people especially if they are laughed at or ridiculed .
"They are calm and peaceful". She advised people to be loving , patient and accommodating to them and as well try to learn the Sign language.
The Principal lpakodo Junior Grammar school, Mrs Eleso Mabel Oluwatoyin also appreciated the gesture of SpeakingFingers, LASCOHET and state government for approving the laudable initiative.