No fewer than 80 Nigerian students have been offered scholarships, worth N100,000 each, by the Chinese community in Nigeria, to ease their academic pursuit.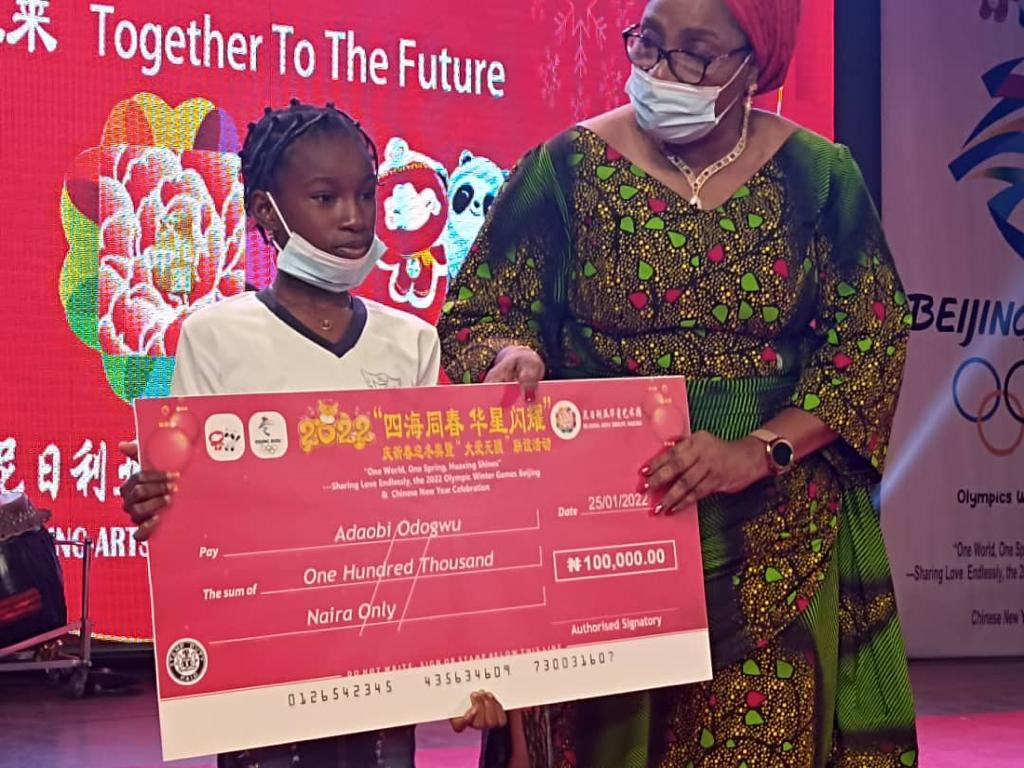 This was done during the celebration of the 2022 Olympic Winter Games Beijing and Chinese new year, tagged "One World, One Spring, Huaxing Shines: Sharing Love Endlessly".
The News Agency of Nigeria (NAN) reports that the Chinese new year calendar for year 2022 begins on Feb. 1 while the 2022 Olympic winter games will commence on Feb. 4 in Beijing, China.
During the scholarship presentation, Dr Eric Ni, Chairman of the Chinese Industrial and Commercial Enterprises Association and Huaxing Arts Troupe, Nigeria, said the kind gesture was extended to them in demonstration of their love for the beneficiaries.
Ni said the students were randomly picked and the focus was on children from the downtrodden in the society who might not be able to afford certain educational needs. "Welcome to "One World, One Spring, Huaxing Shines" and "Sharing Love without Borders, Chinese New Year Celebration.
"We are gathering here to celebrate Chinese New Year, Spring Festival, with our Nigerian friends from all walks of life."Also,
"We wish 2022 Beijing Winter Olympic Games a big success. as we celebrate the special festival, we, the Chinese community in Nigeria are showing love to the low income earners, orphanage homes and also giving scholarships to school children," he said.