By Cleopatra Eki
Women at all levels have been advised to create forums for rejuvenation of the spirit, soul and body. Olabisi duduyemi , Chief Executive Officer BcD lmpacts and Convener Exhale 2.0 made the call at a 3 day conference with a theme "Limitless" held at lITA lbadan Oyo State.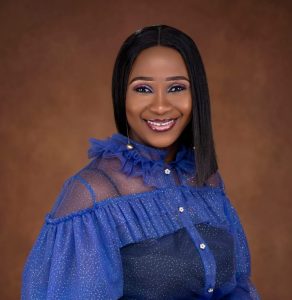 She emphasized the  need for commitment to unburden, create opportunities to network and collaborate with like minds, create the atmosphere to unwind as well as create safe spaces for women leaders.
Some of the speakers present at the Exhale 2.0 conference were Treasures Uchegbu Convener, Speaking Fingers Network, Mayowa Babalola, Pharmacist and community health and social leader, Mr Meshach Solomon, visually impaired, Disability advocate and global speaker among others.
Duduyemi disclosed that Exhale conference is a powerful initiative, that has birthed outstanding results. According to her, the conference is expected to benefit more women in leadership positions with the right publicity.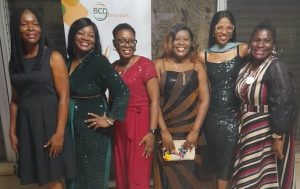 'It is very clear, many women in leadership positions need the right support and network to pull through and go far'.
The event had over 25 women CEOs, top leaders and dignitaries from all parts of the nation who related their personal stories challenges and achievement to encourage one another for networking and mentorship.
According to her "Any woman that is secure in herself will definitely see its important to help lift another woman. A woman that is conscious of the fact that her purpose of existence is not for herself only will reach out to help another." The mandate of Bc-D Impacts is to impact lives (particularly women)developing role models in various fields.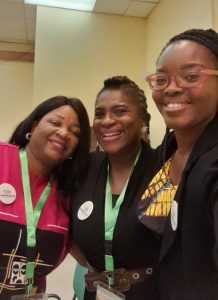 Duduyemi added saying 'when we believe in ourselves as women, we are more confident in expressing ourselves in all spheres of life, even in politics'.
She advised women who are currently in  unhealthy relationships saying  "My heart goes out to women who are currently in abusive and unhealthy relationships. The starting point is an adequate support system, women generally require safe spaces where they can unburden. Every woman needs the right inner circle. Women also need to free themselves from What Will People Say "WWPS" syndrome. It is your life, you remain accountable for it at the end of the day'.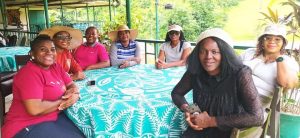 'In light of the above, it is clear that women in abusive relationships can re-chart their path, when they plant themselves in the right circle, distance themselves from toxicity, be deliberate about living life to its fullest and turn their challenges to stepping stones. They find true happiness and with positive energy raise happy and un-battered children'.
Mayowa Babalola, Pharmacist and community health and social leader, advised them to be conscious of their health status. Eat right with more vegetables and fruits, exercise, take supplements and rest well.
Babalola observed that most women are overwhelmed by catering for family, work or business and sometimes forget about themselves.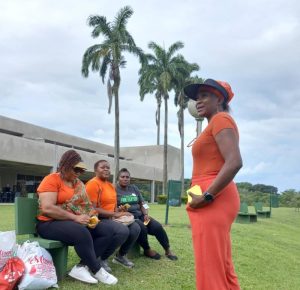 She urged participants with sensitive medical issues such as high Blood Pressure to often check their medical status and take their drugs religiously till the BP is normal.
Concluding she said, women should know their strengths and weaknesses, reach inwards and believe in who they are and the fact that each and everyone is uniquely wired for a purpose.
Mr Meshach Solomon, visually impaired, Disability advocate and international speaker encouraged the participants that there is ability in disability. He stressed that they should be seen as humans first before their disability and not discriminated against.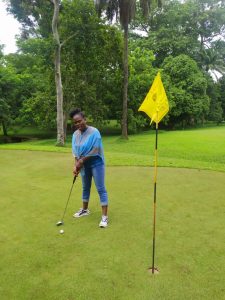 He talked about the challenges he passed through as a visually impaired person. He encouraged them to empower persons with disability in their environment.
Speaking at the event , Treasures Uchegbu -SpeakingFingers Network emphasized that women should not neglect persons living with disability in their environment. Promoting inclusion for persons with disabilities means recognizing and protecting their rights.
She stated women are Limitless, we can do anything we set our mind to do. They were taught basic sign language among other take away from the conference with these knowledge and understanding those women leaders would continue to impact their world positively. We should support them in building lives, no one should be left behind.
Toyin Special team commandant recounted that Exhale 1.0 was a 1day conference that spurred women to "Living their dreams", while Exhale 2.0 particularly targeted women leaders, waking us to the fact that we are "Limitless" A 2-day sleep in conference that helped attendees rejuvenate, spirit, soul and body.
The highpoint of the event women had Board games, competition, Swimming, Exercise, Golf among others.