By Cleopatra Eki
Companies, hospitals and offices have expressed surprise as a major fire outbreak was averted from a generator house last Saturday afternoon at about 4pm inside Eleganza plaza opposite Victoria Gardens City Lekki Lagos. The Eleganza plaza houses Grandville Trama centre , l Fitness center , Eleganza Strip Mall , Grandville Trama Labourary, Gate Gold Sports shop, Yonko"s Care Spa and Eleganza shops Mall among other numerous offices.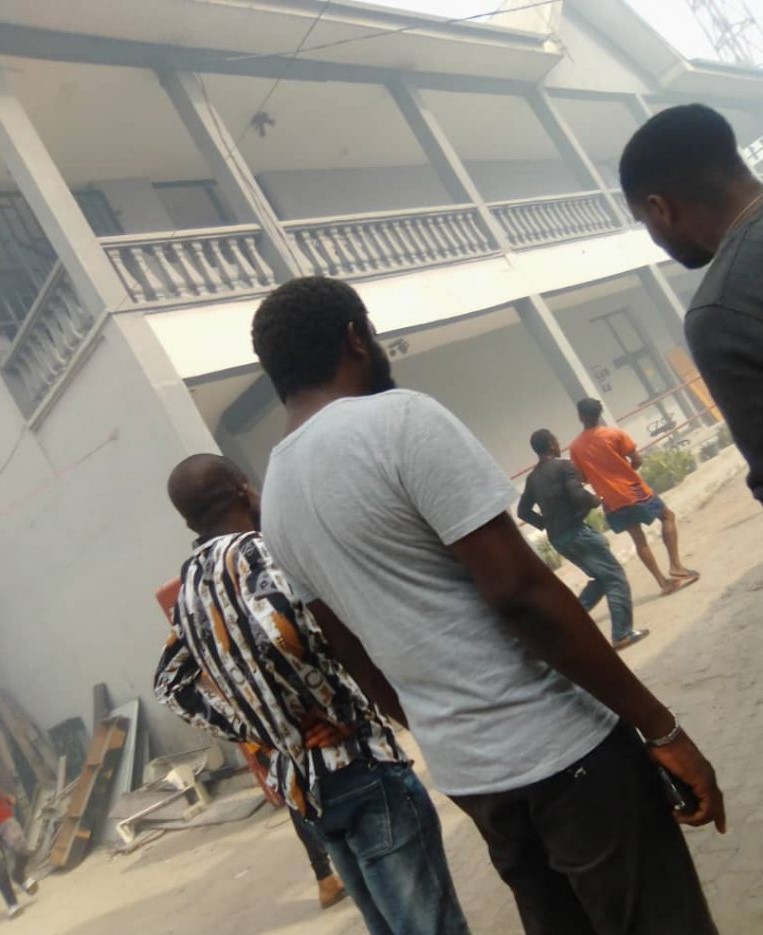 Eye witnesses heard a certain explosion like a bang, while people were panicking as they saw heavy cloud of smoke with a fire coming from the ceiling top of building near the generator house with 4 others in there. However, the incident occurred behind the I Finess centre and generator house.
The cause of the fire had not been identified then. However, some alleged that a person worked on a leaking gas cylinder earlier near the generator and left in the morning. Others say another man went to on the diesel generator after electic lights went off before the incident.
AV1 News observed how several street Urchins also known as 'Area boys' quickly intervened to put out the fire. In addition a female traffic warden police who had closed from duty, was seen fetching several buckets of water from the pump in premises to stop the fire. Some of the people were taking selfies, others were uploading pictures on the social media, while others were crying and wailing for help.
Grandville Trama Centre went into action and provided it's own fire fighting cylinders with its staff joining the area boys to stop the fire.
However, families and patients in the emergency unit were in shock and panic as soon as they saw the fire and heavy smoke and how the fire was affecting a building behind the hospital close to the generator house.
Speaking to one of the hospital staff who pleaded anonymity said they had called both the fire service men and hospital private personal fire agent earlier to stop the fire, "We have several patients on our emergency unit some are placed on life support machine ,other have undergone major surgery we need to ensure their safety hence we fought 'tooth to nail' to stop the fire. "We thank God -he exclaimed.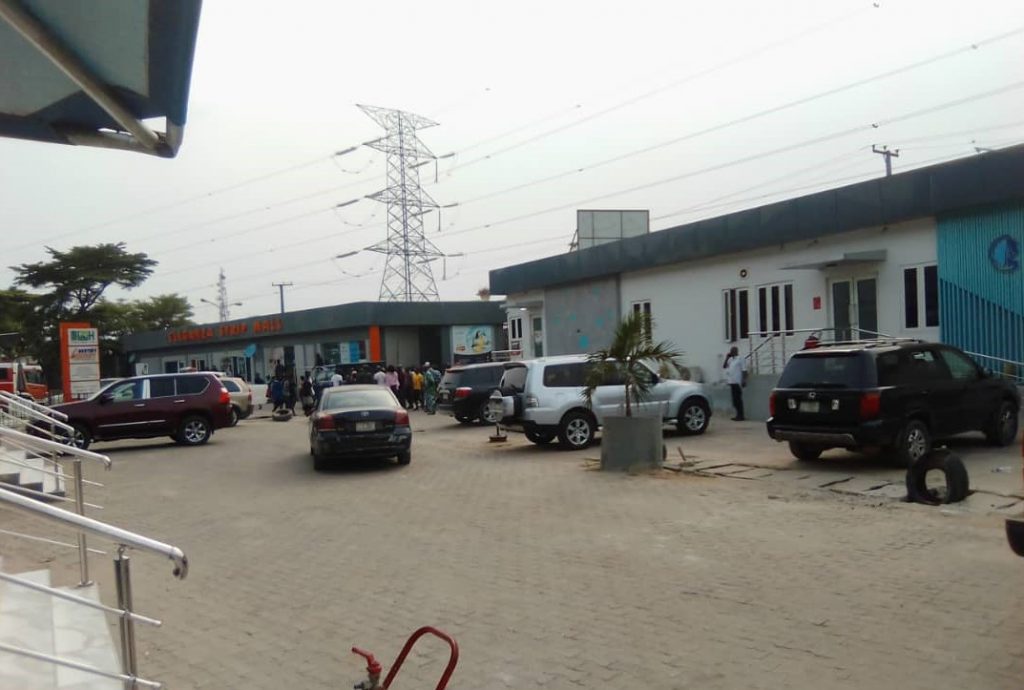 The hospital owner Mr Ayo was also around to ensure there was safety and calmness of patients and people in area. He was able to comport the staff and mobilize for help from their personal fire agent to put out the fire.
Although, the fire- fighter men were called earlier but they came late after one hour when the fire had been put out. The RSS and other police men were also around to monitor and control the crowd.