By Cleopatra Eki
In effort to curtail the rate of trafficking, child labour, prostitution, forced marriages, and the use of boys as drug peddlers and scavengers among others in the society, Children Emergency Relief Foundation has organized a one day sensitization programme for secondary school students .
Executive Director, CERF and convener Mrs. Abosede Adeola Oyeleye, disclosed at the event with a theme Human Trafficking and Child Abuse held at Ikorudu Local Government Secretariat Hall Lagos, that the foundation gives hope, transforming lives of vulnerable and indigent people in the society.
She added that CERF has been working with vulnerable children and families since 2005. Oyeleye, said the foundation has supported more than 10,000 children with various projects over the years, promoting healthier and safer communities through a regular community awareness programme.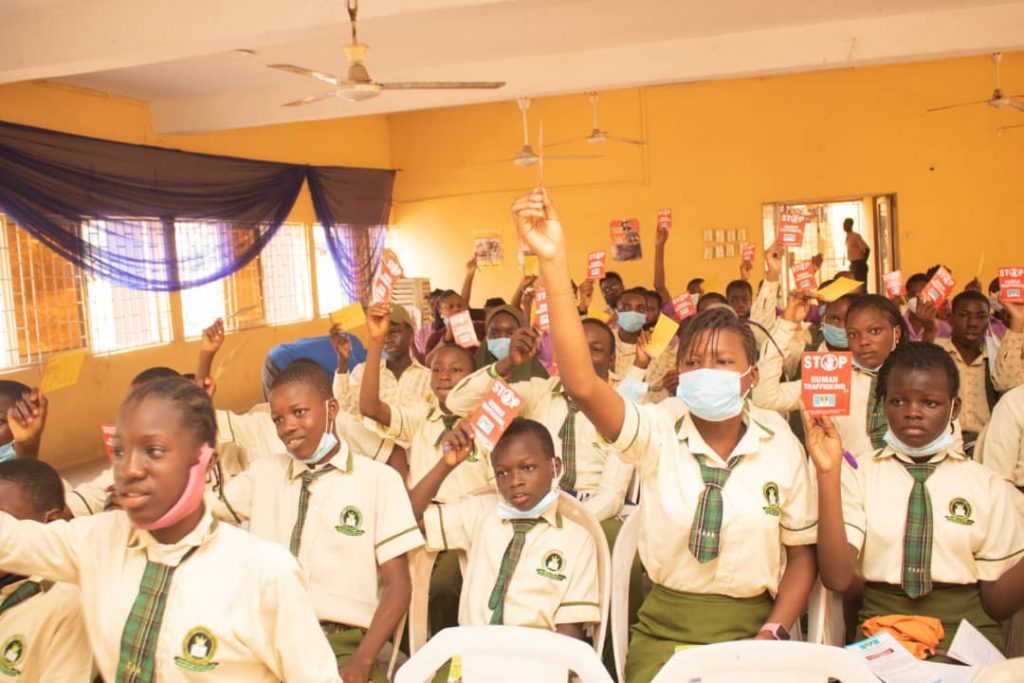 Some of the schools present were; The Christ Army Academy Ikorodu, Living Legacy Schools, Jehovah Jireh Schools, Homat College and Edfan College Ikorodu Lagos. Mrs Agboko Comfort Modupe, NAPTIP Assistance Director of Intelligence [NADI] disclosed that NAPTIP is fully committed to the prevention of all forms of human degradation and exploitation through the coordinated use of the nation's crime prevention and law enforcement resources, to stamp out human trafficking and to liberate and uplift the vulnerable especially women and children from dehumanizing and exploitative employment and usage and to ensure their rehabilitation and effective reintegration into the society.
She appealed to students, teachers and stakeholders to be mindful of people who say Nigeria is full of suffering and poverty and life is greener abroad and they promise to sponsor them abroad to pay back later. "Most of the Human traffickers never stand by the terms and conditions when they get victims abroad, they abuse and exploit them."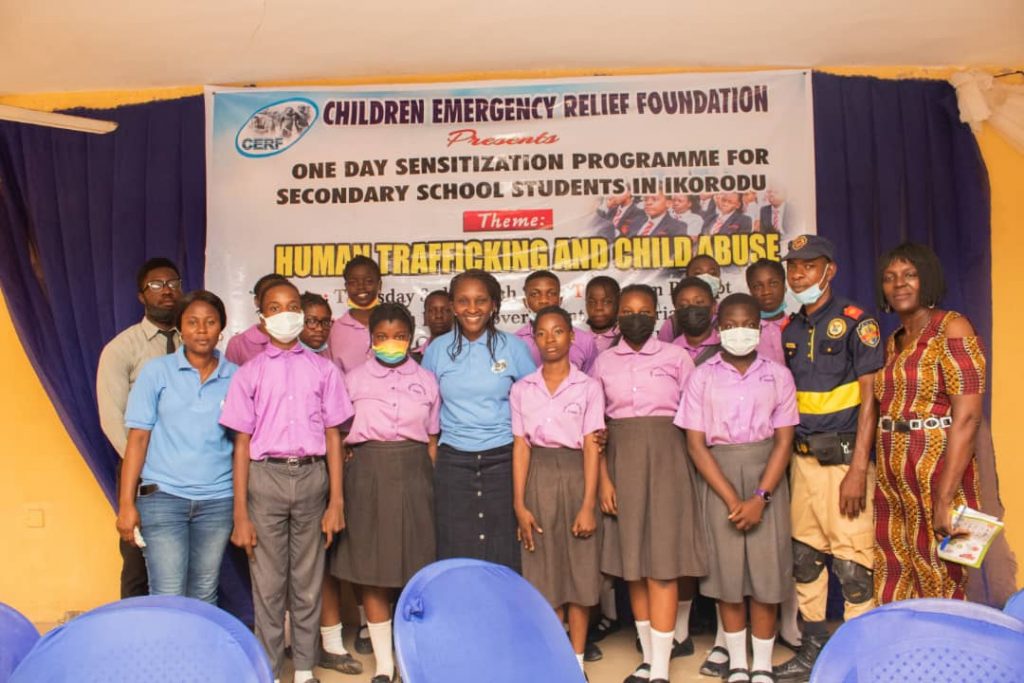 Agboko emphasized that agency's mandate is to coordinate all laws on trafficking persons, adopt measure to increase the effectiveness of eradication of trafficking in persons, established proper communication, channels, conduct research and work on improving international cooperation in the suppression of trafficking persons. NAPTIP also donated some books to both primary and secondary students at the event. She was represented by Mrs Ndulue Rosemary Assistance Chief Intelligence officer [NACIO].
Mrs Jumoke Oduola Assistant Director National Orientation Agency lkorodu, said the agency ensures and upholds the principle of leadership by example, develop among Nigerians of all ages and sex social and cultural values and awareness which will inculcate the spirit of patriotism, nationalism, self-discipline and self-reliance.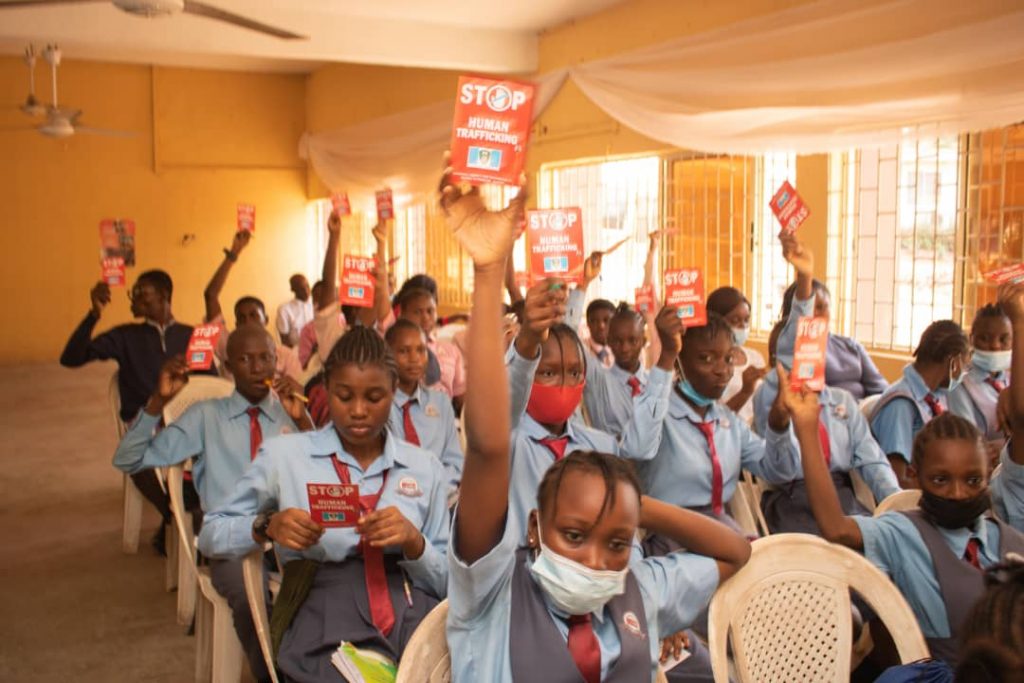 The agency according to her is aimed at awakening the consciousness of Nigerians to their responsibilities to the promotion of national unity, citizens' commitment to their human rights to build a free, just and progressive society. According to her, the agency encourages people to actively and freely participate in discussions and decisions on matters affecting their general welfare, promote new sets of attitudes and culture for the attainment of the goals and objectives of a united Nigeria State.
She maintained that the National Orientation of Nigeria mobilize favorable public opinion for such programmes and policies, encourage informal education through public enlightenment activities and publications. She urged the students to use the established feedback channels to Government on all aspects of Nigerian national life and foster respect for constituted authority and Instill in the citizens a sense of loyalty to the fatherland.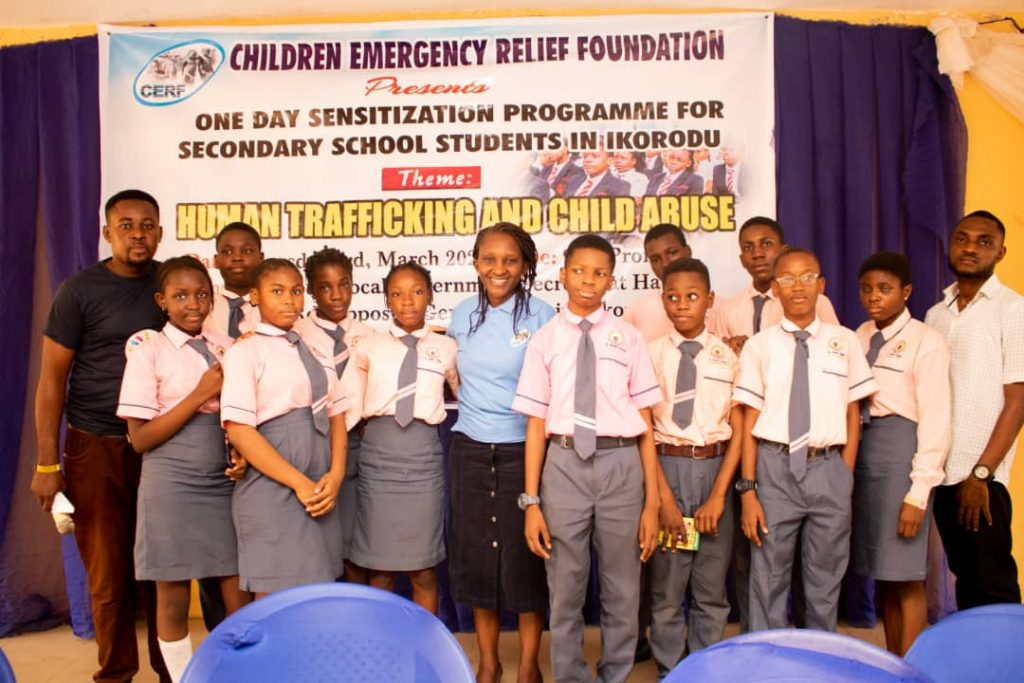 "We establish appropriate national framework for educating, orientating and indoctrinating Nigerians towards attitudes, values and culture which project individual's national pride and positive national image for Nigeria.
Speaking at the event, Mr Rasaki Oseni an official LNSC Ikorodu West cautioned the students never to be a victim, but rather to speak out or break the silence when faced with domestic violence or sexual molestation.