People living in the north-eastern city Kharkiv have been telling the BBC about what it's like living under Russian aerial bombardment. Glib Mazepas, who lives downtown in Ukraine's second city, says there was "heavy bombing" overnight from an airplane that circled three times before striking around 1km (0.6 miles) from his home.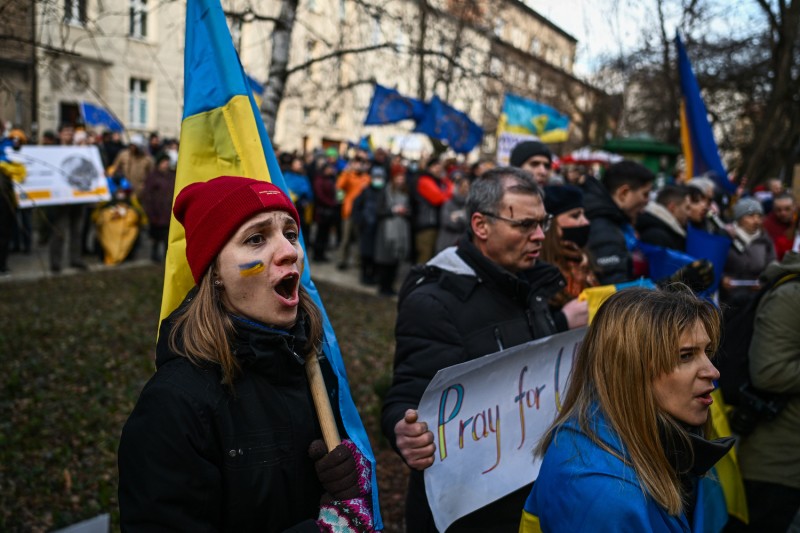 He also described the moment he heard yesterday's rocket attack on Kharkiv's Freedom Square. "There was a whistling sound over our heads… then boom. I remember our house wasn't trembling so much as shaking from left to right, for about five seconds. It was a very strange feeling."
He says every noise he now hears he assumes could be a Russian strike. "Yesterday my wife was heating something up with the microwave. And I freaked out because I thought it was some kind of attack," he says.
"You get used to the war very quickly, believe me. It's a matter of a day or two. I never thought it would be like this."
Mazepas says he is grateful for international support, but wants Nato to go further by enforcing a no-fly zone over Ukraine.
"Please close the skies for Russian missiles and for Russian airplanes. Because they will just bomb the whole city to the ashes."Article share tools
Russia's largest lender, Sberbank, has announced that it is leaving the European market as its subsidiaries there face large cash outflows.
The bank said it was no longer able to supply liquidity to its European subsidiary banks but that its capital level and asset quality were sufficient to make payments to all depositors.
 On Tuesday, Sberbank's European arm was ordered to close by the European Central Bank, which had warned it faced failure due to a run on deposits after Russia invaded Ukraine.