Yesterday began with politicians and journalists alike asking whether there was still a chance that Liz Truss could salvage her premiership.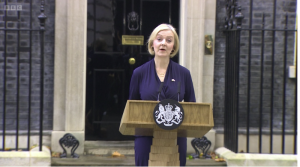 Hours later came 1922 Committee chairman Sir Graham Brady's visit to Downing Street. Then a podium was wheeled out in front of No 10 and Truss emerged to address the waiting media.
Truss confirmed she was standing down after just 45 days in office.
Her resignation followed a bruising four weeks in which the government's mini-budget prompted market turmoil, Chancellor Kwasi Kwarteng was sacked and replaced by Jeremy Hunt and Home Secretary Suella Braverman resigned.

That was all capped off by chaotic scenes in Parliament on Wednesday night, when No 10 repeatedly U-turned on whether a vote on fracking was also a motion of confidence in the government.
Truss's resignation means she is the shortest-serving prime minister in UK history. The crucial thing the Conservative Party is looking for is a leader who can inject stability back into government.
But who do they think is capable of doing this? One name resurfacing is former Prime Minister Boris Johnson – who just a few months ago was ousted from the role himself. There are supporters of his in Parliament who are calling for his return.
Their argument is that he was leading the Conservatives when they won the general election in 2019, and so they argue he has a mandate to lead.
The BBC understands figures including Business Secretary Jacob Rees-Mogg are trying to raise support for his return.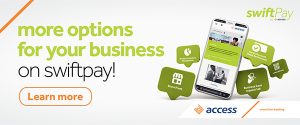 But that's not going to go down well with a lot of other Conservative MPs. At least one has already said they would quit the party if he came back.
It would also be very difficult to explain to the public why the party is putting someone back in No 10 after it said his qualities weren't there to be prime minister just a few months ago.
Candidates to succeed Liz Truss as the UK's prime minister have just a few days to gather the support of MPs. Nominations close at 14:00 on Monday – and candidates must have the backing of at least 100 MPs to run.
Nobody has declared their intention to run yet – but Rishi Sunak and Penny Mordaunt are seen as contenders. Sources close to former PM Boris Johnson do not confirm or deny speculation he will stand again
Truss resigned as PM and leader of the Conservative Party on Thursday. Speaking outside Downing Street, she said she could not deliver the mandate on which she was elected