The Lagos House in Marina played host to the Nigerian women's football, as three luminaries from the Team, graced the premises. Asisat Oshoala, Rasheedat Ajibade, and Monday Gift joined forces to pay a courtesy visit to His Excellency, Governor Babajide Sanwo-Olu.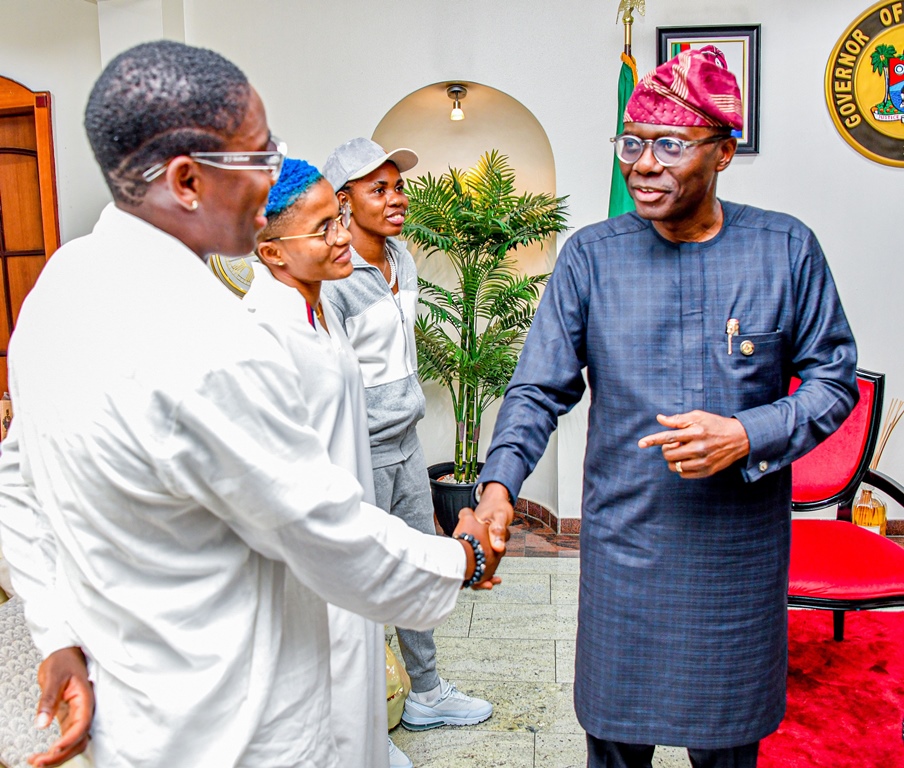 The Super Falcons stars arrived at the Lagos House with an air of camaraderie and excitement, reflecting the unity and fervor they exhibit on the football pitch. Asisat Oshoala, renowned for her exceptional skills and contributions to the world of women's football, led the trio.
She was accompanied by Rasheedat Ajibade, whose rising talent and determination have made her a rising star, and Monday Gift, known for her prowess in midfield and her valuable contributions to the team's strategies.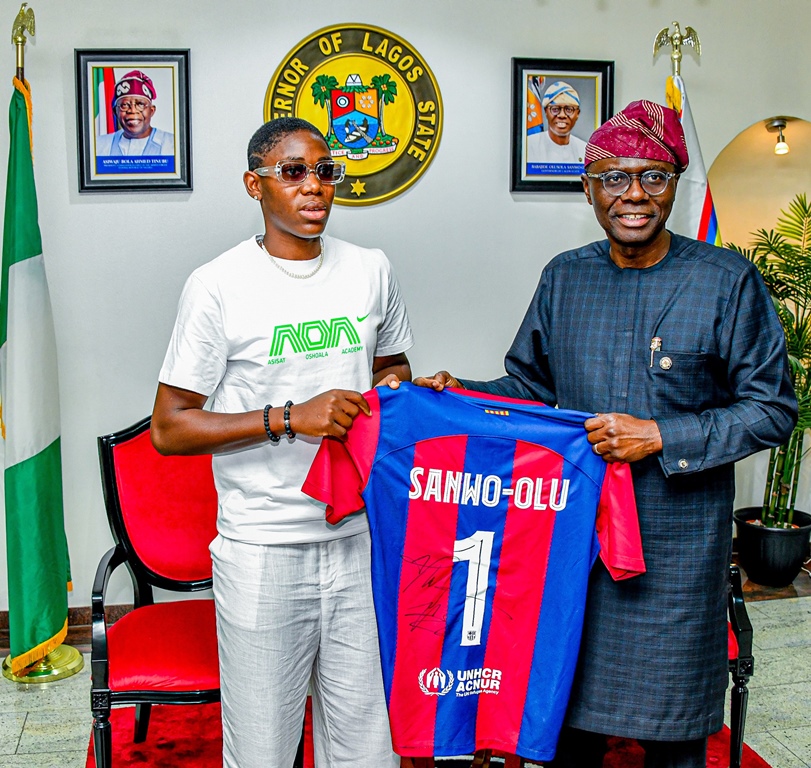 During their visit, the trio engaged in a cordial conversation with Governor Sanwo-Olu as he commended their dedication to their sport and praised the positive impact they have on inspiring the youth of Lagos and Nigeria as a whole.
The governor also seized the opportunity to express his administration's commitment to supporting sports, particularly women's football, in Lagos State. He highlighted the importance of providing adequate infrastructure, training facilities, and opportunities for young athletes to thrive. The governor assured the Super Falcons stars that his administration would continue to work towards creating an environment conducive to the growth of women's sports.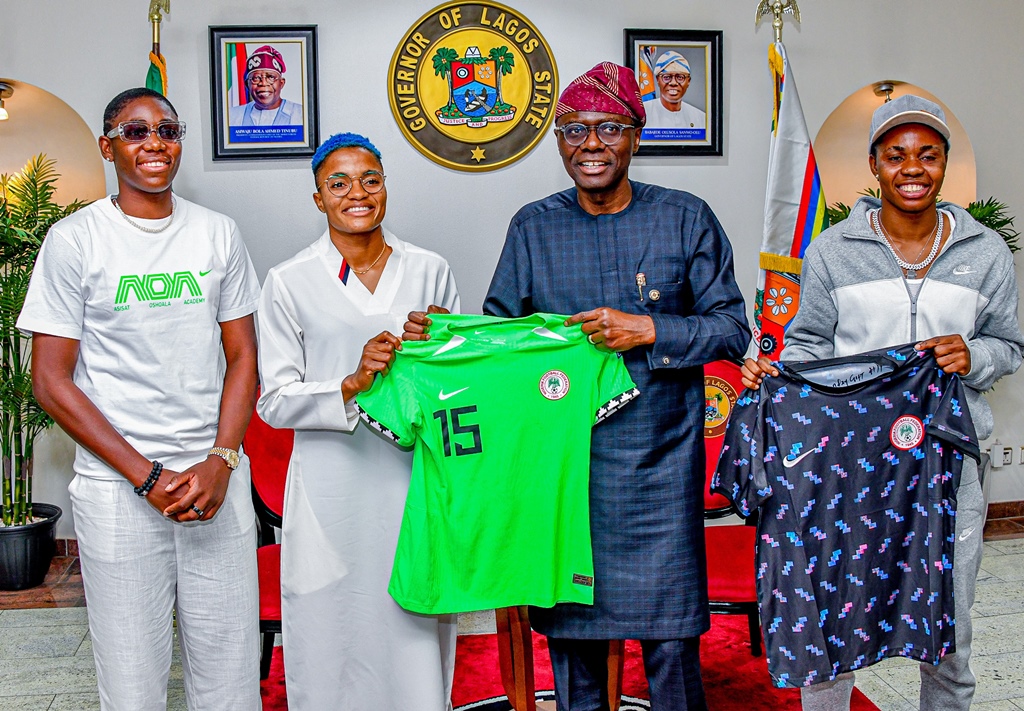 The courtesy visit by Asisat Oshoala, Rasheedat Ajibade, and Monday Gift to Governor Sanwo-Olu marks a significant moment not only for the world of sports but also for the spirit of unity and collaboration that they embody. As these Super Falcons stars continue to shine on and off the field, their impact will undoubtedly resonate far beyond the confines of the football stadium.