By Cleopatra Eki
Arrangements are on top gear as Organizers of Miss Curvy Africa Reality TV Show, announce this year's edition slated for 25th November 2022. The host African country is Uganda. The  international beauty pageant would usher beautiful plus sized women in Africa to Miss Curvy Africa Reality TV show .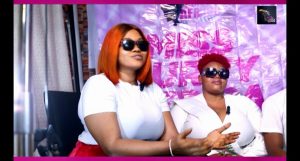 Miss Ibitayo Buhari, Co founder and Executive Producer made the call with the edition theme"celebrating African women"in Lagos Nigeria.  Among members present were Mr Olamide Silver Chief Executive Officer/founder, Miss Ibitayo Buhari Executive Producer/Co-Founder, Mr Sunday Ibrahim Company director,
Mr Adebola Adigun Production Director, Miss Mary John (the reigning queen), Miss Rita Osusu Pageant Manager, Miss Amanda, MCA TV host, Miss Annie Mungoma – producer. According to her, the show will be held in Kampala Uganda. Miss Curvy Africa reality TV show would be camping 28 ladies across Africa for 14 days in Uganda.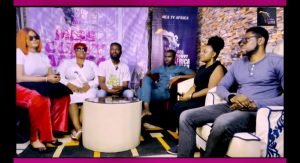 Also, Annie Mungoma, official producer and founder Miss Curvy in Uganda, explains the show modalities in Uganda. The event will attract top celebrities from all over Africa and prominent personnel in the fashion industry. Viewers should not miss this.
"We are proud of these Queens. We want the world to watch out, as it is a global pride for Nigeria to host the Miss Curvy Africa Reality TV show graced by top-notch celebrities in both entertainment industry and hospitality and tourism."
Mr Durowoju Olamide Silver, Chief Executive Officer and founder, disclosed that the show will be stage annually in different countries in Africa. He pleads to NGOs and corporate organizations to support the show to project better brand visibilities and values.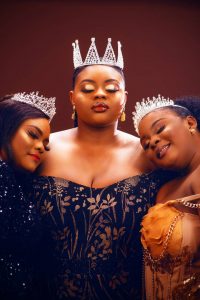 They deliberated on the importance of this show and how it can affect Africans . The potential winning queen will outshined other contestants from other countries at the event to become 2022 edition of Miss Curvy Africa Reality TV show. After the series of tough auditions, qualified 20 ladies were welcomed to the adventure camp.
Miss Amanda MCA TV host disclosed that this show will be one of its kind, there will be online audition and the criteria requires size from 14 and above and age range from 18years to 40years. he camp will help the contestants to interpret our rich African culture to the world.
The camp was divided into two in order to interpret our rich African culture to the world. The queens will carter away different beauty titles as Miss Curvy Africa Bold and Beautiful, Best Model of the year, Miss Curvy Africa Reality TV Show, Miss Curvy Africa Tourism, Miss Curvy Africa Global, Miss Curvy Africa Fitness and Miss Curvy Africa Culture.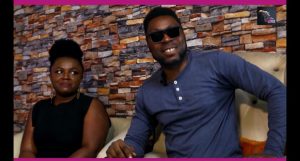 The winner, first runner up, second runner up, 3rd runner and fourth runner up.
They were there for ten days with the most luxurious hospitality and this enabled the organizers to achieve alot of contents that has to do with culture and tourism.
Mr Adebola Adigun Production Director disclosed that the kind of content to be expected on the TV would unite , educate , embrace and promote our African Culture and Heritage. The audience should expect drama, acting, music and fashion among others.
Miss Rita Osusu Pageant Manager, said that the show is not just a pageant but a TV show to entertain the audience and as a means of self value as the show preach moral , peace and unity. The contestants also had the opportunity to meet with celebrities."There would be lot of sport, dance, and games that would make the camp unforgettable experience."'
The highpoint of the competition is really tough as none of the contestants were left behind. Hence, the judges announced the top 10 ladies on most gorgeous dinner gowns. The show would be proudly supported by local and foreign partners and sponsors.