A little part of Ukraine is reborn in southern Brazil. Just over a year ago, Ukrainian soccer team FC Mariupol disappeared, as the city it represented was pummeled by Russian artillery and bombers.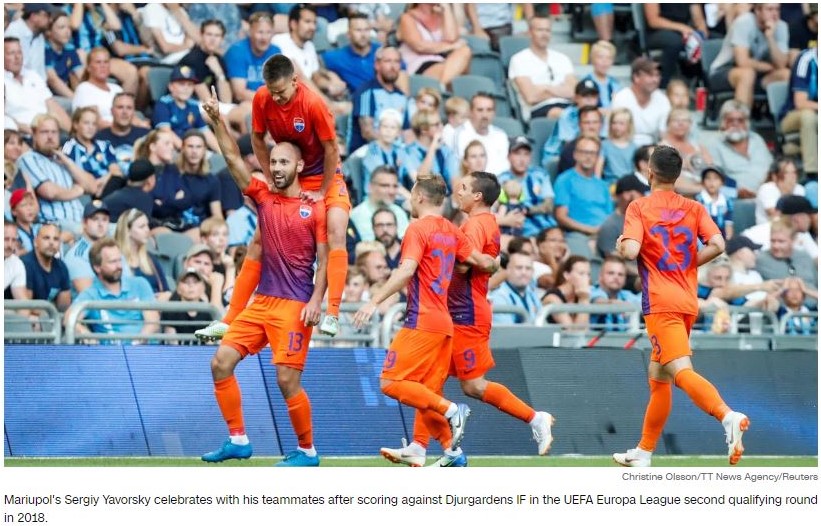 On March 19, 2022, the team was due to welcome FC Kollos to the Volodymyr Boyko Stadium for a match in the Ukrainian Premier League.
But by then, its training center had been bombed; the club's campus had become a Russian barracks.
When the Ukrainian professional league resumed, FC Mariupol was missing from the schedule, its squad disbanded and its 12,000-capacity stadium deserted.
But hope was not abandoned.
The club's vice president, Andriy Sanin, told CNN on Tuesday: "When we don't play, people forget about us. And this was very disturbing for us. We started looking for ideas how to make people to keep talking about us."
One idea was half a world away.
"The first country that comes to mind when you think about football is, of course, Brazil. We found a whole province that is almost 80% ethnic Ukrainian, and we found a football club," Sanin said.
The province, or region, was Prudentópolis in southern Brazil, where a large number of inhabitants are of Ukrainian descent. The town of Guarapuava boasts the largest Ukrainian community in south America – an incredible 75% of its 52,000 inhabitants claim Ukrainian descent.
And the football club? Associação Atlética Batel.
Not exactly a powerhouse of Brazilian football, as the team plays in the third division of the state league in Paraná. But Batel suddenly has an international following. For the next six games, and maybe beyond, it's changing its name to FC Mariupol, adopting the orange shirts of the Ukrainian side as well as its crest and logo.
For Sanin: "This gives hope that if the club has not died, the city will not die either, and it will be revived.
"Ukrainian Mariupol will be revived just like the Ukrainian football club Mariupol," he told CNN.