By Cleopatra Eki
Governments at all levels have been advised to operate open and accountable governance, fight corruption seriously by bringing to book all persons found culpable regardless of political party affiliation or status in the society and account for all recovered loots from past and present politically exposed persons.
In a communique issued by 30 participants of Civil Society Organisations at the end of a one -day round table at Debate on " Strategy for reversing the shrinking and closed Civic space and human Rights Abuses in Nigeria " held in Ibadan Oyo State Nigeria.
Dr.Tola Winjobi (PhD)Principal Coordinator, CAFSO-WRAG for Development, said "They are committed to all efforts geared at campaigning against shrinking civic space and human rights abuses in Nigeria. Hence we begin to engage in advocacy and broaden activism on CSO enabling environment in Nigeria using every available opportunity in our plans, programmes and our organizational policies. "
Federal Government should tackle war against insurgency headlong rather than treating killer herdsmen, bandits and terrorists with kid -gloves and instead attacking defenceless citizens asking for self-determination and good governance.
Among the 30 participants of CSOs at the round table were Tola Winjobi (PhD)Principal Coordinator, CAFSO-WRAG for Development, Kola Hamzat Coordinator, Civil Society Coalition on Sustainable Development ,John Femi Olla,Oyo State Lead, OGP League ,Simon Alalade Coordinator, Committee for the Defence of Human Rights.
Others are Cmrd Akinyemi Kehinde, CEO, Mediation Conciliation and Human Rights Center,Thaddeus Ugoh Director, Advocates for Human Rights and Sustainable Development,Afolabi Ayodamope Oyo State Coordinator, National Youth Council of Nigeria andTunji Agboola Director, Good Workers Movement.
Governments should engage with, provide support and emergency assistance to, and take action in defense of Human Rights Defenders (HRDs) and Internally Displaced Persons; Government should take concrete steps to reverse the trends of shrinking and closing civic spaces in development, to protect and enable space for civil society, including enabling laws and regulations, democratic accountability based on human rights norms and human rights standards, and the full protection of civil society under attack – such as social leaders, human rights defenders and gender rights activists, and release those in detention across Nigeria.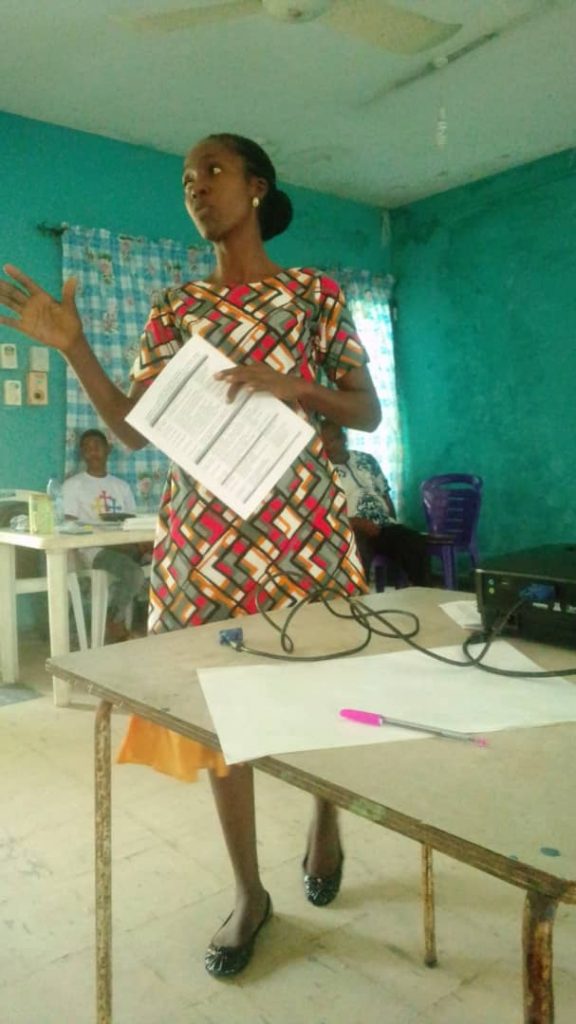 He disclosed that CSO Partnership for Development Effectiveness (CPDE), a coalition that works in 117 countries including Nigeria Is a platform that unites civil society organizations from around the world on the issue of effective development cooperation (EDC).
The coalition, in partnership with CAFSO-WRAG for Development, a foremost civil society organization in Nigeria, held a one day round table workshop on deepening the campaign against Shrinking Civic Space and Human Rights Abuses in Nigeria so that civil society could take action while governments reverse the trend of the shrinking civic space.
According to the Belgrade Call to Action (2019), over six billion people are living in countries where there are serious constraints on civic space: the conditions are closed for civil society in 23 countries; civil society is highly repressed in 35 countries while civil society faces substantial legal and political obstacles in 53 countries. Civic actors across many sectors are being threatened and persecuted.
The workshop featured participants who were drawn from stakeholders across the various thematic areas which include but not limited to Civil Society Coalition on Sustainable Development (CSCSD), Civil Society Network on HIV/AIDS, National Youth Council of Nigeria (NYCN), Child Protection Network, FBOs, Joint Association of Persons with Disabilities (JONAPWD), Media and FBOs.
The specific objectives are:To strengthen the CPDE members and other critical stakeholders with better strategy for campaigning on the issue of shrinking civic space in Nigeria and EDC principles so as to be taking state-level actions.To document for the purpose of creating high level awareness on incidences of shrinking and closed civic space in Nigeria so as for governments to reverse the trend and to present before authorities documentary evidence on trends of shrinking and closed civic space so as to stem the tide of denial by government who should reverse the trend.
The Participants observed several incidents , among them are:Some political prisoners and prisoners of conscience like Ibrahim El-Zakizaky, some journalists (like Luka Binniyat) and civil society actors whose voices are loudest are kept behind bars despite court injunction to release them on bail.
Human rights abuses and impunity are common especially as being perpetrated by the state as behind bars are self-determination activists like Mazi Nnamdi Kanu who was abducted from Kenya by the federal government, and Chief Sunday Adeyemo alias Sunday Igboho who is detained in far away Republic of Benin after his house in Ibadan had been riddled with bullets, some lives lost and others detained by the State.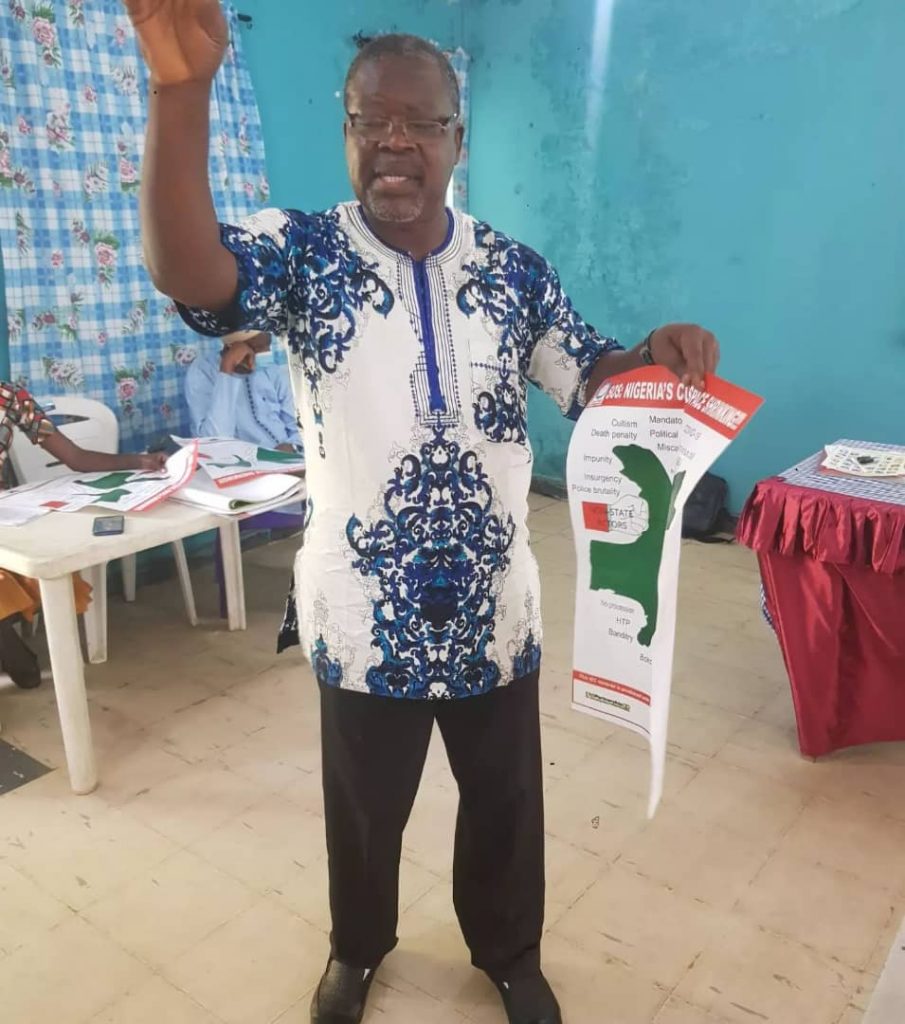 Systemic repressive and oppressive actions have been taken by governments against the civil society. Some of these actions included invasion of CSOs' offices by DSS, regulatory restrictions, rmandatory and multiple registration with difficult requirements for CSO operations; and measures tacitly banning public demonstrations and processions except for the Nigerian state. All this stifles the enabling environment for CSOs in Nigeria.
"We are also concerned about the spate of kidnappings across the country especially as it decimates our students and teachers beginning from Chibok girls, Dapchi girls, Jengebe girls, Chikankara boys, to Afaka students and recently Bethel Students in Kaduna. As a consequence to this spate of students and teachers kidnap, community and parental trust in the education system is shrinking significantly, and access to quality and equitable education is becoming a mirage as some abductees often get killed, some recruited to the insurgency while some girls are put in family way and thus cannot continue with their education. As a result of all these abductions, Nigeria will certainly not attain SDGs by 2030 unless the trend is reversed."- he emphasized.
Between January and December 2021, over 3,125 citizens were killed, 2,703 abducted while 2.9million people are displaced in the entire northern Nigeria including the three geo-political zones and part of the middle belt (The Punch December 16, 2021) while Kaguna, Plateau, Benue, Katshina, Sokoto, Kebbi and Zamfara and other states in the North-West that have become hotbeds of insecurity and violent conflicts..
"We hereby recommend as follows: That Government should respect CSOs as a key pillar of democracy accountable to the people, and as development actors in their own rights; and should hold effective, inclusive and transparent consultations with CSOs regarding national development priorities and guarantee meaningful CSOs' participation in decision-making so as to leave no one behind;"
Government should repeal and halt all obnoxious laws, policies, and bills stifling operations of civil society including CAMA and social media bill targeted at the press as these policies are reminiscent of the Satanic Decree 2 of 1984.
Government should respect democratic country ownership of national development plans, and recognize the importance of the inter-connected themes in achieving Agenda 2030 — civil society voice, eradicating poverty, women's empowerment, fighting inequality, decent work, climate action and environmental justice — without which the realisation of the SDGs would be a mirage in Nigeria.
Civil Society should promote, uphold and respect the 8 Istanbul development effectiveness principles by being fully accountable to their development practices; Citizens should be proactive in making government accountable, access information and strategically engage government officials for good governance and sustainable development and Development partners and donors should provide necessary support to CSOs in order to enable them perform their tasks as development actors, and help to promote and strengthen the work of CSOs.
In Conclusion, participants appreciated the CPDE through CAFSO-WRAG for Development for providing the platform for this engagement. The round table resolved to continue to respond to EDC principles and acts capable of sustaining the country's weak democracy.