By Cleopatra Eki

Parents and caregivers have been enjoined to assist children to self discovery purpose, stressing that every child leader is a home builder, whose purpose is connected to a problem in the nation or community they were born to solve.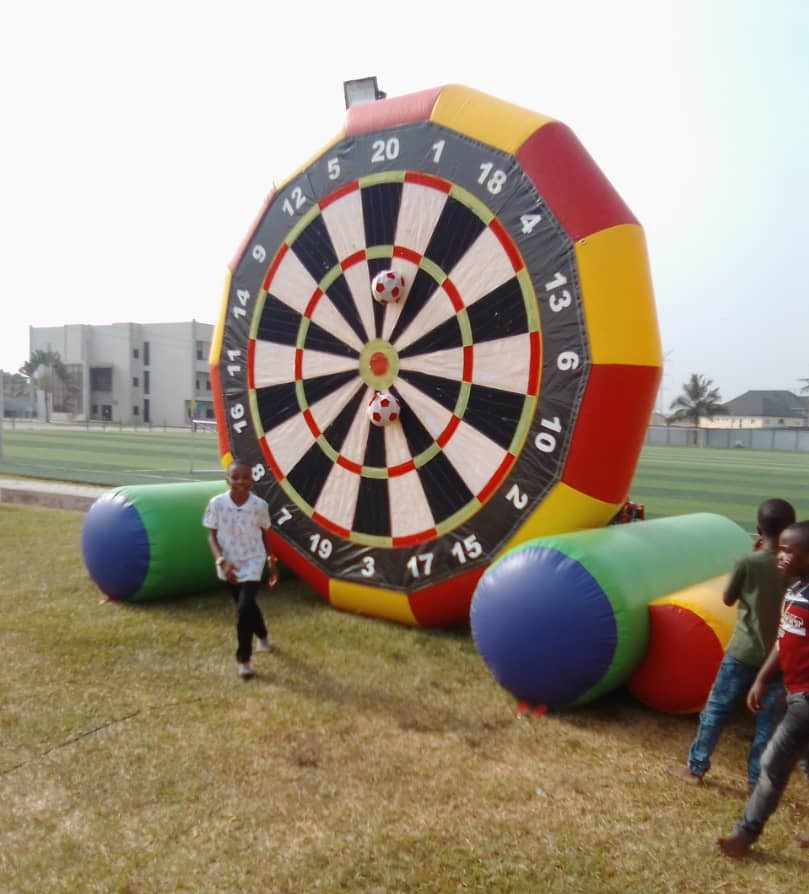 Kody Cynthia Chikodi Onu-Etim, Chief Executive OfficerTwin Doves Concepts and Convener Kody and the kids made the call at the Yuletide family event Surulere Lagos.
The event had in attendance various families, children, care givers , celebrities and people from all walk of life. Other special guests who graced the occasion were Ace Musician Africa China, Uzo Ododoba WAZOBIA FM radio personality and Mr. Titus, MC Shaggi, Miss STV Mother and Daughter pageant winners 2015, amongst others. They all adhered to COVID-19 protocols. She urged parents to listen, care and spend quality time with their children and wards not at the mercies of domestic workers.
According to her, empowering the children and youth with life- skills will help them to reach their potential, to become transformational people and leaders who are purposeful, valuable and would influence their generations. She empowers children to carefully explore and develop their potentials to the fullest benefit and for future generations.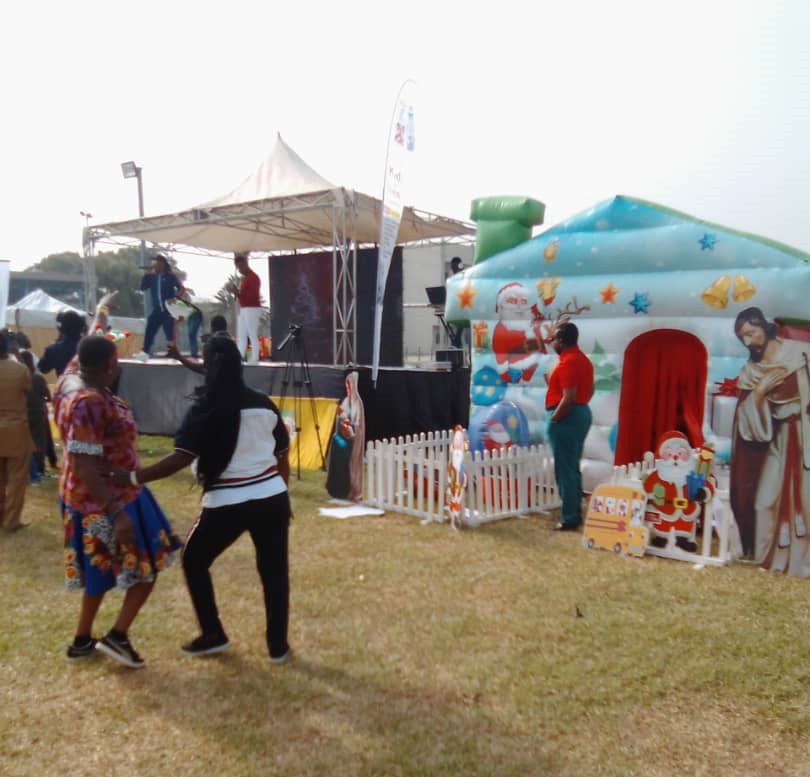 She stated that "We are building a society with great collaborators with kids."She disclosed that the event was an interactive one, to motivate teenagers to gain knowledge on how to harness the power that lies within them as persons for global impact.  Kody advised that "to build strong relationships, they must learn to know how to connect people to instrumental relationships through building great network, not only now and in future.
"Our children are leaving here today more happy, confident, articulate and bonding with their families. "
According to her, Kody and the Kids puts smiles on children, families and special persons faces. We believe in catch them young. Every child matters to us, every kid counts regardless of status background and tribe. "Children are very special with the purest of hearts with great potentials and talents useful to us and the society. Some of the children from Cerebral Palsy Centre and families were here, we appreciate them. 
"We also organise an annual free empowerment program for teenagers tagged "TEENS CRAFT WEEK", where teenagers are trained in different hands on skills like Bead Making, Ankara Craft, Pastry Making, Graphic Design, Balloon Decoration Craft, enterprenuership skills amongst others.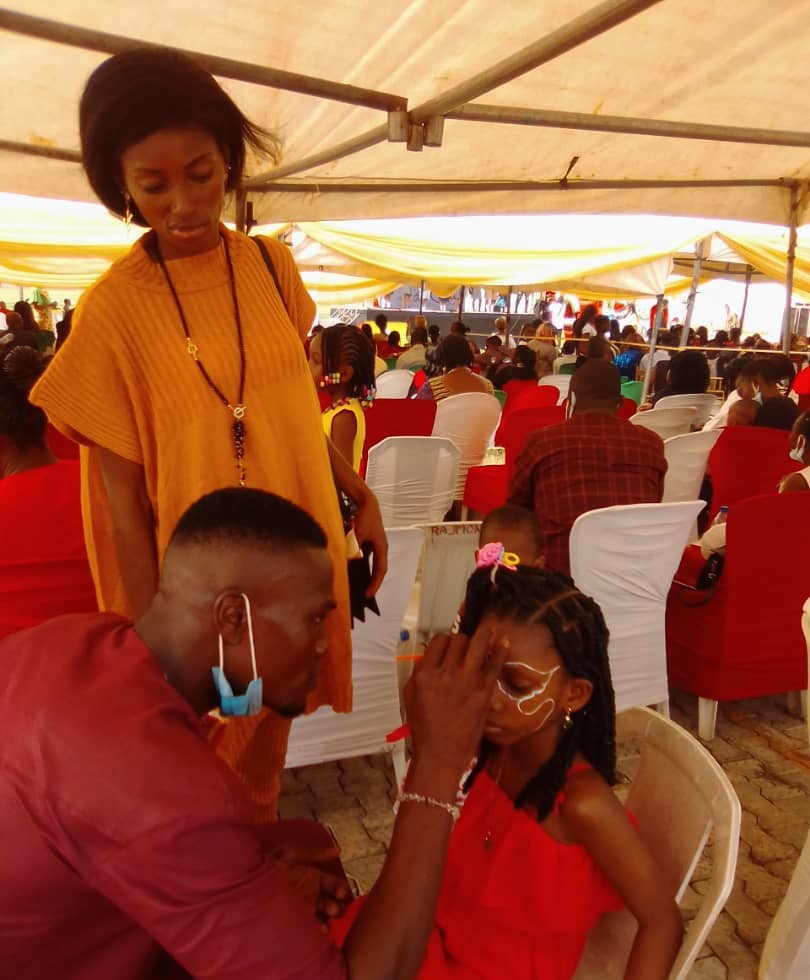 She recounted that as host of a biannual event tagged, KODY AND THE KIDS a young people friendly event that features "edu training" activities such as the MISS INTELLIGENT PAGEANT, KODY AND THE KIDS SCHOOLS CHALLENGE, Educational and Motivational talks, Mentorship and Networking, she has had a very special interest in Children and give in to anything that will make positive impacts in the young people.
."I love to listen to them, create and tell Folk Tales, I had an interactive programme on radio where I told Folk stories to the young people, I intend to bring this back when I get a sponsor for it."
"I am a writer and my folktale oriented story books for Children are in the market. I love to teach. I am very good at multitasking. Cartoons are my all time favourite on television. She is a good listener, cares a lot about people, and always love to see people happy even when it causes her some discomfort, a good motivator too and know how to get people to believe in themselves." 
The multi -talented woman, enthusiastic, highly creative and energetic, Kody d'Kodynator has alot on her sleeves, she organises Kids Content and is also a General Media Content Creator/Developer, Event Manager, Folk Tale Story Teller and Writer.The brain behind the group convener popularly called Kody d'Kodynator, formerly an On Air Personality is a highly talented Kids Content & General Media Content Creator/Developer, Event Manager, Folk Tale Story Teller and writer.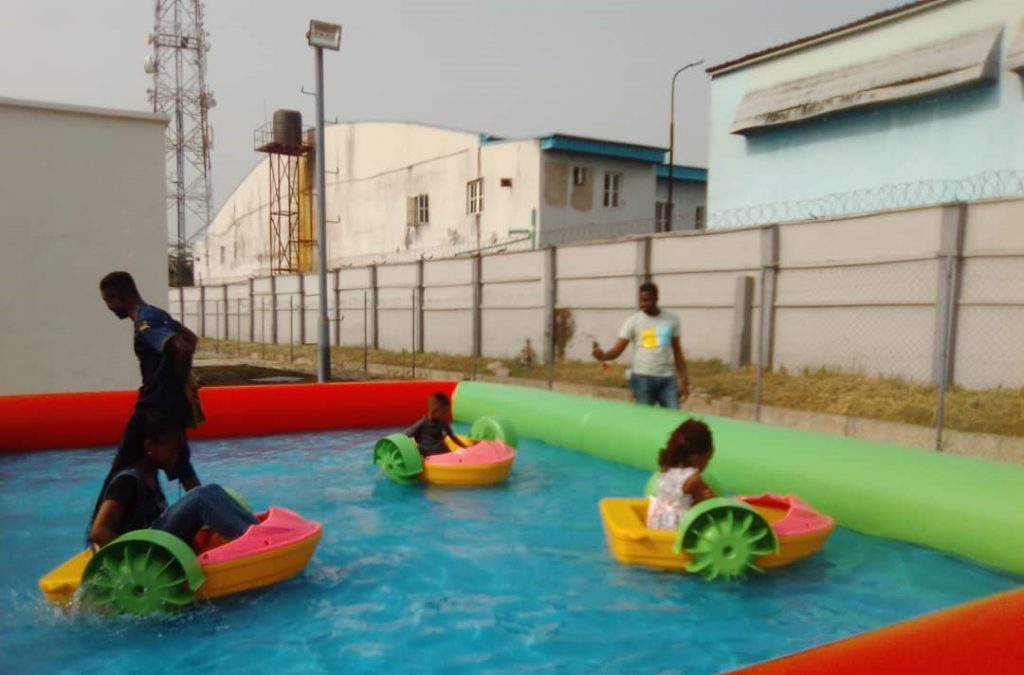 She also has written children's story book based on folktale Udeme And The Spirit King of The Forest, A children's story book based on folktale KODY AND THE KIDs Story an Animated African FolkTales and short stories.Speaking to Queen Beauty Gift Achilefa, STV Mother and daughter winner and special guest advised children to be very confident, orderly and accommodative,
According to her, the world transformation can be measured by many lives they have impacted positively. She encouraged children to live healthy and develop good habits that will keep them strong and prolong their days. Another teenager and beneficiary said "I have benefited from the training better than I could imagine; because it's very informative, educative and exposing. Speaking to one of the mind-blowing and outstanding."
She lauded the Kody and the kids and other organisations for the kind gestures towards the childrenThe high point of the event was the practical section, sack race by children, youths and parents , public speaking, gifts from Sauta Claus, Xmas dance presentations gifts for cooking contestants by the youths.The children had a lot of fun.  
The 3 Winners of family cooking contest went home with a lot of gifts: microwave cookies gas and set of pots and kitchen utensils and a lot of gifts from Golden Penny food, Olaybact organization and other groups. Golden Penny food also feed the children and families at the event.
Miss Intelligent carted home with prizes and consolation gifts and on pay roll for one year while 2 other winners got their prizes too.Other activities were bouncing castle, boat ride, story telling, musical performance, dancing and singing competition, family board games among others.Olaybact also organised singing competition for the children and gave out a lot of her customestic products such as body lotions, soap, hand cream , cream for family among others. Olaybact also gave out free gifts to families at their stand. 
Mr David Bosziano, expert child's face painter and team did alot of faces for all the children at the event.The children displayed their talents, gift and skills in singing, dancing to Carols music and the children thrilled the audience. The children were excited with the gifts bags, drinks and food from the event.