Nigeria's current flooding has been attributed to above-average rainfall and an overflowing dam in neighboring Cameroon. But the situation has also been exacerbated by poor drainage infrastructure, environmentalists have said.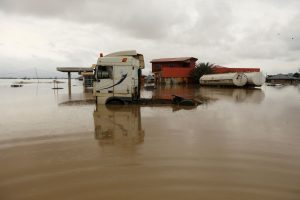 With a warmer climate causing more intense rainfall, authorities also blame climate change for the floods. In the meantime, the country aims to tackle one of the major causes of its flood problems by holding bilateral talks with Cameroon on the periodic opening of its dam, Nigeria's humanitarian ministry said. But weeks since the flooding began, Nigeria's government is yet to declare the flood a national emergency.
Minister of Water Resources, Suleiman Adamu, told local media last week: "It's certainly an emergency situation but it all depends on what you mean by the declaring state of emergency. We have not reached a situation in my view where the relevant emergency management authorities have not been able to deal with this situation."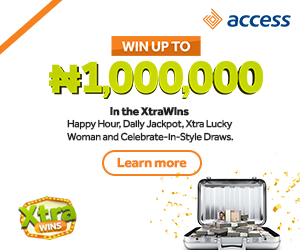 Humanitarian agencies fear the floods will contribute to a health disaster and Nigeria has already seen a rise in cholera infections as floods ravage many parts of the country. More than 600 people have died in the worst flooding the West African nation has seen in a decade. Some 1.3 million people have been displaced, and more than 200,000 homes have been destroyed.
Flooding is expected to continue until the end of November. Nigeria is used to seasonal flooding, but this year has been significantly worse than usual. The government has said unusually heavy rains and climate change are to blame. The emergency release of excess water from dams both in Nigeria and in neighbouring Cameroon was another key factor causing devastating flooding. Experts also say poor planning and infrastructure have exacerbated the damage.
Since the flooding began in early summer, large swathes of farmland have been destroyed. There are concerns about increased spread of disease, and food and fuel supplies have also been disrupted.
In a press conference on Sunday, Nigeria's minister for humanitarian affairs and disaster management, Sadiya Umar Farouk, called on local authorities to evacuate people living in the most high-risk areas. Authorities are already providing food and other support to those affected, she said.
She added that despite "concerted efforts" and early warnings, many state governments "did not prepare" for the flooding. The disaster has affected 27 of Nigeria's 36 states. Part of the problem is that people return to their homes on flood plains each year after the water levels subside. Many do not have the means to relocate.
Nigeria's economy has been battered in the past year, with inflation at an all-time high and many communities struggling to cope.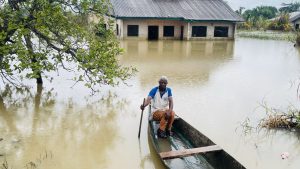 The World Food Programme and the UN's Food and Agriculture Organisation said last month that Nigeria was among six countries facing a high risk of catastrophic levels of hunger.
Nigeria's meteorological agency has warned that the flooding could continue until the end of November in some states in the south of the country, including Anambra, Delta, Rivers, Cross River and Bayelsa.
According to UNICEF, "more than 2.5 million people in Nigeria are in need of humanitarian assistance – 60 per cent of which are children – and are at increased risk of waterborne diseases, drowning and malnutrition due to the most severe flooding in the past decade."
A rise in cholera infections could be devastating for the country as the World Health Organization warns of a "strained global supply of cholera vaccines."  Bayelsa and 30 other Nigerian states have reported thousands of suspected cholera cases, the country's Centre for Disease Control and Prevention (NCDC) said in a recent report.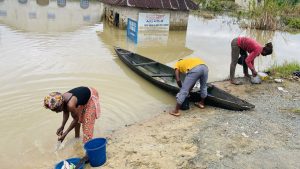 Authorities in Bayelsa say they are racing to provide relief items for the thousands displaced. According to the local government, around 20,000 people now live in displacement camps, where they are provided "two meals daily" along with "medical services, potable water and other emergency aids." But for Zibokere, government efforts are rarely felt in her community.
"When relief items are sent to the community by the government, individuals handling them distribute most of it to their relatives. The rest of us are left in hunger," she said. Bayelsa government spokesperson Daniel Alabrah said the government was aware of these complaints.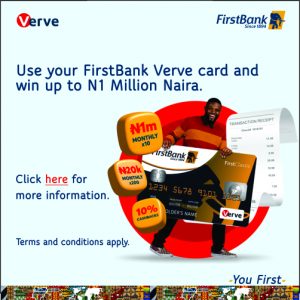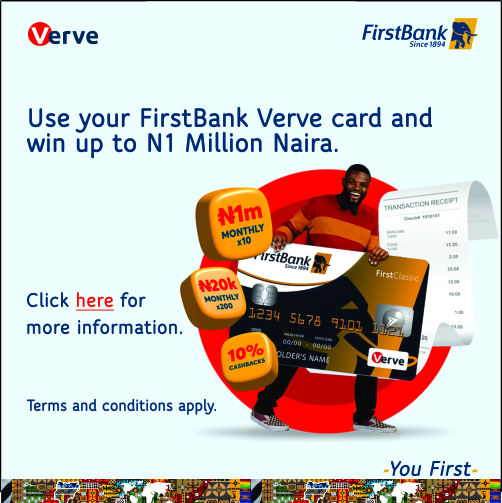 "We hear some of those complaints but we cannot verify them because while some claim not to have gotten the relief materials, others say they got it," Alabrah told CNN. "These reports help us to monitor the process to see that relief materials get to the persons they are intended for," he added. With the rains still coming and more expected through November, more intense flooding is imminent, the Nigerian government warns.
Nearly half of the population has been affected in Kogi state, where Nigeria's two largest rivers — the Niger and the Benue — meet, as well as nearly 40% in neighboring Anambra state. In northern Nigeria, a flood around the Yobe River affected more than a quarter of the population in Yobe state.
In Bayelsa's capital Yenagoa, located 28 kilometers (17 miles) from Odi, floods have displaced not just the living but also the dead. In Yenagoa's Azikoro village, residents said bodies have been seen floating in floodwaters around a local cemetery.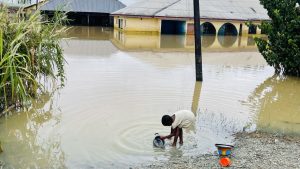 Adjusting to life wading through the stench of the stagnant water isn't the only worry for residents of Azikoro as the cost-of-living skyrockets in Bayelsa due to the floods.
With major highways underwater, Bayelsa has been cut off from the rest of the country. Boats have become the only way to get around much of its environment.
To get to Bayelsa, travelers pay around 2,000 Naira (less than $5) to get on a packed tipper truck to cross flooded roads. Those unable to afford the fee can be seen wading through the water carrying what little possessions they can.