The Association of British Professional Conference Organisers' (ABPCO) second Festival of Learning welcomed more than 130 association event professionals to Telford International Centre yesterday.  The event delivered education across a wide range of subjects as well as networking opportunities.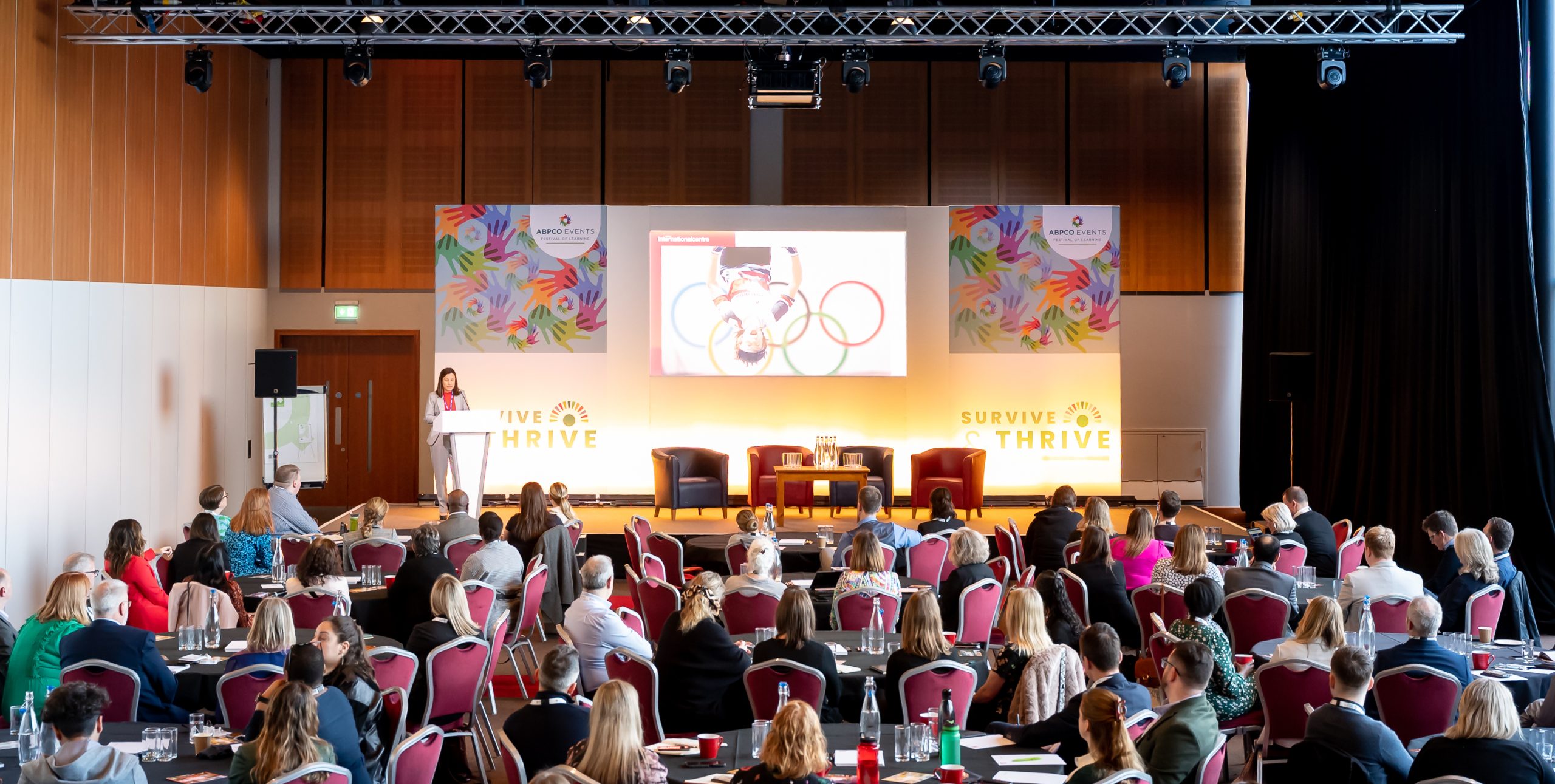 Entitled 'Survive and Thrive' the Festival's content focused on the future of association meetings, including opportunities and threats.  Through panels and presentations, a wide range of speakers explored new and creative ways to run events, the technology needed to support them and the key issues organisers have to consider moving forward.
Sessions included the Association Meeting of the Future, Moving sustainable meetings forward: The next step in the journey, How can we improve the experience of attendees, Accessibility and inclusivity is a must for all conference delegates, Award winner's roundtable, Bridging the gap – the events industry and universities unite to shape the future of the next generation.
The day concluded with a standing ovation for an inspiring and moving keynote session from Purusha Gordon, Ocean Sheroes Foundation, called "Survival to thriving – Why adopting a positive mindset is transformational."
Interspersed throughout the day were fringe updates from Meeting Needs, the Event Apprenticeship Scheme and The Business of Events.
Emma Duffy, co-chair of ABPCO and Festival of Learning task force lead commented: "The event was an incredible success.  The content was exactly what our delegates were looking for and we received a huge amount of positive feedback.
The event would not have been possible though without the support of our partners and sponsors.  Coming together to learn, network and share best practice is a founding principle of our association, the Festival is the physical embodiment of this ethos.  This second event built on the success of the first and I look forward to seeing its continued growth as it delivers education to the whole of the association events sector."
ABPCO Festival of Learning 2023 sponsors and supporters include Telford & Wrekin Council, Telford International Centre, Brightelm. FanGo and Mercure Telford.