About 29 delegates have arrived Lagos for the 35th edition of the National Festival for Arts and Culture (NAFEST 2022). The Director General National Council for Arts and Culture Otunba Segun Runsewe has confirmed that delegates from over 29states of the Federation have arrived the vibrant city of Lagos.
He was speaking to Journalists Tuesday at the Command Performance organized as part of events highlighting the start of the weeklong event which kicked off on Monday 7th 2022.
As at the time of writing this report, participating states that had arrived Lagos so far include Ondo, Ekiti, Benue, Ogun, Oyo, Bayelsa, Edo,Nasarawa, Jigawa, Katsina, kaduna, Niger, Lagos, Abia and Rivers States. Rivers states was the first to arrive the busy city of Lagos with over 350 contingents.
AV1 News spoke to the Business Manager Rivers State Council for Arts and Culture Mrs. Judith Ajikeru, who expressed her excitement about coming to Lagos for the first time in years. According to her, Rivers state will be participating nearly all  the competitions featuring at the event.
''I was really excited when I heard the event is holding in Lagos, we wanted to come and see what Lagos looks like. Some of us have not come to Lagos in years now.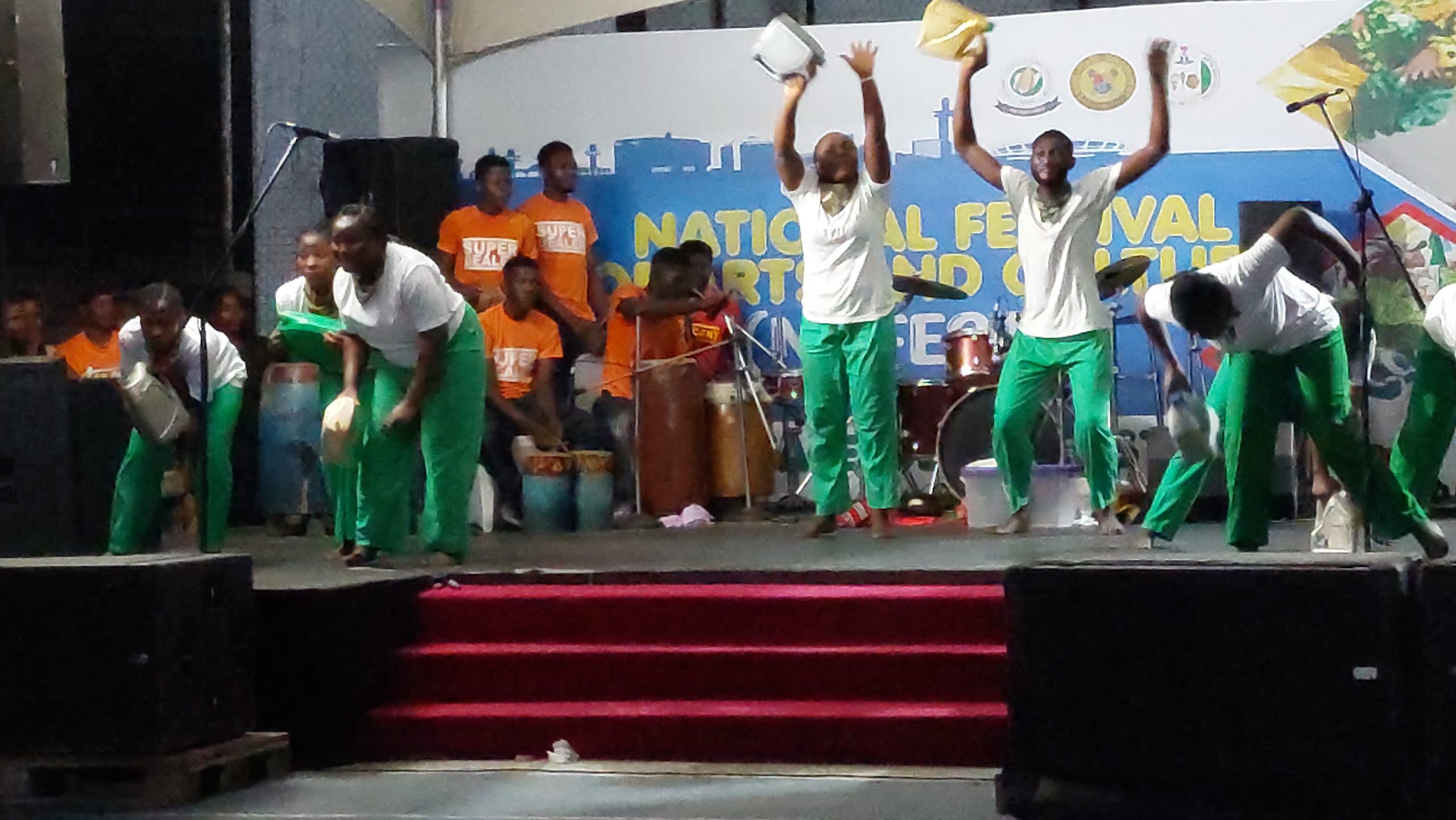 ''Since we came into Lagos, it has been a very busy time for us, everything here seems to be upbeat, with everyone so busy. It is as though the city is in a race. But we are certain that by the time the competitions begins, a lot of us would have settled in.
''Moreso, with the kind of facilities put in place by the state, we are certain we will have a great time during our stay here. ''
She also spoke about the competitions that will feature during the event, according to her, Rivers state will be participating in eight of these events, and they are looking forward to going back home with the first position in all eight completions.
'The drama competition is going to be tough, but we are ready. We are also participating in the Cuisine Competition, and we also fully prepared for these and a whole lot more. ''
AV1 News also asked about efforts of the Rivers State Governor to ensure their participation in the event, she responded describing her Governor as ' Mr. Project' who has left no stoned untouched to provide for all 350 delegates representing the state.
''Wow, Mr. Project supported us' greatly, he is even likely to show up at some point during the weeklong event."
Meanwhile, the Director General NCAC also announced that Sir Shina Peters will be performing as one of the special guest artistes invited to entertain guests at the event.
''This edition will be the best ever, all is set for everyone to be entertained and thanks to Lagos state government for creating an entertainment segment for this edition  of NAFEST, '' he said.
The theme of this year's event ''Culture & Peaceful Co-existence is aimed at promoting the diversity and ethnicity of Nigeria as an opportunity unite as a nation through the arts, culture and entertainment.
Highlights of the Command Performance was a dance drama performed by members of the Crown Troupe of Africa, led by its CEO Segun Adefila.