Vodafone has issued a warning to UK legislators that a full ban of Huawei's equipment will cost the country its 5G lead.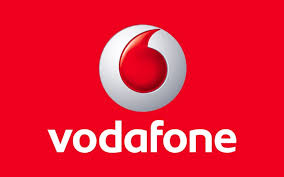 "The UK's leadership in 5G will be lost if mobile operators are forced to spend time and money replacing existing equipment," Scott Petty, CTO of Vodafone UK, was quoted as saying by Financial Times and Reuters.
Petty says Vodafone is not tied to Huawei and the operator is testing equipment from Ericsson and other suppliers. However, replacing Huawei's gear will be costly and delay the 5G rollout.
"Efforts should instead be focused on expanding 5G coverage, developing 5G capabilities for UK industry, and investing in the next stage of this important technology," Petty said.
Huawei's future in the UK has been thrown into uncertainty again in recent weeks.
The British government ruled in February that it will allow the use of Huawei's equipment under strict conditions. BT, which owns mobile operator EE, has already said complying with the restrictions on Huawei's equipment – not even a full ban – will cost it in the region of £500 million.
However, the government's decision to permit Huawei's equipment in any form received significant backlash from allies, MPs, and even human rights groups.
Further deterioration in wider relations with China, such as over Hong Kong and the country's handling of the coronavirus, has only increased pressure on the British government to revisit its Huawei decision.
PM Boris Johnson has reportedly ordered ministers to create plans to eliminate the use of Huawei's equipment in national 5G networks by 2023. Johnson has also ordered an emergency review that will have the National Cyber Security Centre evaluate whether additional US sanctions against Huawei will make it difficult to use the Chinese vendor's technology; which may set the grounds for the vendor's exit to happen sooner.
Earlier this week, Huawei went on a charm offensive and penned a letter to the British public which pledged to help the UK achieve its connectivity goals.
Source: Tech News