The UK tech landscape is facing a potential exodus of major US tech giants due to increasingly stringent regulations, with some firms indicating a "tipping point" that could lead to their exit. Sources within the industry have revealed growing frustration among tech companies concerning UK regulatory initiatives, prompting threats of withdrawal from the market.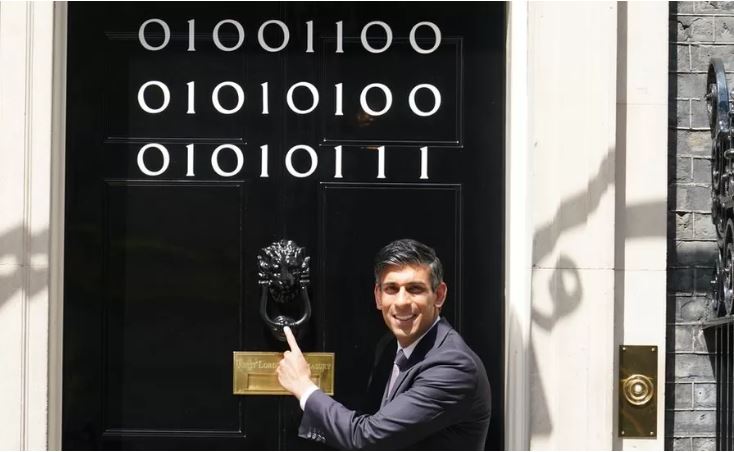 A prominent leader of a major US tech firm disclosed the tipping point during discussions, surprising industry insiders present. This sentiment is reportedly shared among several US tech giants, reflecting their dissatisfaction with UK regulatory policies. The Online Safety Bill, set to be passed in the coming months, has been a particular point of contention.
The bill seeks to safeguard children online and enforces stringent rules on policing social media content. Severe financial penalties and potential prison sentences for tech executives failing to comply are included. The proposal to allow law enforcement to access encrypted messages under certain circumstances has stirred controversy, as it could impact user privacy and security.
Notably, encrypted messaging apps such as WhatsApp and Signal have threatened to leave the UK market due to proposed changes in encryption regulations. These regulations would require platforms to hand over encrypted messages to law enforcement under certain circumstances, a move that has sparked concerns over both child protection and civil liberties.
In addition to the Online Safety Bill, the Digital Markets Bill has also raised concerns. This legislation empowers the UK's competition watchdog to impose rules and penalties on large tech companies, such as Amazon and Microsoft, which has raised fears of excessive concentrated power in the hands of a single entity.
Several industry players have expressed frustration at the growing influence of regulatory bodies. Microsoft, for instance, was furious when the Competition and Markets Authority (CMA) blocked its acquisition of Activision Blizzard. This has led to accusations that the UK is becoming less attractive to tech companies compared to the European Union, which is also implementing strict regulations but offers a larger and more valuable market.
Proposed amendments to the Investigatory Powers Act have also triggered concerns. Tech companies are required to gain Home Office approval for new security features before global release, prompting Apple to threaten the removal of Facetime and iMessage from the UK if these amendments are enacted.
While some argue that the UK should not be held hostage by US tech giants, there remains concern about the potential impacts of their departure, given their widespread usage among millions of UK citizens. This situation presents a challenge for the UK government, which aims to cultivate a pro-tech environment and attract AI-based tech companies to establish headquarters within the country.
However, a growing sentiment of unease is brewing in California's Silicon Valley, with tech industry veterans suggesting that the UK and EU's regulatory efforts are not solely motivated by ethical considerations but may be driven by protectionism and limiting foreign competition. This sentiment has led some entrepreneurs, like Mustafa Suleyman, co-founder of DeepMind, to opt for California as a base for their new ventures rather than the UK.