Royal Dutch Shell has taken part in two liquefied natural gas bunkering operations in the French port of Marseille and in the Dutch port of Rotterdam.
In the Port of Marseille Fos, Shell and Carnival carried out the first-ever ship-to ship LNG bunkering operation in France supplying fuel to the 2019-delivered cruise ship Costa Smeralda, according to a statement by the Port of Marseille.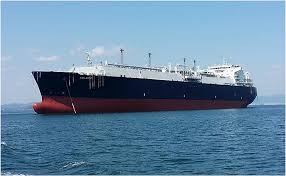 The vessel operated by Carnival's Costa Cruises is one of the world's first LNG-powered cruise ships.
Shell completed the bunkering operation on May 4 supplying the chilled fuel to the cruise ship via Anthony Veder's converted LNG bunkering vessel Coral Methane.
This is not the first bunkering operation for Coral Methane and Costa Smeralda.
The vessels met in the Port of Barcelona in December last year as part of a first LNG bunkering operation for the Carnival ship.
The world's largest cruise operator Carnival is one of a growing number of companies adopting LNG as an alternative to traditional marine fuels available today.
So is Malaysian shipowner AET that has earlier this year taken delivery of two LNG dual-fuel dynamic positioning shuttle tankers, namely Eagle Blane and Eagle Balder.
Eagle Blane embarked on its maiden LNG bunkering at the Port of Rotterdam on 20 April, AET said in a statement on Friday.
The ship-to-ship bunkering was arranged by Shell's LNG trading team and lasted nearly 15 hours including cooling down.
The shuttle tanker received 1480 cubic metres of LNG from Shell's bunkering vessel Cardissa.
The bunkering filled up 87 per cent of Eagle Blane's total LNG tank capacity, enabling the vessel to sail for about 3,500 nautical miles, AET said.
After leaving the Port of Rotterdam, Equinor-chartered Eagle Blane sailed to Amoyfjorden in Stavanger.
According to World Maritime News, the Norwegian-flagged vessel will be operating in oilfields on the Norwegian Continental Shelf of the North Sea, Norwegian Sea and the southern Barents Sea, as well as on the UK Continental Shelf.
Source: Off Shore-Energy Biz