By Cleopatra Eki
The Convener Sextimacy and media expert, Uzo Ododo-Oba has appealed to families and stakeholders to see professional counsellors when faced with relationship and marriages challenges.
She make the call at Sextimacy 3.0 with a theme "Wet and Wild" held in Bespoke Hall Lekki Lagos. Her programme has been mending battered homes , giving sex education and counselling the society.
The elated Sex educator overwhelmed by the positive testimonials of celebrated marriages, reports of singles mingling with right partners, couples waxing stronger in marriages through all her platforms.
She appreciated the support of sponsors, partners , people from diaspora and WAZOBIA FM and fans for all her programmes, projects and for the needy.
Dr Fred O Star, family medical physician addressing the audience on Erectile Dysfunction, appealed to men and spouses to ensure they go for medical checkup on private male organ annually. Research has shown that the male private organs can be mirrored by a healthy or poor heart.
The medical doctor urged men to eat fruits and vegetables (watermelon) ,avoid sugar, and drink a lot of water instead of excessive carbonated or energy drinks.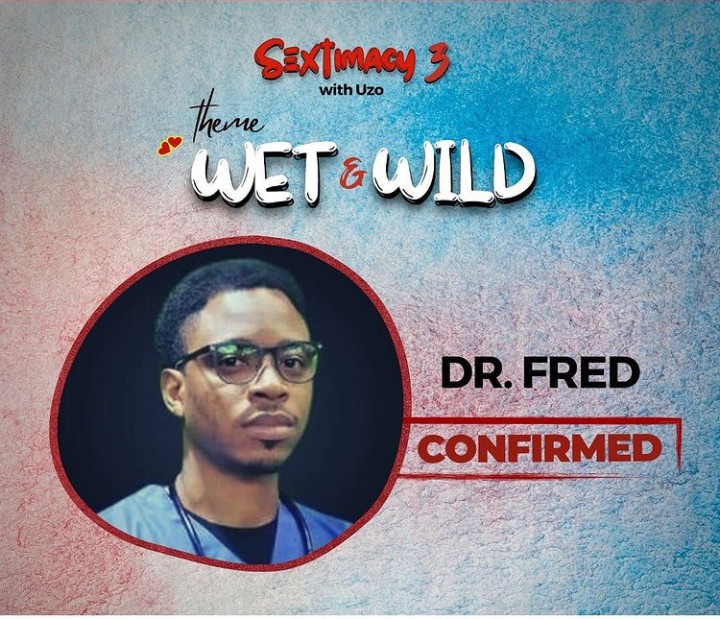 The Family Physician cautioned men to desist from self medication or abuse of sex enhancing drugs (Viagra )especially with persons with unhealthy liver, kidneys or heart. Adding that some diabetic and high blood pressure drugs may affect sexual performance.
Fred advised men to avoid these activities like sedentary lifestyle, long distance driving , lack of sleep , chronic stress and exercise which could affect sex drive and low stamina. Others were to avoid excessive alcohol , excess sugar, nagging and complains of spouses can cause performance anxiety.
He concluded that a good life means being sensible, if a man is wealthy but can't satisfy his wife sexually, he feels very miserable and unfulfilled.
Mr Olayiwola Abiola , marriage and financial coach, spoke on financial infidelity, he said "Couple should be open and transparent with finances.
He observed that most couples are financially unfaithful to their partners which have resulted to troubled home. A man wants to come back home to a peaceful home and spend quality time with his wife and family not with a deceit.
He listed ways to identify spouses who are financially prudent, financial wasters, financial adventurers and financial nurturers among others.
Another special guest and sex coach, Soul Spice told couples to invest on their sex life and education as they invest on all aspect of their life .She urged them to study the anatomy of their spouse's body, know how to get the best out from different workshops.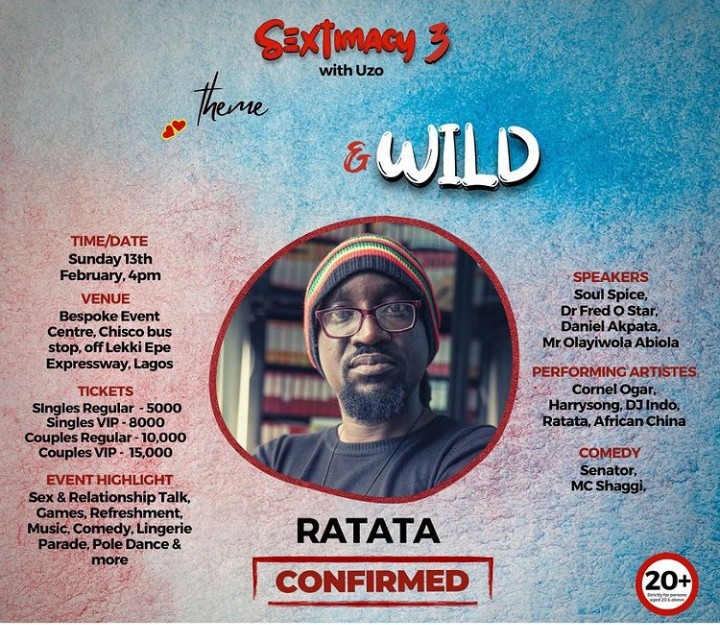 Couples should learn to use different flavored lubricants and sex tools if they wish to. Spice observed that most of the families have boring sex life at home because they are not flexible and innovative. The Sex expert advised couples to explore all areas of their home for exciting sex life.Urged people to leave home, go for vacation in 5 star hotel and enjoy a swelled time with spouse to revamp their sex life, since no distraction from parents, children and work there.
Speaking to one of the participants who appreciated all her programmes she says the programme has been eye opener to us listening to WAZOBIA FM on night radio, Even the widows, single persons living with disability [PLWD] and other vulnerable persons are not left out of the programme"
The highpoint of the event, MC Shaggi, Tuale and Senator were Masters Ceremony, adding comedy and spices to the event. Cornel Ogar , D J lndo thrilled the audience with good music, Ratata did magic on the key board with his music.
There were also activities including speed dating , single girls parade with guys approaching them, comedy, music, freebies and entertainment..