Her name is , Precious inioluwa Olabanjo, an SS2 student of Model secondary school, Alabaka, Akura, ondo state. She came to Eko Nafest to represent her school and state in the essay competition, themed " Culture and peaceful coexistence" but ended up crying!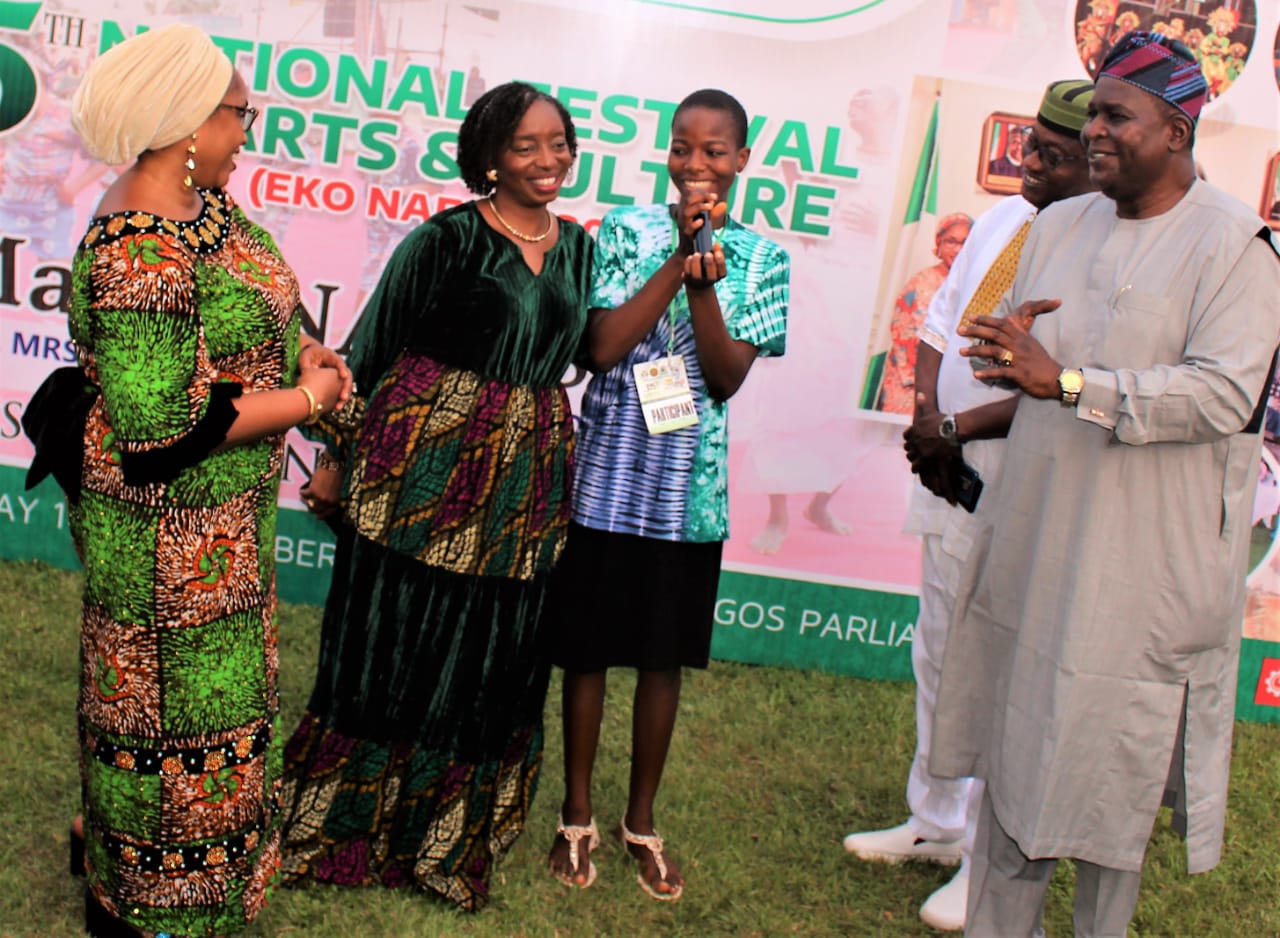 Caught by the eagle eye of Osa Amadi ( ( PHD), the ace Arts and Culture editor of vanguard newspapers, little precious sobbed her way to national recognition and reception as Amadi, pulled out a stunning human interest story out of her case, which caught the attention of ebullient and humane Director General of National Council for Arts and Culture, Otunba Segun Runsewe.

Wait for this! PRECIOUS came to write an essay, determined that she must contribute to how Nigerian culture will drive our unity and love each other but no way, the rule of participation is one state, a candidate, not two nor three. She was caught off guard and consequently gave in to emotions and sobbed.
The pain of being left out the competition tore her young heart deeply, which also caught Runsewe unawares, and he must have cried from the inside like a father. He cannot bend rules which he enthroned as the chief driver of Nafest and as a journalist, himself, thought of another way to make amends.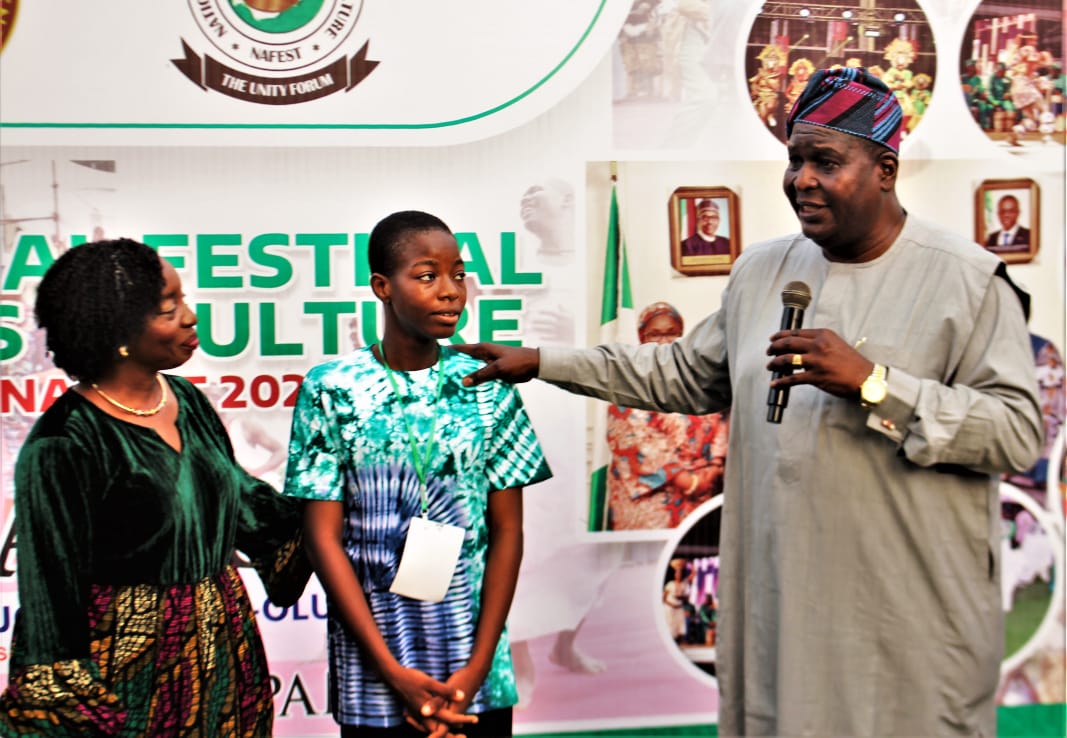 As a caring father, Runsewe took Precious case to Mama Nafest, Mrs ibijoke sanwo-0lu, who played host to children from the 36 states of the federation and FCT.
Narrating Precious story, which touched the heart of everyone present, including the first lady of lagos state, Otunba Segun Runsewe revealed his deep love for Nigerian children whom he believes must be encouraged and supported to be ambassadors of Nigerian cultural tomorrow.

Mrs sanwo-0lu, was gracious to little precious and indeed to all the children present whom she gifted not only ice cream and the best of Nigerian cuisine, she gave each of them, computer lap tops and other academic materials to help them to surf the world of information.
Precious inioluwa Olabanjo gave a vote of thanks and many wept.
" Mummy, I must thank you for the honour done to me today and other children here. Mummy, you restored my hope and I also wish to thank our daddy, Otunba Segun Runsewe and all those who made it possible for me and others to be here. Thank you mummy, I love you!.
No doubt, little precious case may remind us that Weeping over our individual and national issues may " Endure for a night but joy cometh in the morning" Psalm 30 v5. This is one of best narratives of how Nigerian children love our culture, history and tradition.