Police have referred to the shooter who killed three 9-year-old students and three adults at a private Christian elementary school in Nashville Monday as the "female shooter" and at the press conference added that Hale was transgender.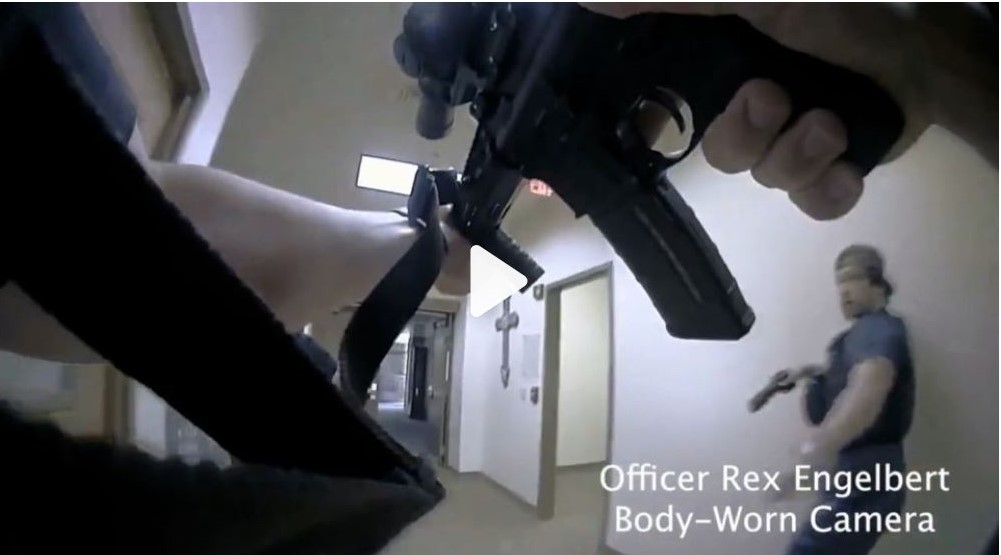 Police identified the shooter as Audrey Hale, a 28-year-old former student at the school, and called the attack targeted. Hale was shot and killed by police during the attack, which was the deadliest school shooting in nearly a year.
Hale, armed with three firearms, entered the Covenant School by shooting through a side door, Metro Nashville Police Chief John Drake said at a news conference.
Police believe Hale obtained at least two of the weapons legally, Drake said. Three weapons – an AR-style rifle, an AR-style pistol and a handgun – were found.
Authorities say the attack unfolded over about 14 minutes. The first call about the shooting came in at 10:13 a.m. and the shooter was dead at 10:27 a.m., police spokesperson Don Aaron said. As a private school operated by a church, there was no school resource officer assigned by the city to guard the school, he said.
Hale fired multiple shots on the first and second floors of the school, police said. A five-member team of police officers heard the gunfire, went to the second floor and fatally shot the suspect, Aaron said.
The 28-year-old who killed three children and three adults at a private Christian school in Nashville was under care for an emotional disorder and had legally bought seven firearms that were hidden at home, Metro Nashville Police Chief John Drake said Tuesday.
The parents of the shooter, Audrey Hale, spoke to police and said they knew Hale had bought and sold one weapon and believed that was the extent of it.
"The parents felt (Hale) should not own weapons," the chief said.
On Monday morning, Hale left home with a red bag, and the parents asked what was inside but were dismissed, Drake said.
Three of the weapons were used in the attack Monday. The seven weapons were purchased between October 20, 2020 and June 6, 2022, police spokesman Don Aaron said.