By Cleopatra Eki
Bayode Olawunmi-Treasure and  4 Nigerian readers have broken the Guinness World Record for Longest Reading Marathon on Tuesday 7pm. The new record  is 480 hours 29 days which  surpasses last record 15 days 365 hours .The team were Maryam Abba Sadu and Zainab Wakil Mohammed  both from Borno State, Doubra Yeri from Bayelsa State, Preciouslight Ukachi from Imo State and Treasure-Olawunmi Bayode from Ogun State. They  joined  the pioneer and founder Read 2 build Afrika foundation.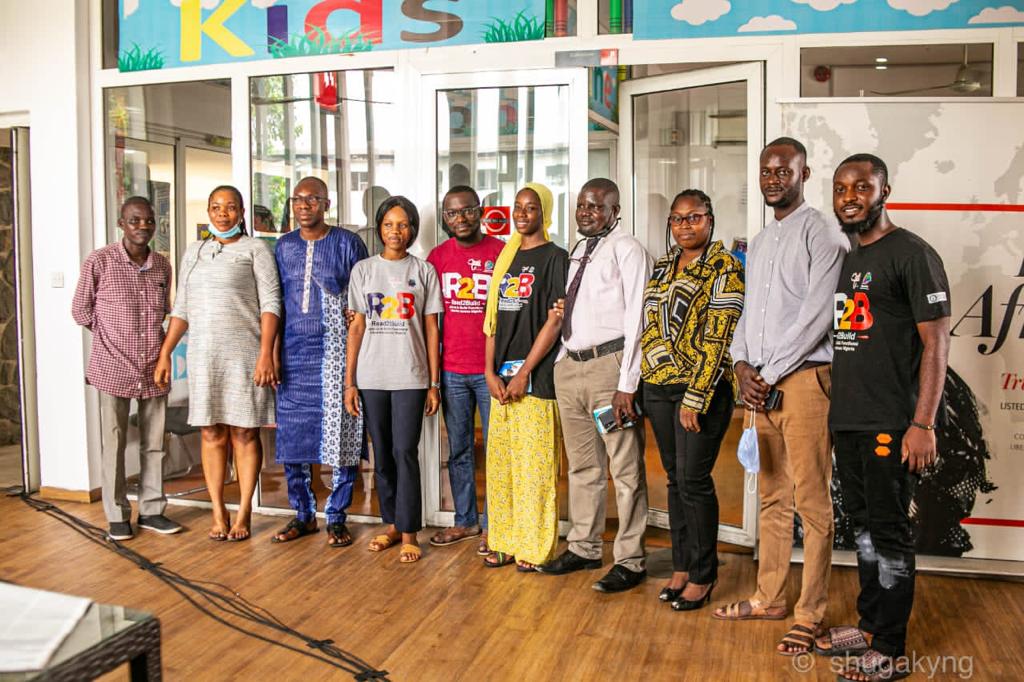 Bayode Olawunmi-Treasure in  2021 drove the courses and built Libraries in communities to promote  reading culture in Nigeria. These individuals drawn from different geo-political regions in the country  attempt to read for 480 hours in the "Longest Marathon Read Aloud By A-Team" category.
This is in a bid to convincingly eclipse the current record of 365 hours and 39 seconds set in the Dominican Republic which has stood since July 2001 The contest with support from Lagos State government ran  for 20 days from Wednesday, 1st December, 2021, to Monday, 20th December, 2021, at the Herbert Macaulay Library at Yaba, Lagos State.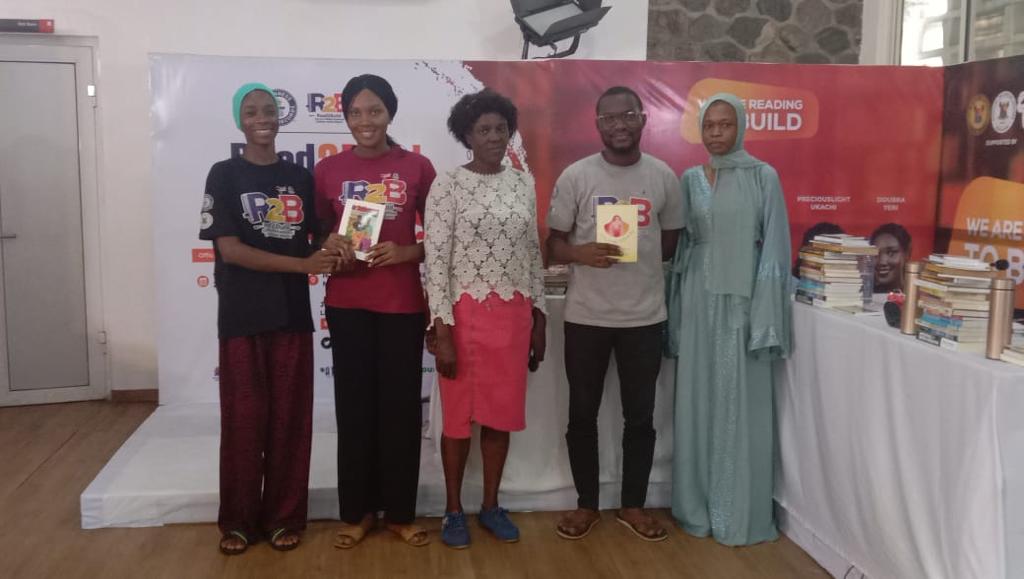 The event was live-streamed from inception till the end of the contest for both local and global viewers.The event attracted authors, writers , stakeholders , government officials readers, students , people from all walks of life who adhered to COVID-19 protocols .
The contest helped to promote reading culture, African writers, good contents, huge sales, broaden the people's horizon in learning our different cultures among other benefitsThe team read hundreds of books , (wide range )from fictions, non fictions books, drama, prose and poetry, self-help books, inspirational and motivational books.
Among the books read were *"My Stubborness Ends Today and Teach Me Wisdom by Ben Okochi, lgho goes to farm by Anote Ajeluoruo and The Three Wives " and host of others.* Recalled, Bayode Olawunmi-Treasures has tried many years ago to make reading culture more appealing, particularly to the younger generation.
As a result, in 2018, he decided to try the Guinness World Record for "The Longest Reading Marathon."In 2018, he pulled off an attempt at the Guinness World Record for "The Longest Reading Marathon". In his way was the record set by Nepal's Deepak Sharma's – 113 hours, 15 minutes. He beat it, however, by reading aloud non-stop for over 120 hours, spanning five days.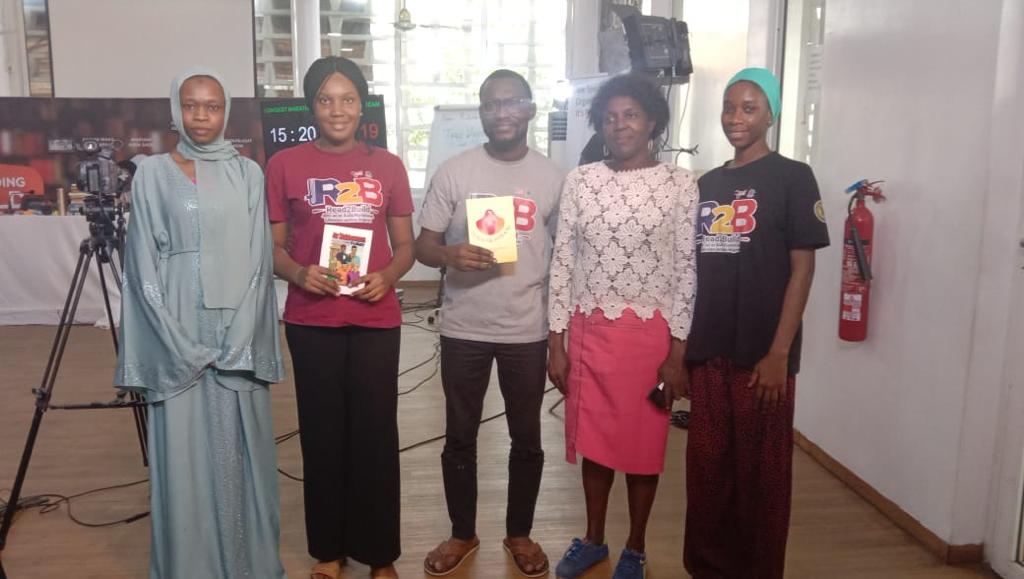 His astounding effort inspired millions of others, and there was an increase in public readings, book clubs, and literacy-related activities as a result."The major goal for me isn't so much breaking the Guinness records; it is to make reading great again," Bayode says of his ambitious quest. "I could have chosen to dance or sing my way into the record books but I chose this path so that when people ask what I did to break the record, it would be said that I did so through reading."
After engaging with stakeholders during the pandemic, he discovered one of the issues preventing people from reading, particularly children and young adults, in 2021: the lack of public libraries within walking distances.This reaction eventually prompted him to hold a second try for a Guinness World Record. This time, the process include five Nigerians.
They are Maryam Abba Sadu and Zainab Wakil Mohammed from Borno State, Speaking to Maryam Abba Sadu University of Maiduguri Public Administration undergraduate and Zainab Wakil Mohammed a mass communications graduate and a teacher in an orphanage home from Borno State, they both agreed to promote the girl-child education and promote reading culture in their environment and also promised to discourage early child marriages.
Novona University Micro Biology graduate and Health worker, Doubra Yeri from Bayelsa State, said the contest has exposed her to platforms and opportunities and spark the Arts inclination in me, since "l am a science oriented person." According to her, the contest made her appreciate the African writers who are humorous, descriptive in writing, projecting African names, settings and telling our Nigeria stories ourselves.
She promised to write a book and help to empower youths in her community with reading culture and with other opportunities. The other contestant, Preciouslight Ukachi from Imo State was reading at the contest during the interview. Bayode Olawunmi-Treasure disclosed that Read2Build foundation, a non-profit organization is owned by Bayode and operated in collaboration with the Lagos State Government.
The foundation welcomes donations and crowd funding from well-meaning individuals, organizations, and the government, which will be utilized to construct additional well-equipped public libraries across Nigeria, particularly in rural regions where such facilities are missing.
According to him, Read2Build thinks that a library should be within walking distance of a reader's home. This explains their intention to raise five hundred million naira (N500,000,000) for the first phase of this initiative, which aims to create 20 functioning libraries in places where they are most needed, beginning with the needy.
He added that "There would be a Legacy Wall in each of the libraries where the names of individuals who gave to this cause and volunteered for this event would be put down and honoured for posterity.'Bayode Olawunmi-Treasure, the Chief Executive Officer of I Read Afrika Foundation, said the 2021 edition of the contest is aimed at spurring reading culture in children through building functional libraries across the federation.He said the availability of functional libraries across the 36 states of the nation and the Federal Capital Territory goes a long way in encouraging the youths and children generally to read.

"Libraries are social spaces that are very important to every community, where children, youths and adults can go into, in order to add value to their lives, for self-development and nation-building."It is a place that should be made available and accessible to everyone without having to commute too far away from their location."
I believe a library should be within walking distance to a reader's residence.These libraries will engage the youth in troubled communities, reducing vices, insecurity, banditary and crimes . He added that libraries would engage them on various activities such as mentorship and networking, vocational skills, computer training, public reading and speaking to empower the youth there. He advised parents to invest on books for their children and wards not toys.