Youths in Nigeria have been urged to take advantage of their permanent voters card (PVC) by ensuring that they vote only candidates of their choice during the 2023 Elections. Dr. Joel Obikoru, President of the Youth wing, Pentecostal Fellowship Eti-Osa province Lagos was speaking at a Music Concert which came up over the weekend at Ajah Lagos.
Speaking to AV1 News at the event organized by the PFN Youth wing Eti-osa province, he called for calm and tolerance amongst religious and ethnic groups emphasizing on the role of the Nigerian youth in the growth and development.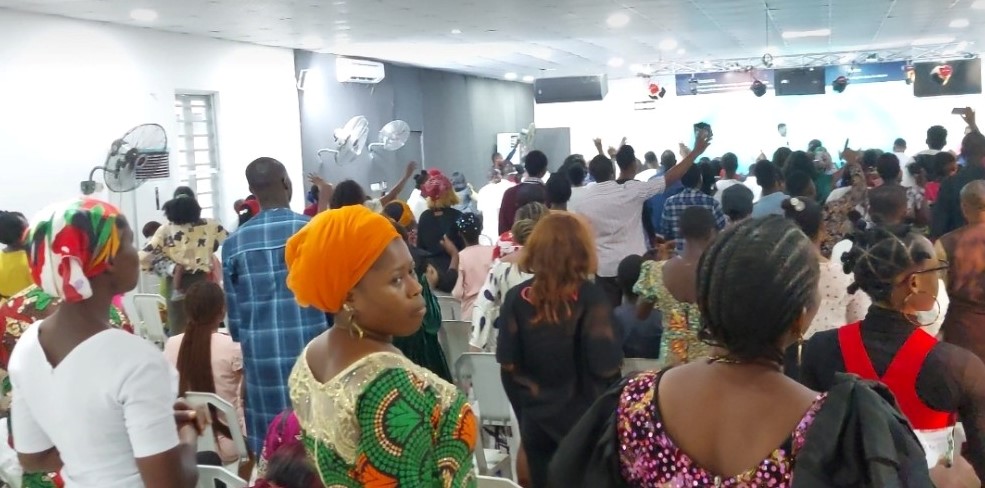 While referring to the 'Japa syndrome', the current trend of Nigerians leaving the country in search of greener pastures overseas, Obikoru said every nation has its own peculiar challenges and ass such leaving Nigeria in presumption that life is better abroad may not be right as the grass is not always greener on the other side.
''Like some of us will always say, there is no deliverance abroad. Even Nigeria may be safer for all you may know. My advice to every youth is to embrace Christ. In Jesus there is peace, you cant find peace in any man or a particular nation. No good thing comes from abroad but from above. We have to stay here and work it out together.
''2023 is election year, your PVC is your weapon. If you don't have it, you are speaking grammar, you are just on your own. We have to change our nation. The truth of the matter is anywhere you are running to somebody made it happen.
He also urged the clergy to encourage the members and followers to vote for the candidate of their choice by ensuring they participate in the coming elections.
Other Guests at the event also called on youths in the Country to take decisions with the future in mind rather than take decisions that provide short term satisfaction through gifts and offers that imply selling their birthrights Esau did when he sold his birthright to Jacob for a meal.
They emphasized the use of their permanent voter's card (PVC) as their right means to bring about the much needed change required to move the nation forward.
A young and upcoming Gospel Artist Juanita Selepiri spoke on the need for Nigerians to look beyond the letters in the National Anthem by looking deeply into the words itself as speaks of a great nation and as well the patriotism of its Heroes in the past. She took it a step further by singing the National Anthem in a most sonorous note with teary eyes evoking compelling emotions.