Nigeria's under 18 women's handball team made a triumphant return to the 19th Africa Women's Youth Handball Championship by securing a resounding 28-18 victory against Algeria on a thrilling Saturday in Monastir, Tunisia.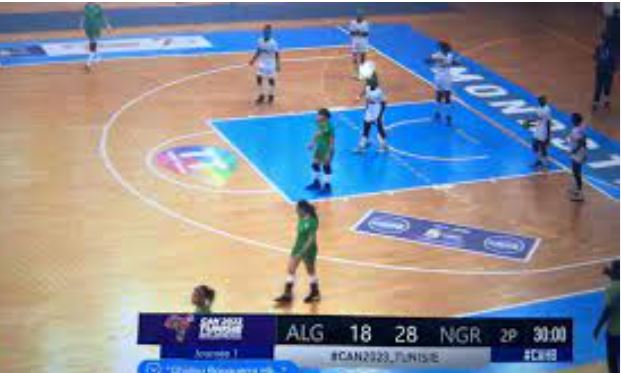 The team, under the guidance of Coach Shittu Adewunmi Agboola, had been absent from the competition for 23 years, making their comeback all the more significant. In a closely contested first half, both teams displayed remarkable skill and determination, resulting in an exciting 10-10 deadlock as the halftime whistle blew.
Coach Agboola, quick to spot areas of improvement, decided to make tactical adjustments during the break to address unnecessary turnovers. These changes saw the Nigerian team utilizing the wings more effectively in the second half, with Taiwo Babatunde playing a pivotal role. The adjustment paid off handsomely as Nigeria dominated the North African opponents, winning the second half 18-8 and ultimately clinching the match with a commanding scoreline of 28-18.
Taiwo Babatunde's exceptional performance did not go unnoticed, as she was awarded the Most Valuable Player (MVP) of the match, a testament to her crucial contributions to Nigeria's victory.
This triumphant start to the championship has set a positive tone for Nigeria's campaign in the tournament, and the team is now poised to face their upcoming challenges with renewed confidence and determination.
The Africa Women's Youth Handball Championship is a showcase of young talent from across the continent, and Nigeria's remarkable return to the competition has already garnered attention and excitement among fans and supporters.
As the tournament progresses, all eyes will be on the Nigerian team as they strive to make a lasting impact and potentially secure the championship title after their impressive opening victory against Algeria.