Tewa Onasanya is the Founder and CEO of Exquisite Magazine Services Ltd, publishers of Exquisite Magazine a Fashion, Beauty and Lifestyle Magazine for women. She holds a BSc in Pharmacology from the University of Portsmouth, UK and a certificate in Fashion and Journalism from the College of Media and Publishing, UK.
As a Pharmacologist Tewa worked with various Pharmaceutical industries including SmithKline Beechams now GSK, Roche, Organon in the Netherlands, Arzo Nobel in Germany to name a few. After almost 10 years in the Pharmaceutical industry as a Clinical Data Manager working on research data for medicines. She decided to pursue her passion in her fashion, beauty and lifestyle magazine, Exquisite which she started whilst still working.
In 2009, exquisite magazine started an only female awards ceremony called the exquisite ladies of the year (ELOY) awards. The ELOY awards is aimed at celebrating women of excellence in different fields, empowering, motivating and inspiring others and it holds every last Sunday in November.
AV1 News Reporter Vivian Akinyosoye met Tewa at the just concluded Eloys Foundation Awards 2022 which came up recently in November. This year's awards
We bring you highlights of their chat in this brief interview.
AV1:      Tell us about Eloy Foundation
Tewa: Eloy Foundation Awards is about celebrating women and sustaining women empowerment. Out theme vision is to sustain women empowerment not just by paying lip service but actually taking action. So how do we do this? We do this by providing entrepreneurial training for women, especially women in MSMEs, we give them access to Mentors, Networking opportunities like this one, and we also give them information about affordable loans and grants as well.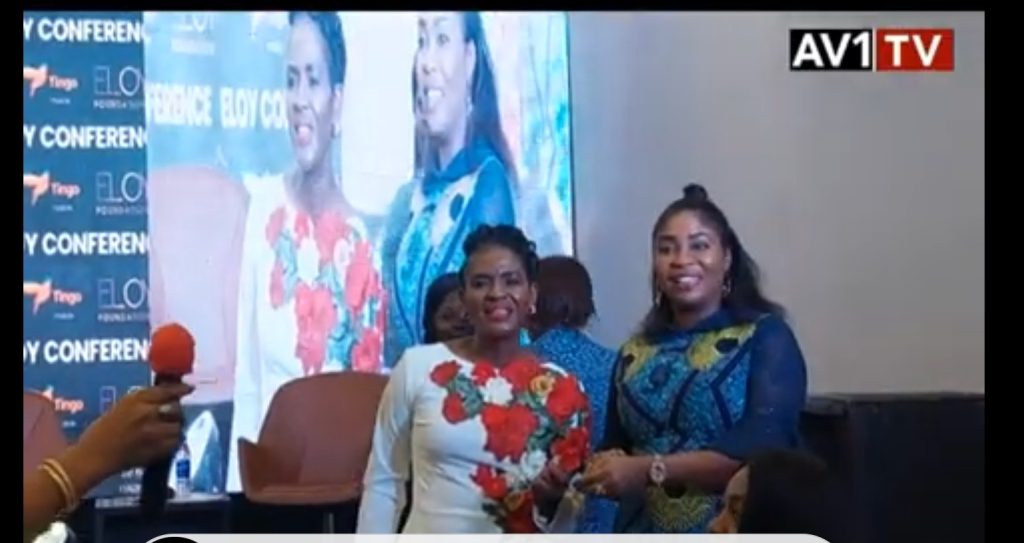 AV1: How long has the Eloy Foundation been doing this? 
Tewa: This has been ongoing for fourteen years, this is our fourteenth year. And every year we have been consistently celebrating women of excellence in different fields. And here we are today.
AV1: You are the founder of this great vision, what inspired you in this direction?
Tewa: The Eloy started as just an award ceremony in 2009. And the reason it started was because there were so many Award ceremonies celebration men, and not women. And we were thinking to ourselves that 'are we trying to say there aren't that many women at the top? That other women would want to be like or aspire to be like? And being the founder of Exquisite Magazine, a magazine that celebrates women, we thought who better to celebrate women than a magazine that is focused on women. So that is how we started. But over the years, you know when you start growing, you start evolving into different things. So we evolved into a foundation that not only celebrates women with the awards and the conference, but also sustains women empowerment by providing actionable information that will help them thrive in their businesses.

AV1: Now for a vision that has lasted well over fourteen years, what are the challenges encountered on the way?
Tewa: So many challenges we went through. I won't even challenges of money, because everybody talks about funds and that is usually there. A major challenge is looking for women to appreciate. Because it takes a lot of research to look for women and what sectors they are excelling in, because our aim is not to recycle people, our aim is not to keep mentioning the same people, the usual celebrities, and the usual professionals. Our aim is to bring out those who are hiding somewhere that even girls and women can aspire to be like.
AV1: The name ELOY, what does it mean.
Tewa: Exquisite is the magazine, so it is 'Exquisite Ladies of the year'. So right now is the conference, and in the evening the Award ceremony comes up. And we are giving away twenty –three Awards tonight.
AV1: Are there any grants?
Tewa: Yes, grants are being awarded to the Eloy sustainable empowerment program. And we are doing a graduation ceremony for them as well.
AV1: Tell us a bit about that.
Tewa: The Eloy does something we call sustainable empowerment program where put women into a cohort, and we train them for three months, they have access to mentors for three years, networking opportunities, information about affordable loans and also, some of them get a grant at the end of the day. We also make sure that they have three business goals that they must also achieve. This year's cohort has really interesting. We have some people that have met all three goals and some that have met only been able to meet two of their goals. It's really inspiring.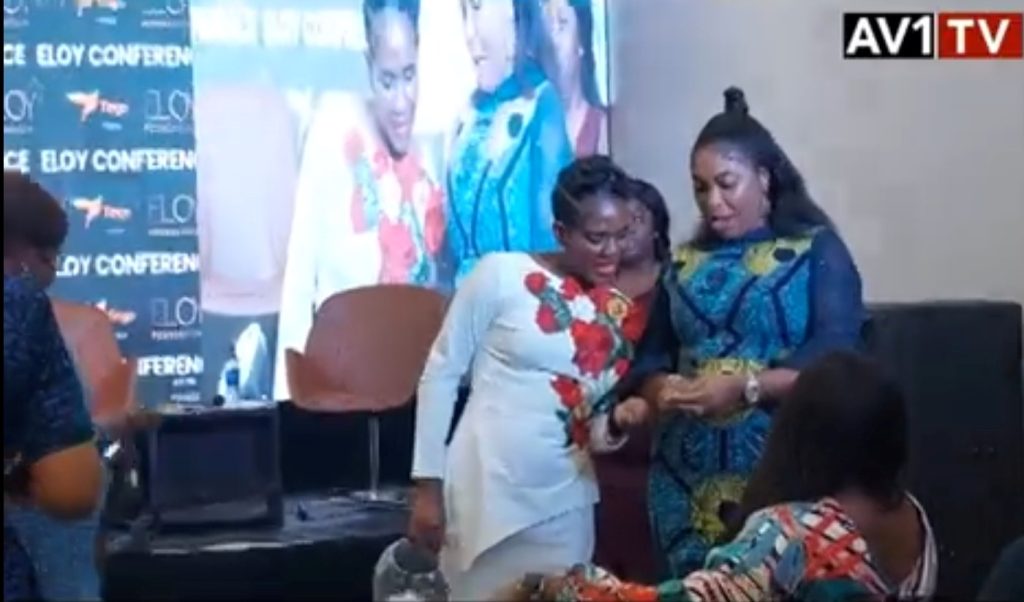 AV1: Can you give us a highlight of the categories of women who will be receiving the awards this year.
Tewa: This year, we have given away, the Intimacy coach Award, we have the social media Expert, we have innovative fashion designer, he for she Award, we always give away 'he for she' award, that's a man who advocates for women. We are also giving an award for music, we are giving movies, we are giving social Entrepreneur, we are giving Entrepreneur, we are giving young Entrepreneur Award and a lot more.
AV1: How do you find them?
Tewa: Research. That's why it's hard, that's part of the challenge. We do research and look for women who are excelling in the different fields, so we bring them all together and celebrate them.
AV1: And all of this has come from one idea, the Exquisite Magazine.
Tewa: Exquisite Magazine is a fashion, wellness and lifestyle magazine for the unlimited confident woman. Our aim is to inspire confidence in women.
AV1: So its all about one concept giving birth to another.
Tewa: Yes, we are actually twenty years old this year. We are growing, we are becoming better, we are evolving. You know we are human beings, so we are meant to be be-i-n-g.
AV1: At the end of the day, all of this is meant to impact positively on the economy
Tewa: O yes, massive impact on women to do better and to know they can do better.