In the wake of the tragic elevator accident that occurred on August 1st, 2023, at the House Officer's residence of the General Hospital, Odan, Lagos, the Lagos State Government has taken immediate action to investigate the incident, provide support to the victim's family, and implement measures to prevent similar accidents in the future.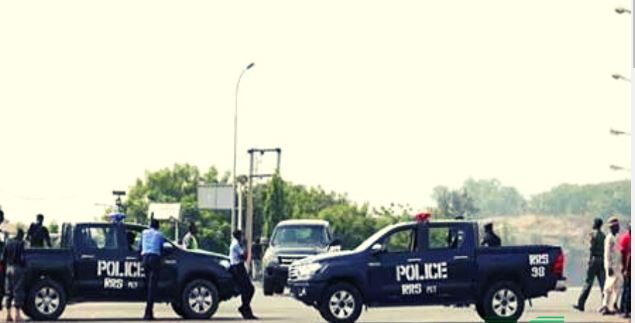 In a Statement signed by the Permanent Secretary, Ministry of Information and Strategy Olumide Sogunle, the government reassured residents in the state of its commitment to providing functional and secure accommodation for healthcare workers and improving safety measures in public offices to prevent tragedies of any sort.
According to the Statement, the Lagos State Government in response to the incident, swiftly set up a panel to investigate the likely causes of the elevator accident, identify possible culpable parties, and propose preventive measures. The Panel comprised of representatives from the Medical Guild and House Officers, has concluded its deliberations and submitted its report.
The incident according to the panel's findings, occurred at approximately 6.50 pm. The impact of the accident damaged the elevator doors, requiring the trapped house officer to be forcefully rescued. Despite the immediate resuscitation efforts by a medical team led by a highly experienced consultant orthopedic and trauma surgeon, Dr. Diaso passed away at 8.59 pm.
The Statement further read:
Based on our initial findings the Lagos State Government has taken the following actions:
◦ We have sacked and blacklisted the facility Managers
◦ The GM of Lagos State Infrastructure and Asset Management Agency is to immediately proceed on suspension
◦ The operations and line of reporting of the facility managers have been restructured to involve the hospital management directly
◦ We have handed the installation and maintenance contractors to the police for further investigation and likely prosecution, if they are found culpable. The police will also investigate anyone else that might have been found to be negligent
◦ Engineers are working to unravel why all the safety devices of the elevator failed at the same time
◦ All our staff are fully insured, we have informed our life insurance providers about this incident.
◦ The Lagos Safety Commission has been directed to immediately carry out an audit of all elevators in public offices. This is besides the usual safety arrangements that have always existed.
The Lagos State Government expressed deep condolences to Dr. Vwaere Diaso's family and colleagues, recognizing the irreplaceable loss. They assured the public that the investigation would be transparent and comprehensive, holding any negligent parties accountable for their actions.