The Institute of Directors Nigeria (IoD Nigeria), renowned for its commitment to corporate governance and ethical professional standards, has announced the election of Alhaji Tijjani Mohammed Borodo, LLM, F.IoD, as the President and Chairman of its Governing Council. Alhaji Borodo will assume leadership of the institute for the next two years, succeeding Dr. Mrs. Ije Jidenma, F.IoD, who served the institute admirably in the same capacity.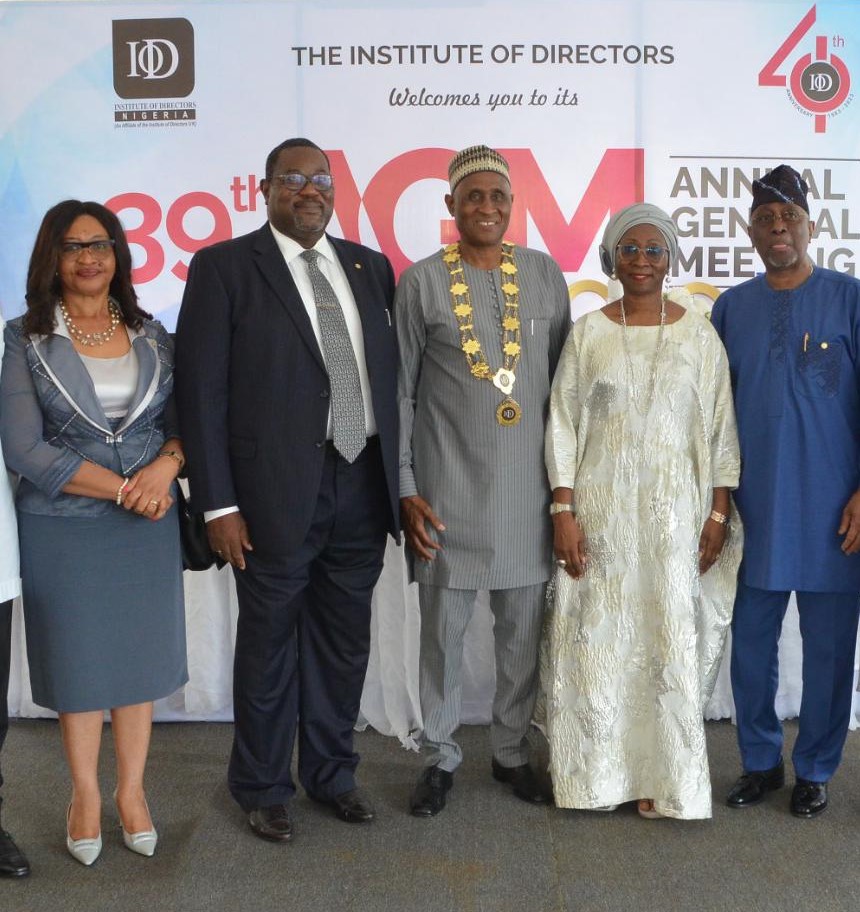 Mr. Dele Alimi, the Director General/Chief Executive Officer of IoD Nigeria, stated, "Alhaji Borodo was elected as President during the Institute's 39th Annual General Meeting held on Thursday, June 22, 2023, at the IoD Secretariat in Ikoyi, Lagos."
He further highlighted Alhaji Borodo's credentials, describing him as a distinguished lawyer, Fellow of the Institute of Directors Nigeria, and the pioneer Company Secretary of FBN Holdings Plc. Alhaji Borodo has previously served the institute in various roles, including First Vice President, Second Vice President, Chairman of the Finance & General-Purpose Committee, Chairman of the Membership and Branch Development Committee, and Honorary Legal Adviser.
Mr. Alimi continued, "We are delighted to welcome Alhaji Tijjani Borodo, F.IoD, as the President of IoD Nigeria. As a former office holder and Council Member of the Institute, he has consistently demonstrated his extensive knowledge and experience, providing inspirational leadership and guidance for the institute's success.
His election as President will further strengthen the institute's position as the foremost advocate for corporate governance and promoter of ethical standards."
Alhaji Tijjani Borodo, F.IoD, is the Founder and Principal Partner of Tijjani M. Borodo & Associates Law Firm, as well as an accomplished and reputable board executive. He is a member of the Nigerian Bar Association, the International Bar Association (IBA), and an alumnus of both Ahmadu Bello University in Zaria and the University of Essex in the United Kingdom. Additionally, he serves as an Independent Non-Executive Director at Cowry Asset Management Limited, Signature Bank Limited, and Sanlam Life Insurance Nigeria Limited.
The election of Alhaji Tijjani Borodo as the President and Chairman of IoD Nigeria marks a significant milestone in the institute's continued commitment to promoting good governance practices and upholding ethical standards within the Nigerian business landscape.
About IoD Nigeria
The Institute of Directors Nigeria (IoD) is the premier corporate governance Institute and a leading promoter of ethical professional standards in Nigeria. The Institute was founded in 1983, and obtained an affiliate status in 1997 from IoD UK with full autonomy to operate in Nigeria.  The IoD Nigeria promotes professionalism through continuous education, information sharing sessions and networking programs. The Institute has numerous registered members, and is well known for its Annual Directors' Conference. For more information, visit: www.iodnigeria.org