The Nigerian equities market posted another positive performance in the week, as activities seem to be normalizing post-lockdown.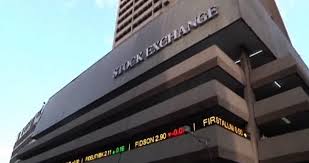 It was a brief trading week as the Federal Government of Nigeria declared Monday 25th and Tuesday 26th May 2020 as Public Holidays to mark the end of holy month of Ramadan and commemorate the Eid al-Fitr celebrations.

However, Investors recorded a total turnover of 1.255 billion shares worth N13.501 billion in 20,554 transactions during the week in contrast to a total of 1.718 billion shares valued at N18.849 billion that exchanged the previous week in 26,367 deals.
The Financial Services industry (measured by volume) led the activity chart with 953.356 million shares valued at N8.236 billion traded in 10,931 deals; thus contributing 75.94% and 61.00% to the total equity turnover volume and value respectively.
While the Industrial Goods industry followed with 64.245 million shares worth N1.785 billion in 2,000 deals. 
The All Share Index recorded a gain of 0.3% w/w to bring the YTD return to -5.9%, and index level to 25,267.82 points.
Analysing performances by sector, the Consumer Goods (+3.0%) sector led the gainers, followed by the Banking (+2.4%) and Insurance (+0.6%) sectors.
On the other hand, the Oil & Gas (-1.0%) and Industrial Goods (-1.8%) sectors recorded the weakest performance.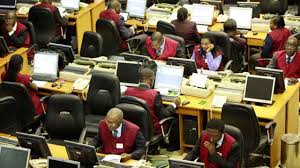 Last week, the National Bureau of Statistics reported that Nigeria's economic activities grew at a slower pace when compared to the prior quarter.
Specifically, GDP grew by 1.87% y/y (Q4-19: +2.55% y/y), mostly on the account of a slower pace of growth in the oil and non-oil sectors.
The growth outturn outperformed Analysts estimate of 0.74% y/y by 113bps. As the oil sector, an 11.0% y/y growth in crude oil production to 2.07mb/d, cascaded into a 5.06% y/y growth in oil GDP (previously: 6.36% y/y).
Meanwhile, despite the resilient agriculture (+2.20 y/y) and construction (+1.69%) sectors, slower pace of growth in the service (+1.57% y/y) and manufacturing (+0.43% y/y) sectors weighed markedly on the non-oil sector (+1.55% y/y; vs. +2.26% y/y previously).
For the next few quarters, it is expected that the impact of COVID-19 induced economic lockdown will reflect markedly on output growth. The Q2-20 GDP to is also expected to contract by 2.30% y/y, mostly driven by the oil sector, which is expected to contract on lower production.