The Society for Orphans Welfare (SOW) on Sunday said no fewer than 1,000 orphans and vulnerable children had benefited from its projects over the years.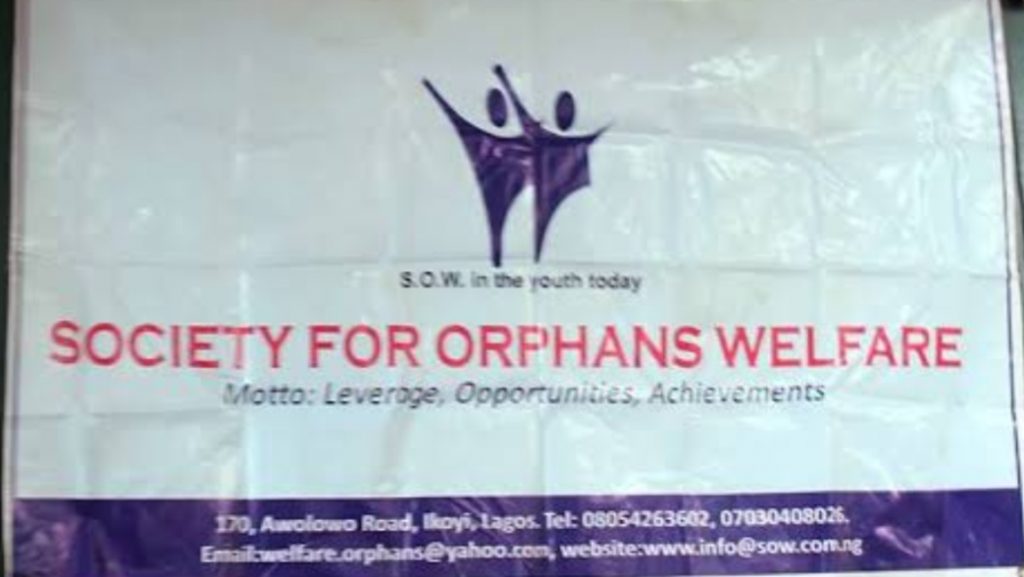 Mrs Abibat Olatunji, founder of SOW disclosed this while speaking with the News Agency of Nigeria (NAN) in Lagos.She said that the beneficiaries enjoyed its scholarship schemes, career and mentorship programmes as well as received free educational materials.
According to her, this was in the duration of 13 years, since the non-governmental organisation was established.
She said the welfare project was targeted at alleviating the suffering of the household caring for such orphans or vulnerable children by providing food stuffs, clothing and educational materials."
We have touched the lives of over 1,000 orphans and vulnerable children." We pay school fees for some of the orphans and indigent students that are on our scholarship scheme."One of them is already in Bayero University, Kano, others just finished secondary school while some are still in secondary and primary schools." We provide uniforms and stationeries for pupils in public primary schools through our yearly back to school programme."
We engage the children in career mentorship, too," she said.Olatunji said the major challenge the NGO was confronted with was that of lack of funds and support from corporate organisations.
She noted that the NGO would have done better than assisting only 1000 orphans if it had access to sponsorships and partnerships.She however called on corporate organisations and philanthropists to assist in executing their projects for the vulnerables."
We need financial and Infrastructural support, financial support to pay school fees of more orphans and vulnerable children, buy uniforms and educational materials." We used to have a few sponsors but since the outbreak of COVID-19 pandemic, we have not received any," she said. (NAN)