In a bid to enhance the efficiency and effectiveness of his administration, Lagos State Governor, Mr. Babajide Sanwo-Olu, has announced a significant cabinet reshuffle, including the redeployment of key officials within his government. This reshuffle takes immediate effect, as revealed in a statement signed by the Head of Service, Mr. Hakeem Muri-Okunola.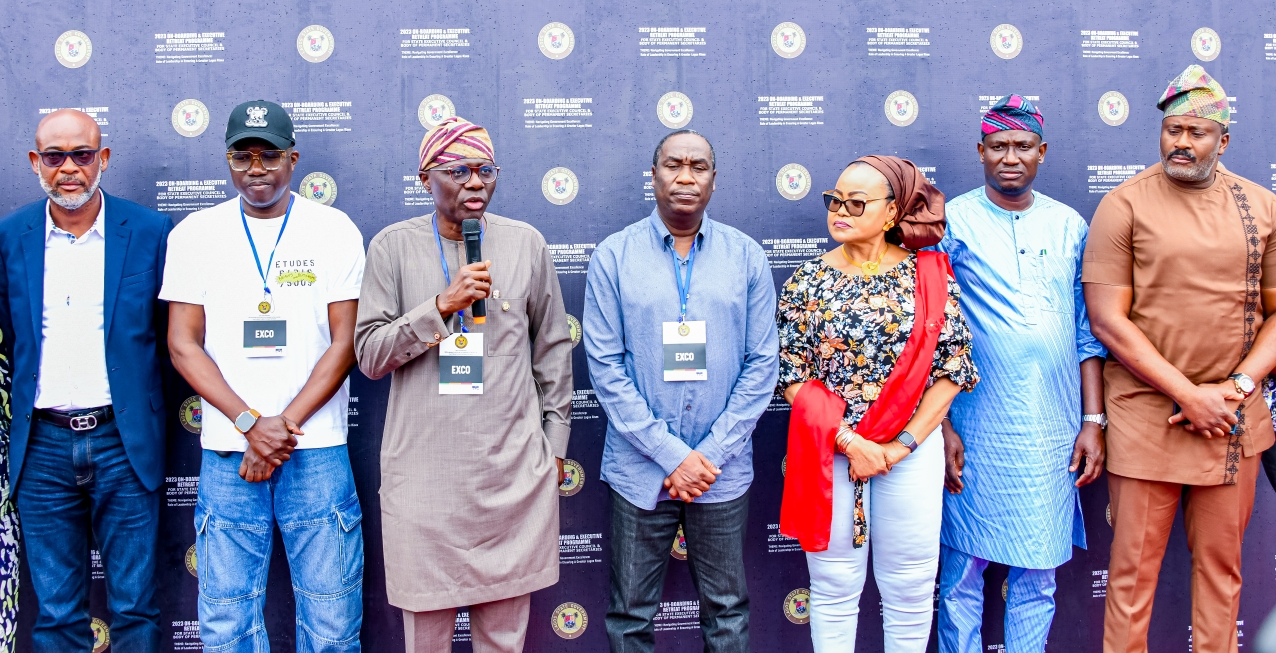 Among the notable changes is the redeployment of Dr. Oreoluwa Finnih Awokoya from the Ministry of Health to the Office of the Sustainable Development Goals (SDGs) as a Special Adviser. This move underscores the government's commitment to achieving sustainable development targets and improving the overall well-being of Lagos State residents.
Furthermore, Engr. Abiola Olowu has been redeployed from the Ministry of Commerce, Cooperatives, Trade, and Investment to the Ministry of Energy and Mineral Resources, where he will serve as a Special Adviser in the Office of Mineral Resources. This shift aligns with the government's efforts to bolster the energy sector and maximize the state's mineral resources.
Additionally, the Special Adviser, Office of Works, has been relocated under the Office of the Deputy Governor, streamlining responsibilities and ensuring efficient project management and execution.
The reshuffle coincided with the swearing-in ceremony of 37 Commissioners and Special Advisers, who will serve as members of the State Executive Council. The cabinet comprises 23 commissioners and 14 Special Advisers, each assigned to specific portfolios aimed at addressing various aspects of governance and public service.
The newly sworn-in Commissioners and their respective portfolios are as follows:
Lawal Pedro, SAN (Justice and Attorney-General)
Bolaji Dada (Women Affairs and Poverty Alleviation)
Akin Abayomi (Health)
Tokunbo Wahab (Environment and Water Resources)
Moruf Akinderu Fatai (Housing)
Gbenga Omotoso (Information and Strategy)
Ibrahim Layode (Home Affairs)
Mobolaji Ogunlende (Youths and Social Development)
Dayo Alebiosu-Bush (Waterfront Infrastructure Development)
Abisola Olusanya (Agriculture)
Gbenga Oyerinde (Special Duties and Inter-Governmental Relations)
Toke Benson-Awoyinka (Tourism, Arts, and Culture)
Osiyemi Oluwaseun (Transportation)
Tunbosun Alake (Innovation, Science, and Technology)
Mr. Afolabi Ayantayo (Establishment and Training)
Kayode Bolaji Roberts (Local Government, Chieftaincy Affairs, and Rural Development)
Mosopefoluwa George (Economic Planning and Budget)
Olumide Oluyinka (Physical Planning and Urban Development)
Abayomi Samson Oluyomi (Finance)
Folashade Ambrose-Medem (Commerce, Cooperatives, Trade, and Investment)
Jamiu Alli-Balogun (Basic and Secondary Education)
Akinyeri Bankole Ajigbotafe (Wealth Creation and Employment)
Tolani Sule Akibu (Tertiary Education)
The newly appointed Special Advisers and their respective areas of focus are:
Sola Giwa (Transportation)
Rotimi Fashola (Agriculture)
Abiola Olowu (Commerce, Industry, and Investment)
Olajide Babatunde (eGIS and Urban Development)
Idris Aregbe (Tourism, Arts, and Culture)
Abdul Kabir Opeyemi Ogungbo (Taxation and Revenue)
Bola Olumegbon (Central Business Districts)
Olakunle Rotimi-Akodu (Environment)
Afolabi Abiodun Tajudeen (Political, Legislative, and Civic Engagement)
Barakat Odunuga-Bakare (Housing)
Yekini Nurudeen Agbaje (Rural Development)
Iyabode Oyeyemi Ayoola (Internal Audit)
Governor Sanwo-Olu expressed confidence in the abilities of the newly appointed officials and emphasized the importance of their roles in driving the development agenda of Lagos State. He urged them to bring their expertise to bear in delivering on the government's promises to the people.
This cabinet reshuffle and the induction of new officials signal the administration's commitment to ensuring good governance, efficient service delivery, and the realization of its developmental goals for Lagos State.