Lilia Vu triumphed at the Chevron Championship on Sunday, besting American compatriot Angel Yin in a playoff to seal the first major of her career in The Woodlands, Texas.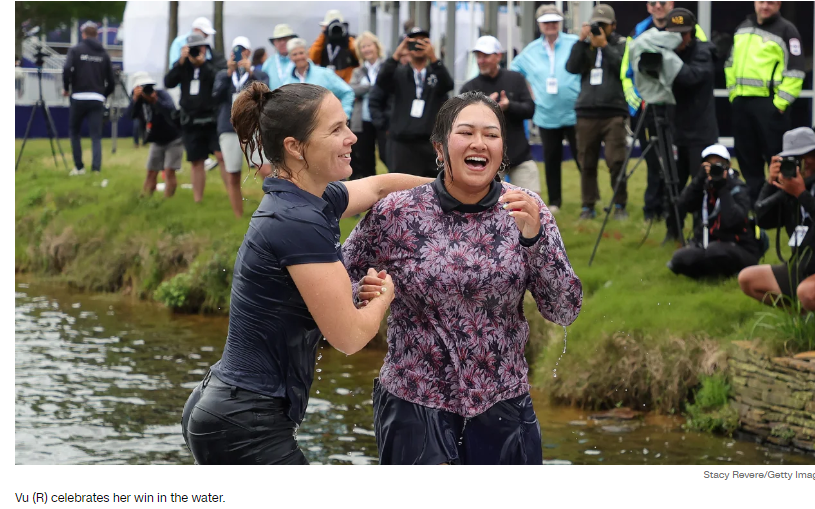 Vu had begun the final round four shots adrift of co-leader Yin but rallied with five birdies – including two to close – to tie the world No. 172 at 10-under and force a playoff. On the first replay of the 18th hole, the 25-year-old curled home a winding birdie putt to clinch victory after Yin's second shot had splashed into the water.
Shortly after, it was Vu's turn to find the water. Leaping into Poppie's Pond had been a long-running tradition for champions at Mission Hills in California, host of the major from its inception until its relocation to Carlton Woods for 2023.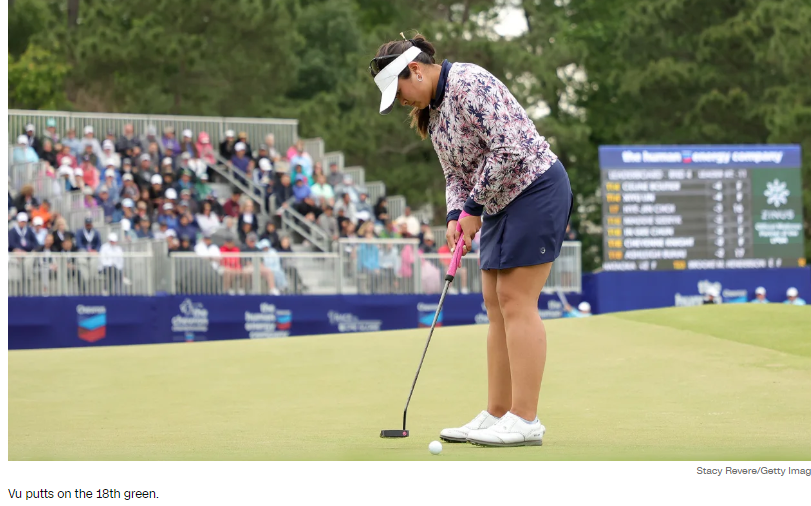 Vu wasted no time in renewing the ritual, diving into the lake beside the 18th green to toast her second LPGA Tour victory and a winner's check of $765,000, the largest of her career. Having almost walked away from the sport following early struggles as a pro, it crowned a cathartic victory for the world No. 12.
"Everything happens for a reason," Vu told reporters.
"All the bad things, everything I've ever struggled through, family-wise, internally, I think myself as the biggest obstacle, I had a pretty tough, not easy past two days.
"I was definitely my own enemy, and I don't know how I pulled this out. I'm just really happy and proud of Cole [caddie] and I for doing this."
Despite a decorated amateur career, Vu endured a grueling start to life on the LPGA Tour, making the cut just once in her first nine starts after turning professional in early 2019.
She would not play another LPGA event until 2022, by which point she had lost a formative figure in her life. Vu's grandfather, who had fled his native Vietnam with her mother, had died in the early stages of the Covid-19 pandemic.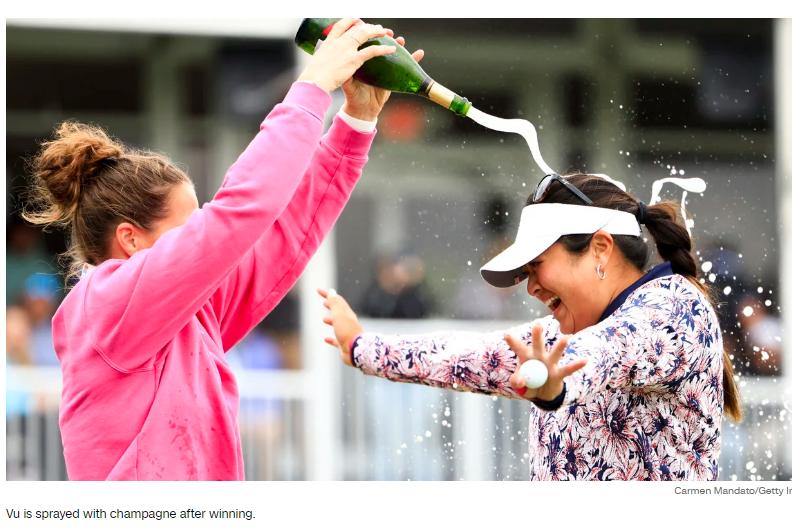 Amid bubbling frustrations during a wet and windy final round, it was the memory of her grandfather that kept Vu grounded.
"I was just in such a bad place with my golf game. Everything was life or death," Vu said. "I just saw everybody that I've competed with being successful, and I just compared myself all the time.
"But now I know that everybody's journey is different, and everything happens for a reason … Even today, I was getting really upset on the course, and I just had to remind me, like, 'Grandpa is with you, and he'd be really disappointed if you were getting upset like this and that you didn't get your act together.'
"I think he'd say that all my struggles were worth it," she added. -CNN