Africa's most valuable startup Flutterwave is in the spotlight for alleged dubious business and personal practices by Olugbenga Agboola, its founder and chief executive.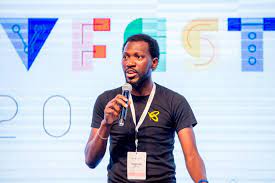 In a story published April 12 on West Africa Weekly, a Substack newsletter by David Hundeyin, a Nigerian journalist, Agboola is alleged to have created a phantom 'co-founder' identity to give himself more shares in the company's early days, and offered share prices below the company's valuation to employees who wanted to cash in on their vested options. These employee stock sales, the story alleged, went to an investment vehicle Agboola controlled.
Other allegations include that he did not disclose to Access Bank, his last employer, that he was simultaneously working for them while building Flutterwave in the latter's early days, thereby taking unfair advantage of his position and assets at the bank. There was also suggestion of sexual relationships with subordinate female staff members at Flutterwave.
Flutterwave's stature as an early mover in Nigeria's online payments scene and its unrivaled $3 billion valuation makes the 37-year-old Agboola one of Africa's most well-known entrepreneurs.
Over the past year, Agboola's reputation has stretched beyond his leadership at Flutterwave thanks to a spree of personal investments in other African startups. He landed a Business Insider award for "Tech Investor of the Year" a few hours after yesterday's West Africa Weekly story went live.
He is a mostly reserved personality who gives few media interviews, but is on a number of lists that seek to highlight African progress, including lists by Fortune (2020), and TIME (2021).
Flutterwave has also stepped into the world of corporate investments, co-leading a $3.4 million round for Dapio, a UK-based fintech. Part of the company's $250 million raise in February will be for investments and relentless marketing.
But suspicion about Agboola and Flutterwave have brewed over the past week after a former employee, Clara Wanjiku Odero, accused Agboola of bullying and the company of negligence leading to fraud. Odero, now the CEO of a Softbank-backed Kenyan fintech Credrails, did not respond to Quartz's requests for comment, but publicly stood by her claims despite Flutterwave's denial.
When Flutterwave wanted to raise $100 million in Jan. 2021, it pitched a compelling set of metrics to investors. Its revenue had grown from $5 million to $55 million between 2018 and 2020. Gross profit was $26 million with a 48% margin.
Its services were used in 20 countries, thanks to the hard work of over 270 employees. Based on these numbers, the licenses it had in six African countries, and plans to introduce new products, the company projected it would hit nearly half a billion dollars in gross profit by 2025 with a margin over 50%.
Tiger Global and other investors ended up giving Flutterwave $170 million in Mar. 2021, valuing it at a billion dollars for the first time. It capped a stunning rise for a startup that was worth $150 million 18 months earlier.
Flutterwave has raised more and is valued at over $3 billion today, becoming Africa's most valuable, talked about tech company. But with talk this month being less flattering due to allegations of financial and personal misconduct against CEO Olugbenga Agboola, attention on Flutterwave—and African startups generally—is less on sugar rush valuations.
For the first time in African tech, the dominant chatter between investors is on corporate governance, ethics and culture. Meanwhile, investors and other African tech enthusiasts say Agboola's alleged actions should not taint Flutterwave itself, regarding this as more a Travis Kalanick Uber moment than a Theranos disaster.
Two of the former Flutterwave investors suggested that Agboola could be replaced as CEO but believe the allegations won't affect Flutterwave because the company is already an important part of Africa's digital economy. [QuartzAfrica].