Governor Babajide Sanwo-Olu has assured Lagosians that Lagos is home to all, and as such residents in the state should not entertain fear of any sort, especially as the Elections dates draw closer.
The Governor who spoke during a Townhall meeting at the APC Independent Campaign Council office in Lagos earlier in the week, emphasized that Lagos is not about APC, but rather a place where residents are meant to thrive in their respective fields of endeavor.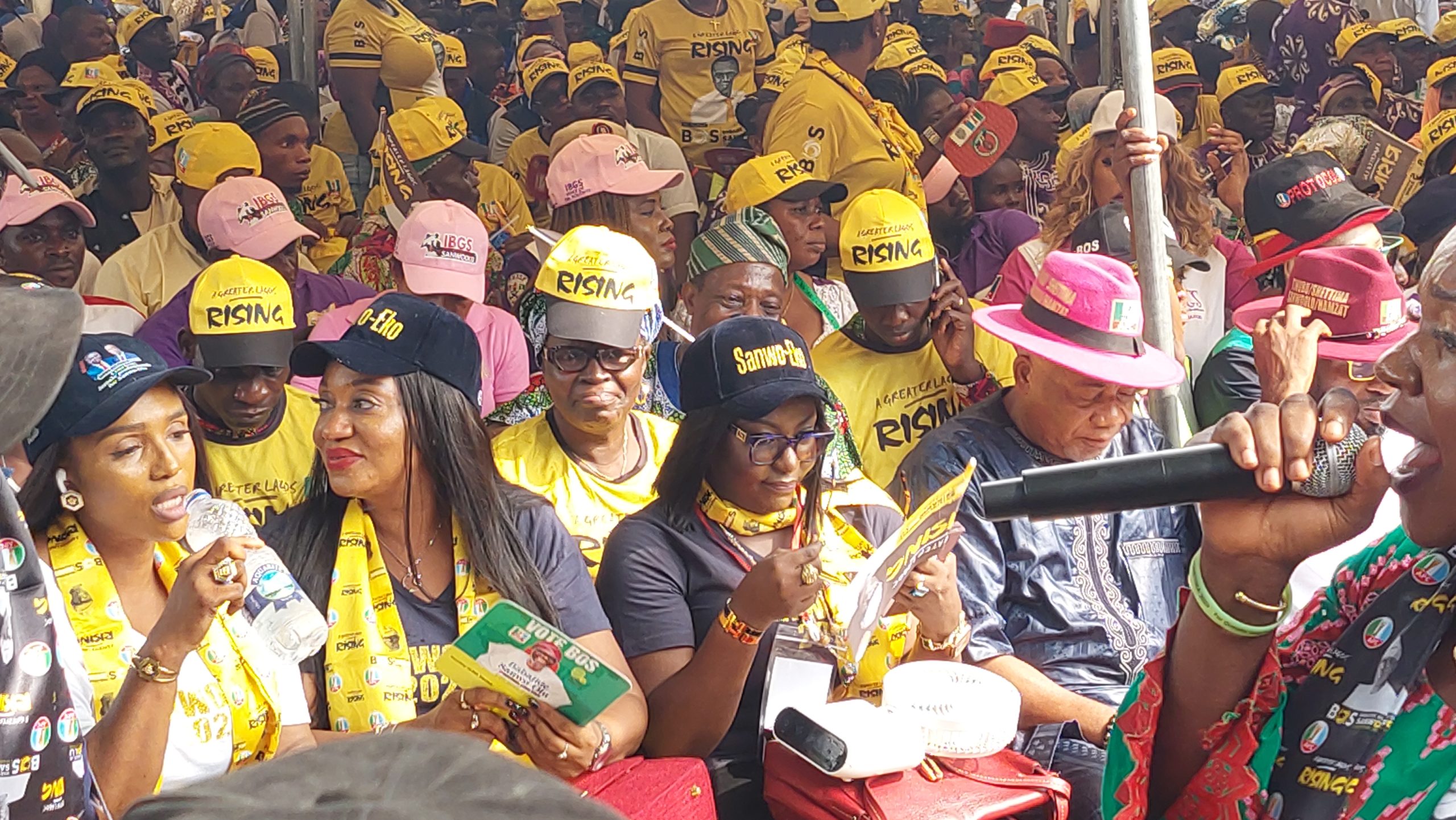 AV1 News was at the meeting which saw over five independent Campaign groups in attendance, most of them women cutting across various professions and businesses.

In a Press briefing which held just before the arrival of the Governor, members of the Directorate for Female Professionals urged professionals across the Country on the need to take advantage of their personal voters card (PVC) by voting wisely for APC Candidates across board, especially for the APC presidential Candidate Senator Bola Ahmed Tinubu.

Engineer Wuraola Owolabi, Director of the professional directorate for Women at the APC Independent Campaign Council Lagos disclosed that the directorate will embark on a door to door Campaign strategy across the three senatorial districts with a view to sensitizing Nigerians on the need to secure their individual PVCs, especially as INEC has extended the date of collection.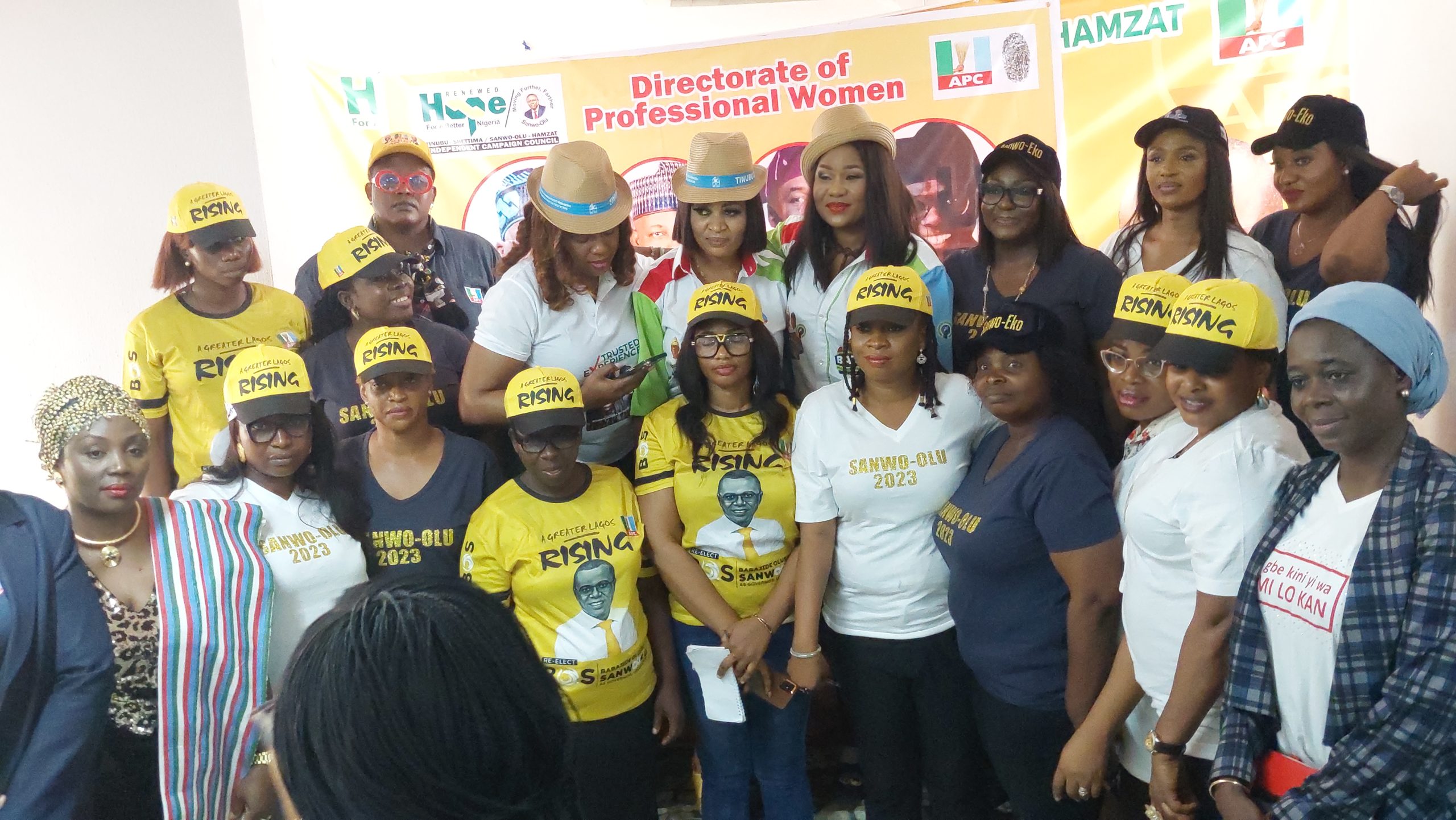 ''Voter education will continue to be part of our campaign engagement. We urge our elites to receive us warmly. One of the penalties for refusing to participate in politics is that you end up being governed by your inferiors. Let us all vote as our vote is our voice as professionals. The ignorance of one voter in a democracy impairs the security of all. Our lives begin to end the day we become silent about things that matter to our great nation.
''A lot of professionals complained that they had been used and dumped in the past but we want to assure you that Asiwaju believes so much in empowering the local professionals. Let us all stand on his mandate, vote massively for him and also reelect our Mr Performer; our He4She Governor, Mr Babajide Sanwoolu.
''Why Asiwaju? Asiwaju is a builder, he has built great leaders, he has built bridges across the nation, he played a significant role in building Lagos and making Lagos what it is today, the envy of other States. We have practically seen what he has done and what he can do. Let us all be part of positive history as we bring in our expertise and our experiences to support this great man who has volunteered to give us a renewed hope as a nation. ''
Other members of the directorate who also spoke at the Media briefing include Honourable Omowumi Ogungbaibi, (Convener, Female Professionals for Sanwo-Olu and Assistant director, Female Professionals directorate, ICC),  and Builder Oludayo Adeyinka,