About three thousand Nigerian young persons will undergo critical cultural tourism training in China, strategically billed to reduce unemployment and crime, and also to mobilize the youths to drive the Nigerian creative cultural tourism economy.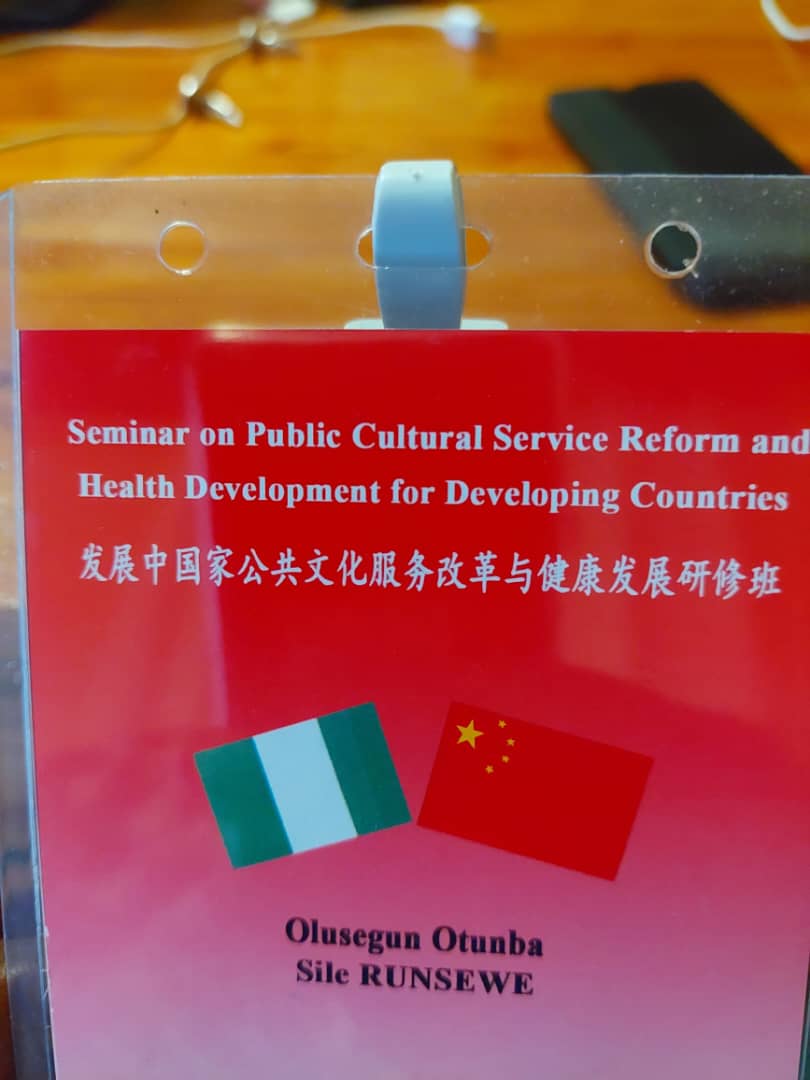 The cheering development was brokered by the Director General, National Council for Arts and Culture( NCAC) otunba Segun Runsewe, who is leading an African delegation to the International Culture Tourism Reform for Developing Nations put together by the Chinese government and Academic International for International Business Officials ( AIBO) .
Speaking to news men on the sidelines of the forum in Beijing, China, Runsewe, who also doubles as President, World Craft Council ( WCC) Africa Region, explained that the training opportunities and exposures for young Nigerians to acquire new skills is not just limited to pure cultural tourism economy but on technological breakthroughs and innovations.
" The meetings were strategic, successful, and eye opener to how our youths can benefit from training by the Chinese who are ready to partner and support us to bring about three thousand young persons from Nigeria at first instance to undergo diverse areas of trainings , in such area such as manufacturing of chips and even on electrical car production" Runsewe stated, adding "it will be a new beginning for us as a nation and for our young persons as the collaboration will bear verifiable gains to our immediate and future capacity building ecosystem in cultural tourism and technology ecosystems".
Runsewe further disclosed that the Chinese training offer will take up about 0ne hundred young persons per state in the country, which will help reduce crime and unemployment and be beneficial to rural development and job creation.
" Am excited about this opportunity for our young persons in Nigeria. It is no elephant project, and we know how committed the Chinese are to promises to us a nation, and this is certainly huge. On arrival back in Nigeria, we shall, in earnest, put up strategies to actualize these milestones, " Runsewe clarified.
In an address to the open forum on Public cultural Reforms and Health Development for Developing countries, Runsewe urged all government top functionaries in developing nations to pay serious attention to cultural tourism issues as its the bedrock of peace and security in the world.
" For tourism to thrive, attention must be paid to public washrooms as no tourist wants to visit a place or destination with a dirty washroom. There's no denying the fact that people are attracted to places that are good-looking as cleaness is next to godliness, " Runsewe admonished