In what can best be described as a groundbreaking event that captured the essence of female empowerment, the just concluded Peak Performing Woman Africa 2023 conference unveiled a book set to revolutionize women's journeys towards personal and professional growth.
Aptly titled 'The Peak Performing Woman Companion,' this empowering literary masterpiece provides invaluable insights into leadership, self-confidence, emotional intelligence, and effective communication, serving as a comprehensive guide for women seeking to unlock their full potential.
Dr. Abiola Salami fondly known by many as 'Mr. Champ' stands out as a beacon of motivation  is the author of the book aptly titled 'The Peak Performing Woman Companion' using his artistic talents and critical thinking abilities to inform, inspire and as well educate individuals, organizations, and communities worldwide.
Mr. Champ known for his ability to  inspire, has played a pivotal role in impacting the lives of women through his initiatives and this latest book is designed to equip women with the tools, strategies, and mindset necessary for achieving success.
Speaking about the book, Salami stated, "I am honored to present 'The Peak Performing Woman Companion' as a resource to inspire and empower women to reach their full potential. This book is a testament to the strength, resilience, and brilliance of women everywhere. It is my hope that through this companion, women will be equipped to overcome challenges, break barriers, and create lasting impact in their lives and communities."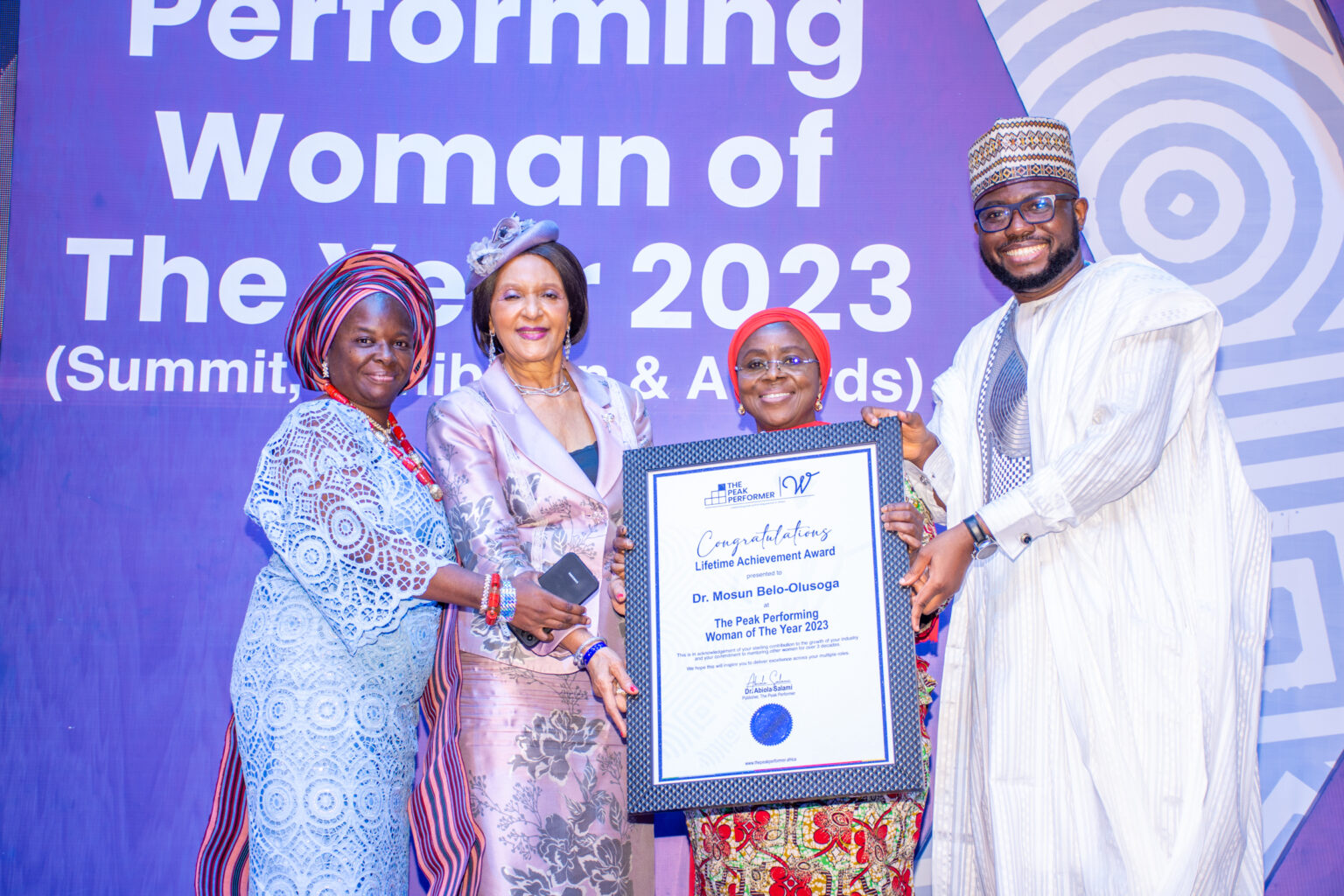 "It is curated for Catalysts – Women who are committed to accelerating their growth in their pursuit of greatness. These are women who are not only seeking a seat at the table but are desirous of making their own table and setting up to stimulate socio-economic growth. With The Peak Performing Woman Project, we are supporting SDG #5 with Inclusive Acceleration for all women across Africa and the globe.
"To enable The Peak Performing Woman project make the kind of impact we envision, our goal is to empower 1million women across Africa with the insights from the book within 18 months of launch. Our estimated budget for this is $1million (One million USD) and the proceeds from this launch will be funding that. We count on your support.
"Dear esteemed guests, I must admit, your timely support has helped us to birth this project. Of course in the past 10years, we have served many leaders and organizations in executive coaching and workforce development from classrooms to the boardrooms in both the public and private sector but The Peak Performer is a new area for us. You believed in our idea despite that we didn't have proof of concept." He said.
The Peak Performing Woman Africa 2023 event brought together influential women from diverse backgrounds, including business, entrepreneurship, arts, science, and community service. These exceptional women were honored for their remarkable achievements, leadership, and dedication to making a difference in their respective fields.
The ceremony with the theme, "Embracing Equity for Peak Performance", came up recently as a  confluence of three record-breaking events, including a Summit, Exhibition and Awards which celebrated the achievements of 100 exceptional women recognized for their outstanding works across various fields.
Highlights of the event were fireside chat, networking, mentoring sessions and a panel of discourse where speakers shared valuable insights and comprehensible guides for women to push the envelopes in their different vocations.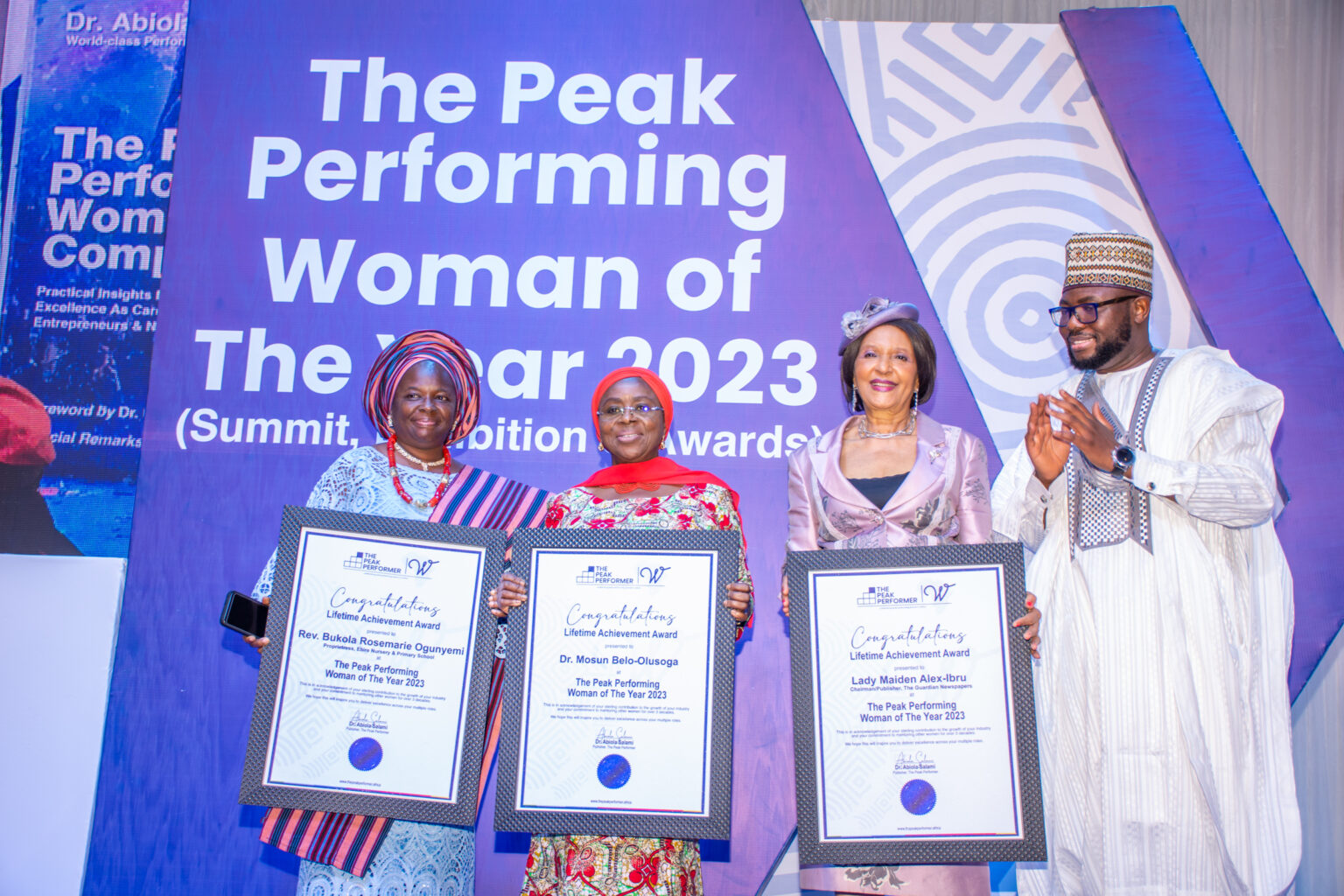 Through Abiola 'Champ' Salami's numerous initiatives, including his bestselling book 'Who Says It's A Man's World' and his role as a social entrepreneur, Mr. Champ has consistently encouraged women to embrace their strengths, cultivate confidence, and achieve greatness in all areas of their lives.
During his speech at the event, Mr. Cham emphasized the need for women to unleash their potential, overcome societal barriers, and embrace their unique abilities to drive change and contribute to the development of their communities and the world at large.
He added "A Peak Performing Woman is a catalyst for socioeconomic growth. Therefore, as we celebrate outstanding women here today and launch the women empowerment tool, our aim with TPP Woman Project is to equip 1 million women with the insights from the book to deliver excellence as career professionals, entrepreneurs, social innovators, and political office and the estimated budget for this project is $ 1 million (One million USD). The proceeds from this launch will be funding that."
In her review of The Peak Performing Woman's Companion, the Publisher/Chairman of The Guardian Newspapers, Lady Maiden Alex-Ibru, commended Dr. Abiola Salami for addressing the foundational problems undermining women's careers, personal growth and contributions to nation-building.
She said, "Salami thoughtfully guided women readers through detailed and specific missteps and misunderstandings that, most times, undermine their aspirations to become peak performers. Leveraging lessons from his inspirational piece, 'Who Says It's a Man's World – Ageless Lessons for Becoming an Exceptional Woman', Salami's 11 chapters focus on women's empowerment and self-worth in an increasingly challenging global economy and changing workplace. Through The Peak Performing Woman's project, Salami hopes to inspire women of all ages across Africa to grow, aspire for more and shatter the glass ceilings" says Alex-Ibru.
The unveiling of 'The Peak Performing Woman Companion' marks another milestone in Abiola 'Champ' Salami's mission to uplift and empower women. His unique blend of motivational speaking, communication skills, and business acumen has made him a beacon of inspiration for individuals seeking personal and professional growth.
As Mr. Champ continues to ascend to greater heights, his dedication to empowering women and fostering gender equality remains unwavering. Through his initiatives and influential works, he continues to leave an indelible mark on the lives of countless women, creating a lasting legacy of empowerment, transformation, and success.