Nigeria High Commissioner to South Africa,  Ambassador Haruna Manta says he is impressed with the high profile intervention on joint Africa Tourism prosperity by National Association of Nigeria Travel Agencies(Nanta), noting that the association cannot be ignored in the quest to address tourism trade matters in Nigeria nay Africa.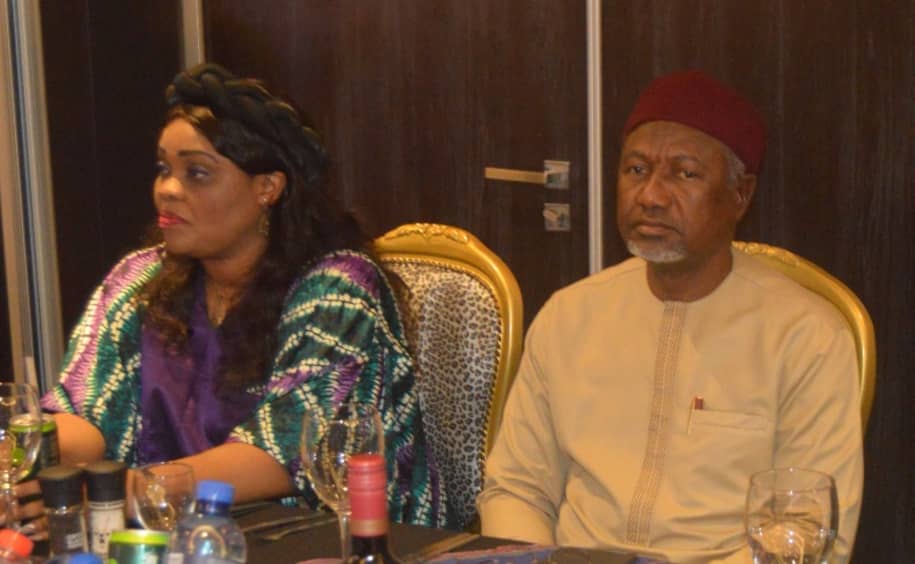 At a  sideline interview, after a farewell dinner,  organised by the Nigerian High Commission in  South Africa for Nanta delegates and their partners from the Tour Operators Union of Ghana ( TOUGHA) held Hotel Sky in Johannesburg,  Saturday night, Ambassador  Manta disclosed that the determination of nanta to bring about change to the narratives of Intra African tourism,  resonates with the dreams of most African people, emphatic that collaboration rather than individualism is the way to go in defining the prospects of Intra African cultural tourism trade and business opportunities.
" we are certainly proud of nanta for this collaboration with TOUGHA and which was endorsed by South Africa Tourism. At the embassy, we are always happy to receive Nigerian business trade groups,  coming to South Africa to discuss business collaborations with groups here and by such efforts,  we rekindle hope in the  Nigeria and South Africa relationships,  which over time has brought  both countries and people together." He noted
On the difficulty in obtaining visas to Nigeria,   the ambassador explained that the process is being addressed and with the expected posting more Nigerian immigration personnel to South Africa,  the overwhelming pressure of visa requests  by  those wishing to visit Nigeria, will ease out over time.
" These are issues which were on the table when our president and that of South Africa met not too long ago , and the whole idea is to tackle the issues with diplomatic understanding. At the commission here,  we receive lots of visa requests that will take more hands to handle, but I like said, it is an issue that we confidentially expect that should be resolved " Ambassador Manta explained further
Describing the nanta initiative as octane to future trade professionals collaboration and partnership,  Ambassador Manta stated that it's difficult to deny visas to groups as suspicious profiling usually administered to an individual,  will never be applied to collaborative and united efforts in the mould of nanta initiative.
" An individual as against a corporate effort may arouse immigration detailed profiling particularly when the individual may have enough funds to channel his visit and to which such pecuniary luxury may attract immigration deep  examination as against spending by groups to an economy or destination which usually gets positive nods from host nations."
Ambassador Haruna Manta stated, adding that for every South African group or  individual  that visits Nigeria,  there are possibilities to many trade groups from Nigeria,  will be welcomed to South Africa thus spiking the trade relations and opportunities for Africa to Africa shared prosperity.