It was a day of sober reflection that birth day 4 of the Ardova Handball Premier League phase 1 in Benin.
With the news flying in about the death of the loved ones of two coaches and a player participating in the league on Wednesday, teams played their games wearing black arm bands in solemn respect for the departed.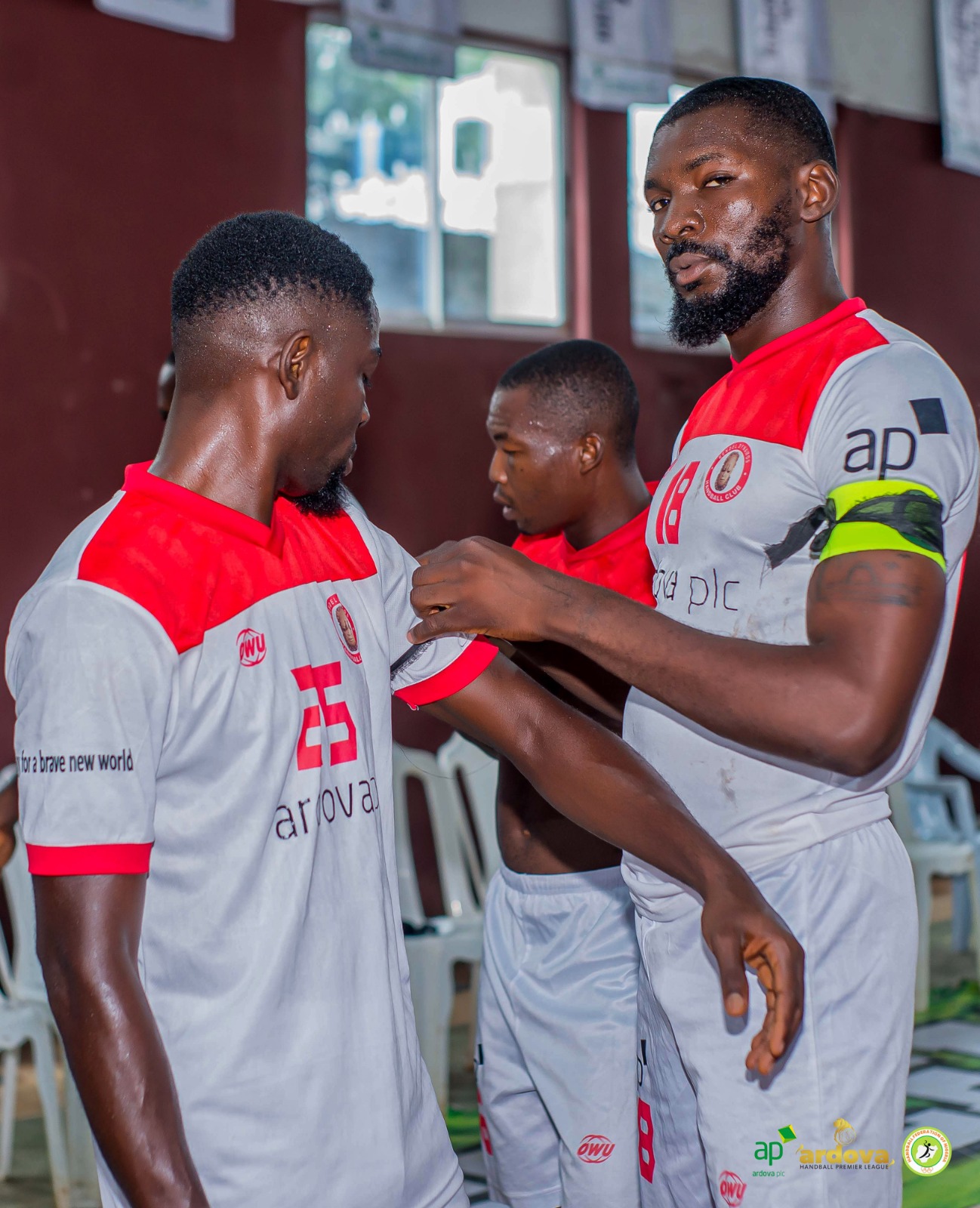 In the men category, defending champion Kano Pillars, whose player Chris Ogendegbe lost his wife, calmly defeated Confluence Stars 27-17 while Correction Boys earned their first victory of the Ardova Handball Premier League 2023 as they defeated Bendel Dynamos 27-25.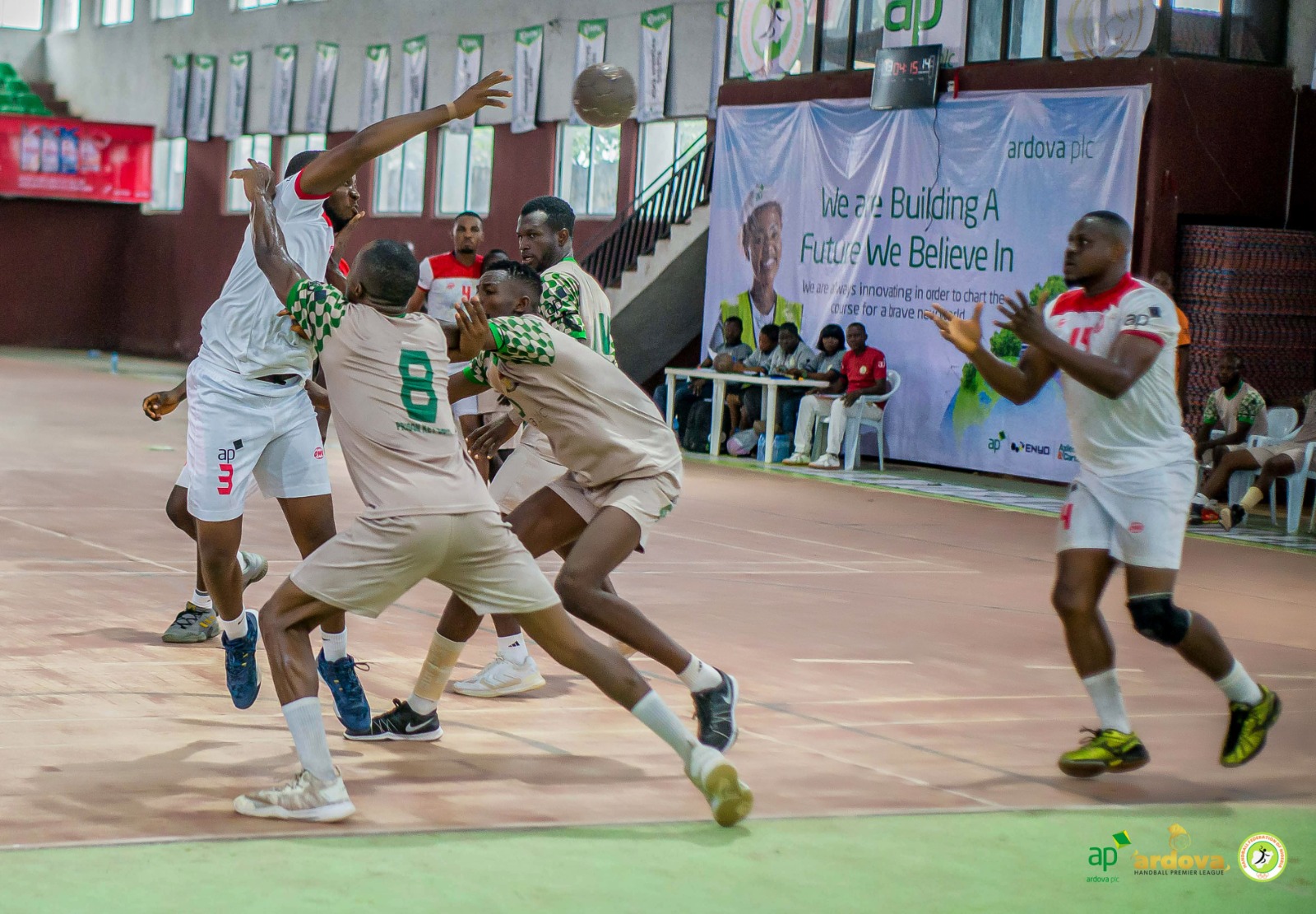 Lagos Seasider Boys with Coach Bukola Duru on ground to direct proceeding despite losing her brother in a ghastly car crash, played out an entertaining 22-22 draw with Safety Shooters while Tojemarine continued in their winning way as they defeated Rima Strikers 25-19.
Niger United earned a well deserved 36-23 victory over D. Defenders.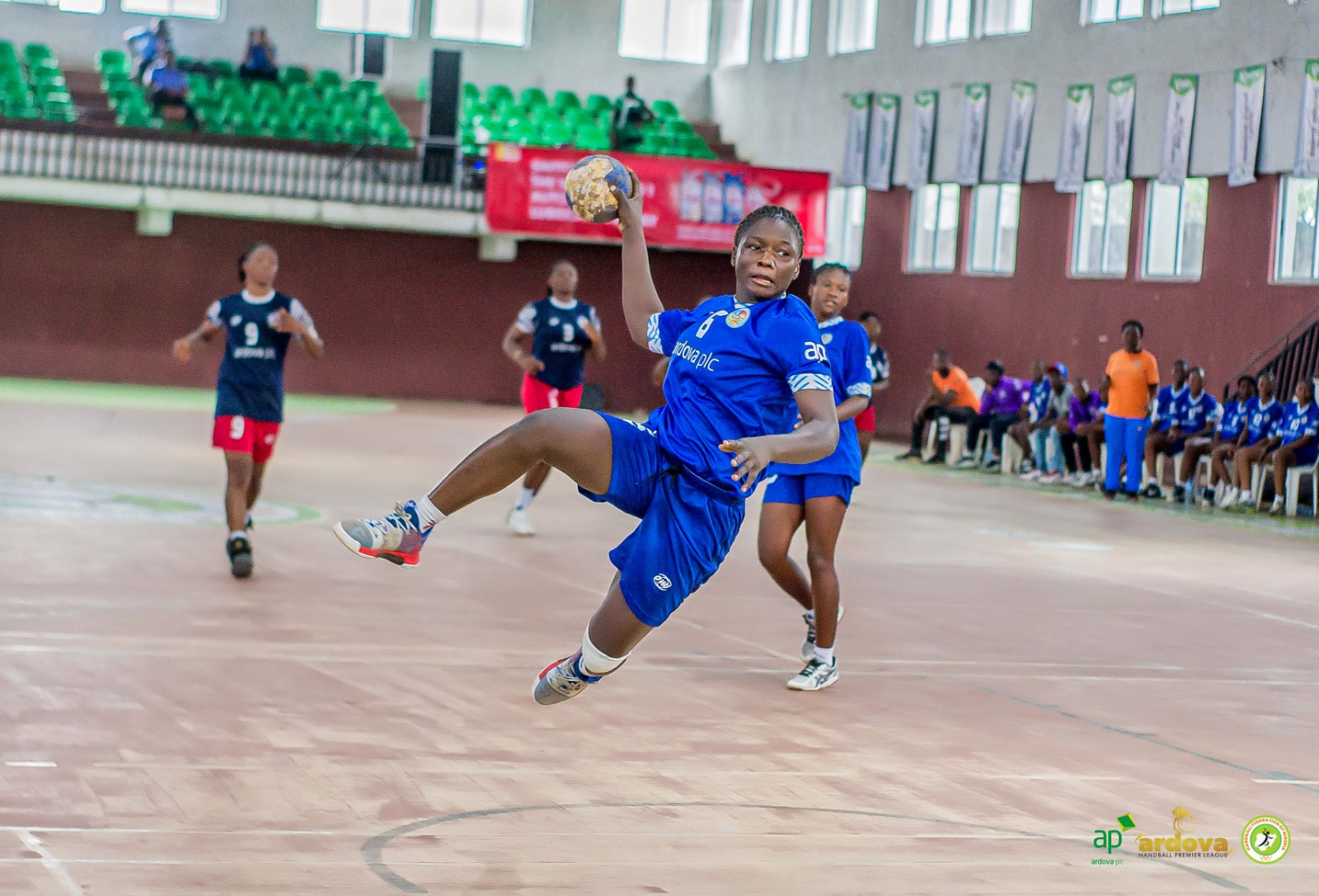 In the women category, Delta Queens avenged their national division one league title loss as they defeated Bayelsa Queens 29-26 while Seasider Babes of Lagos lost to Plateau Peacocks 23-20.
Defender Babes earned a comfortable 38-24 victory while defending champion Safety Babes edged Imo Grasshoppers with a humiliating 39-19 victory.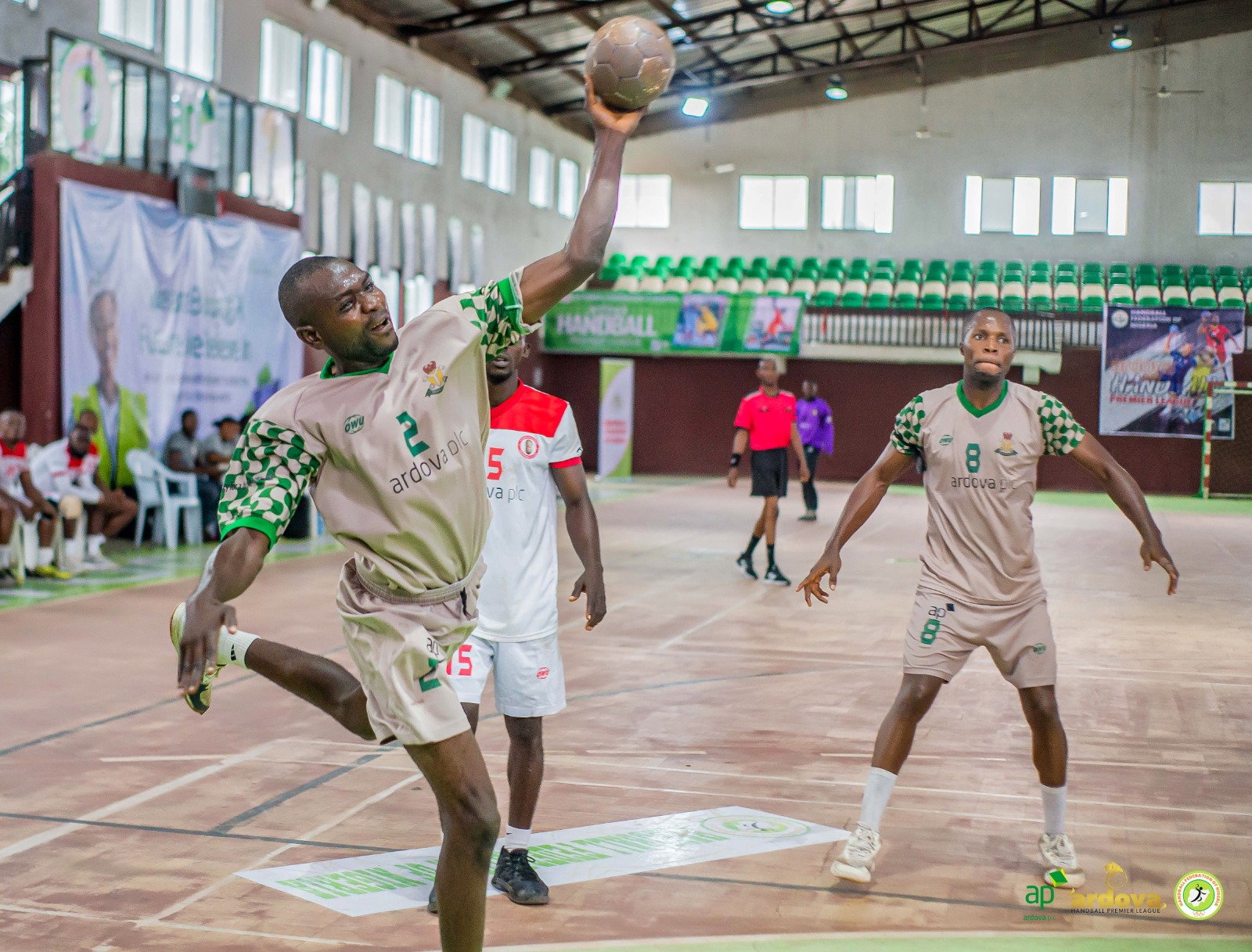 Rima Queens defeated Bendel Dynamos 26-21.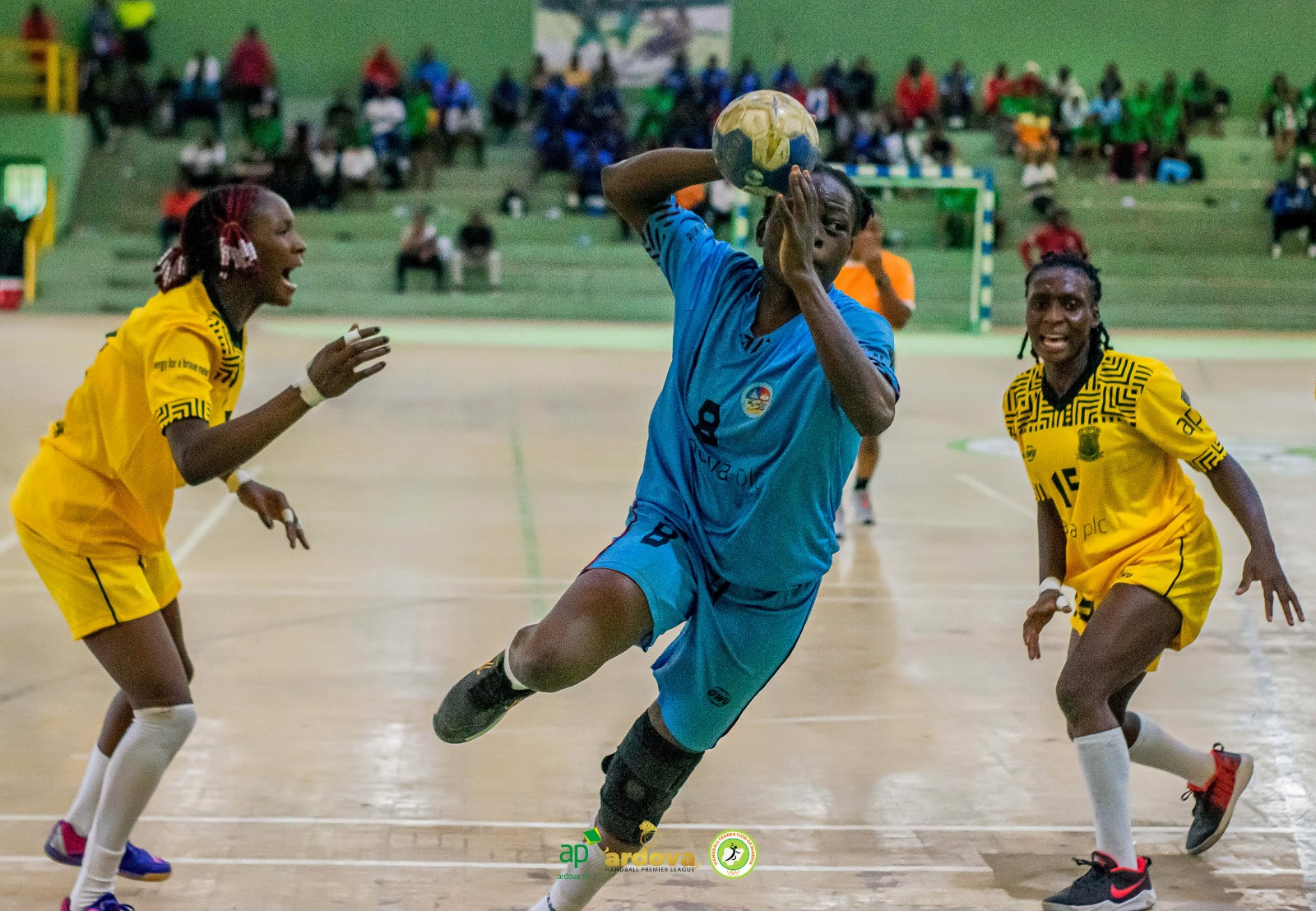 Suleimon Azeez of Tojemarine Academy and Lucy Onyekwere of Rima Queens were voted the MVP for day 4.
RESULTS OF MATCHES PLAYED ON DAY  WEDNESDAY 05/07/23:::::::
FEMALE::::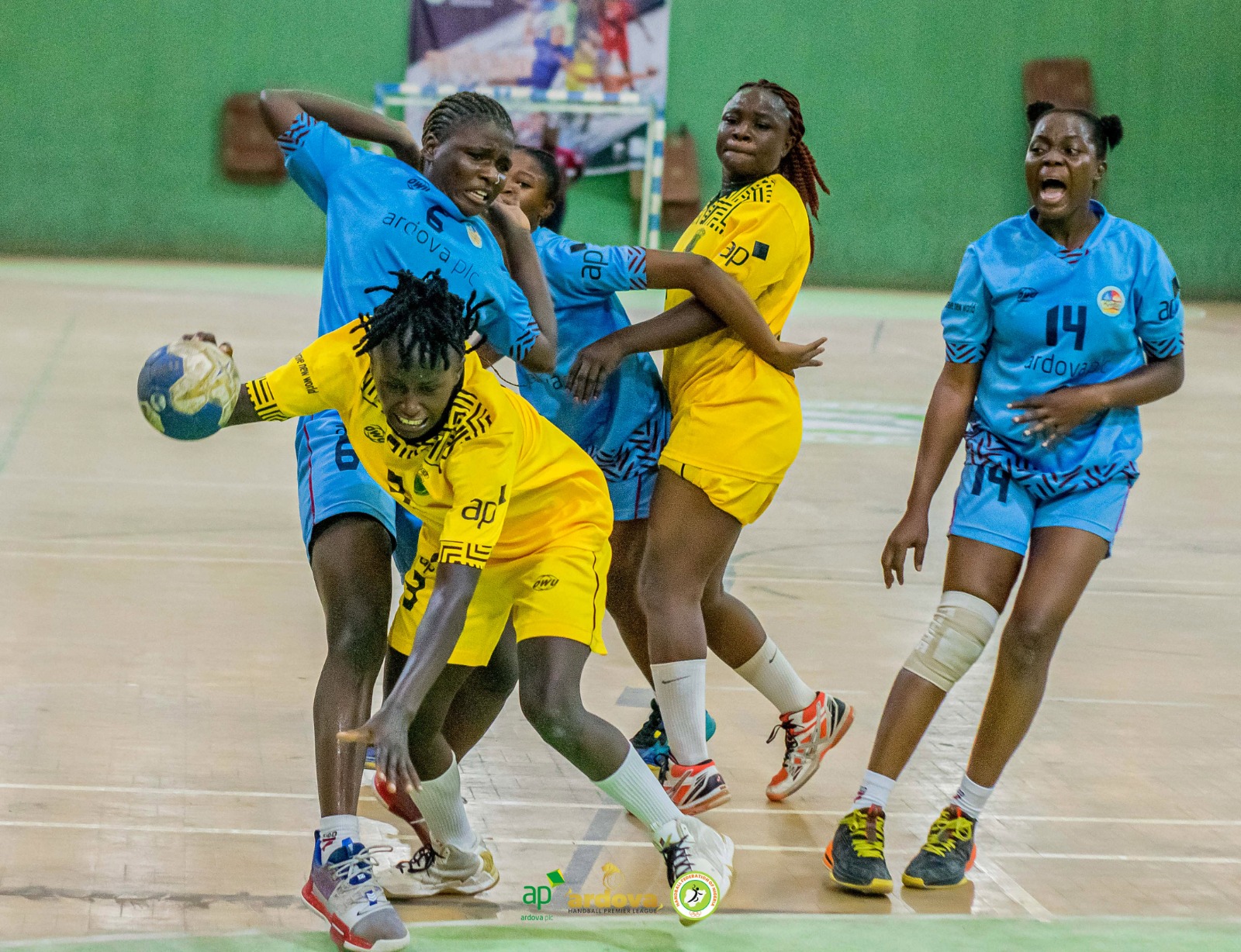 1) Delta Queens–Bayelsa Queens 29–26.
2) Seasider Babes–Plateau Peacocks 20–23.
3) Benue Queens–Defender Babes 24–38.
4) Safety Babes–Imo Grasshoppers 39–19.
5) Bendel Dynamos–Rima Queens 21–26.
MALE:::::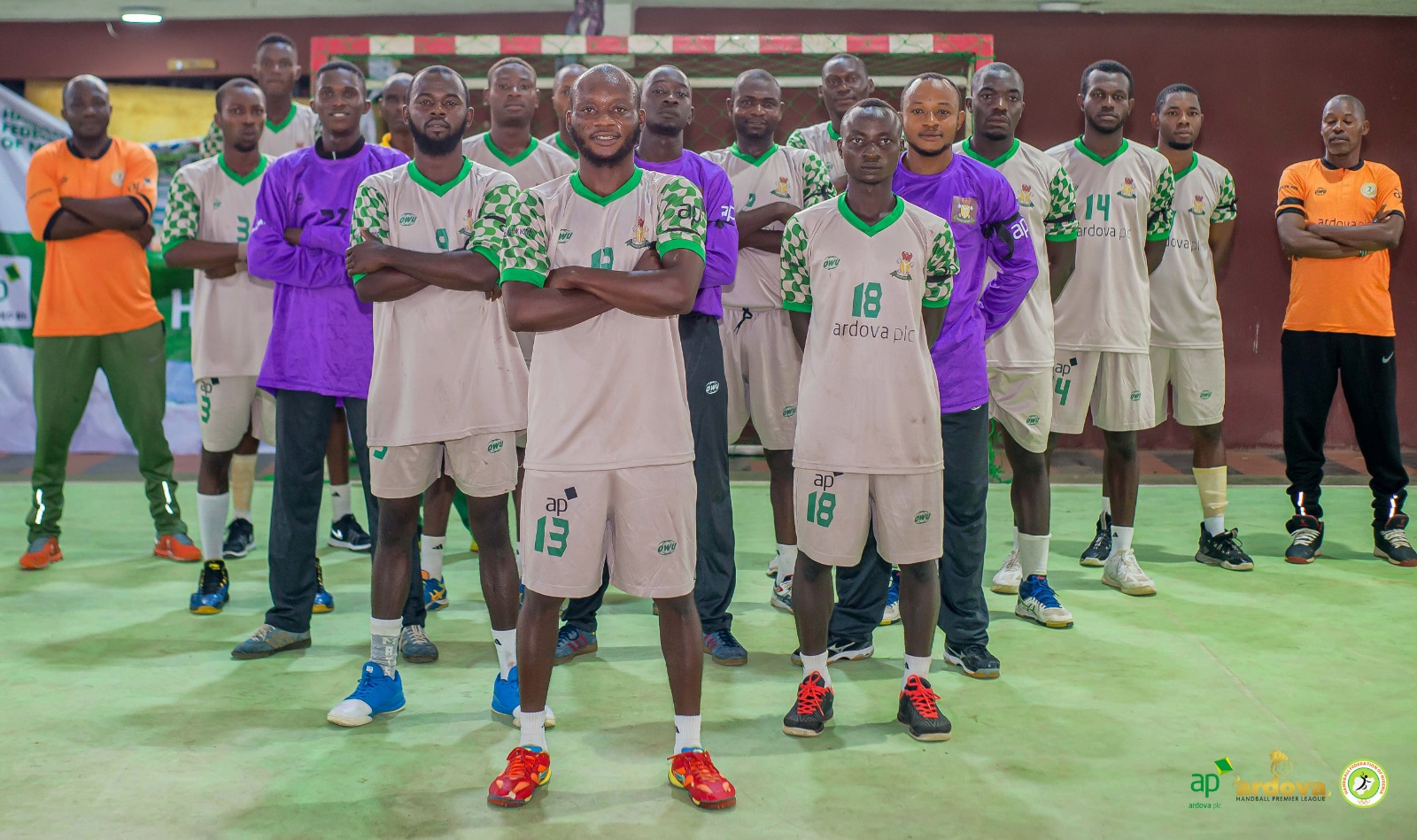 1) Bendel Dynamos–Correctional Boys 25–27.
2) Benue Buffaloes–Police Machine 23–22.
3) Safety Shooters–Lagos Seasiders 22–22.
4) Tojemarine Academy–Rima Strikers 25–19.
5) D:Defenders–Niger United 23–36.
6) Kano Pillars–Confluence Stars 27–17.