Kano Pillars and Niger United played an explosive draw game on day 3 of the Ardova Handball Premier League 2023 phase 1 on Tuesday in Benin City, Edo State.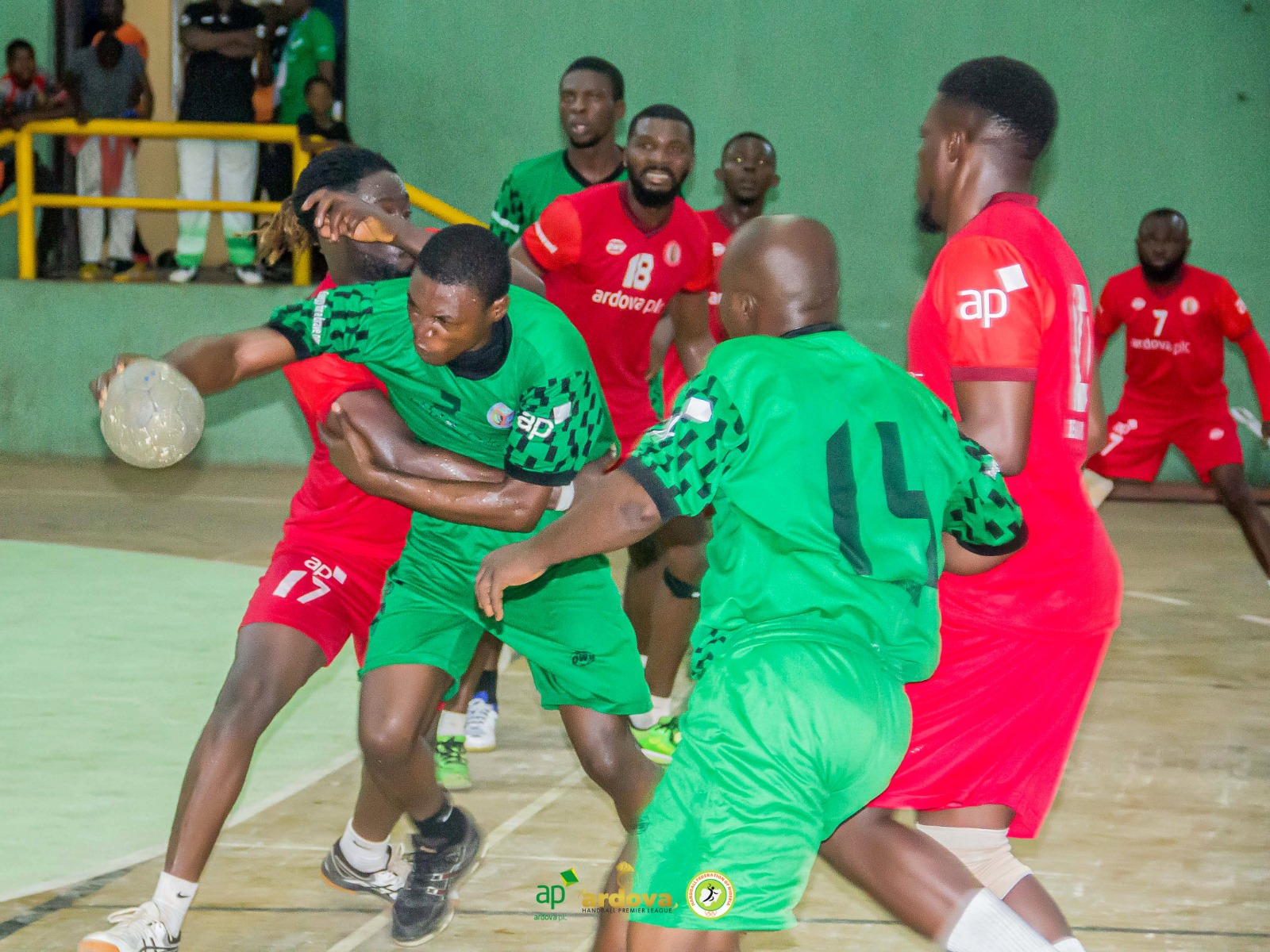 This fixture have always been one that got every fan on the edge of their seats in previous seasons and this season it wasn't different as Kano Pillars, who were conceding few minutes to the end of the match, somehow managed to equalise dramatically to make 25-25 against Niger United.
Niger United at dead time were given an opportunity to claim a dramatic win through a seven metres throw at exact 30 minutes and in comes Shagari John who just needed to score but goalkeeper Abdulwahaab for Kano Pillars made a save.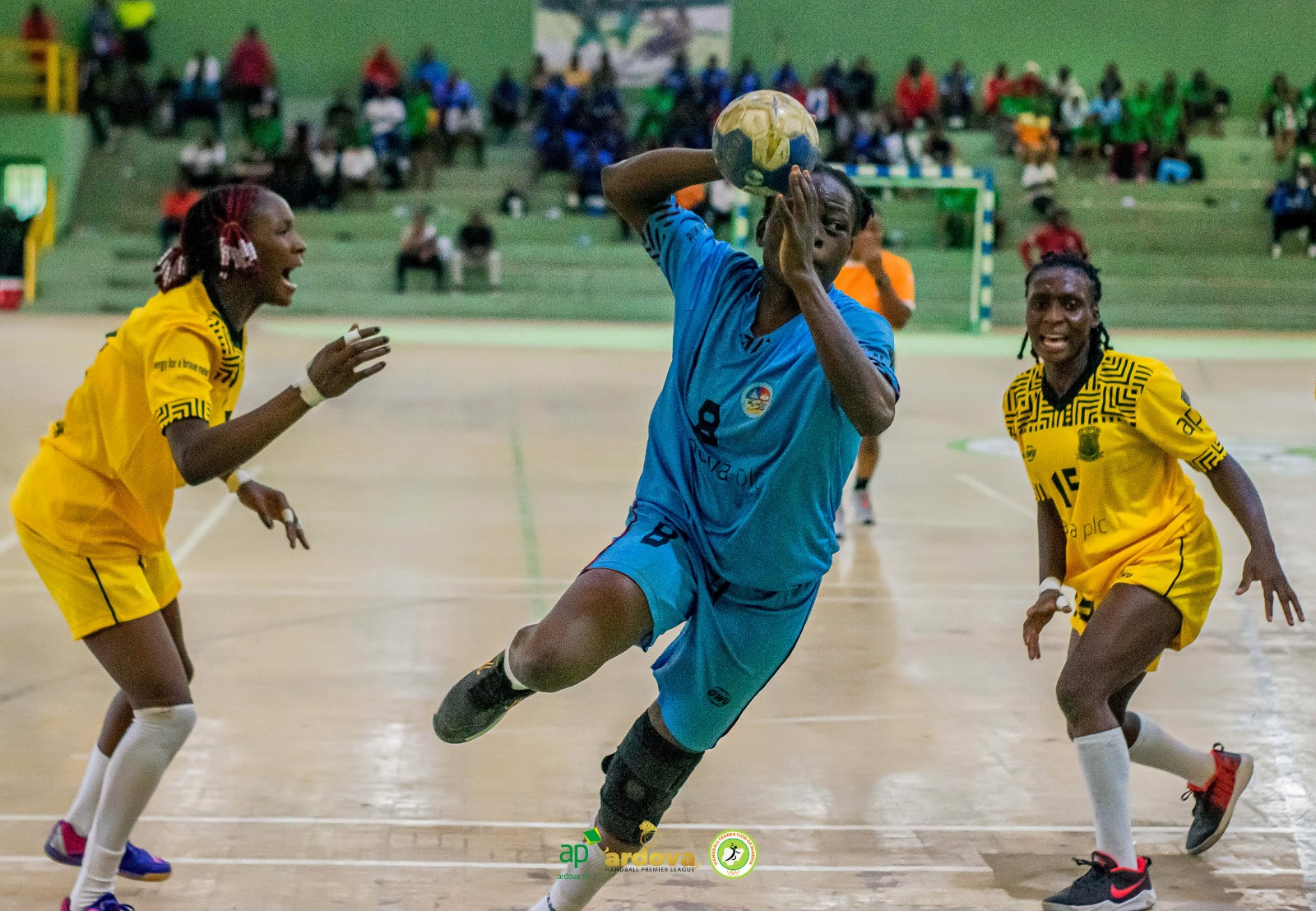 This game will remind fans of the 2021 edition of the league wherein Niger United won just with the last short of the match in Abuja.
Other matches in the men category saw Confluence Stars defeat Bendel Dynamos 22-15 while Police Machine won for the second day on the bounce for the first time in the league as they surprisingly defeated Seasider Boys of Lagos 23-22.
Tojemarine Academy continued their winning run as they defeated Correction Boys 28-23 while Safety Shooters extended their winning run against fellow Abuja team De Defenders 30-29.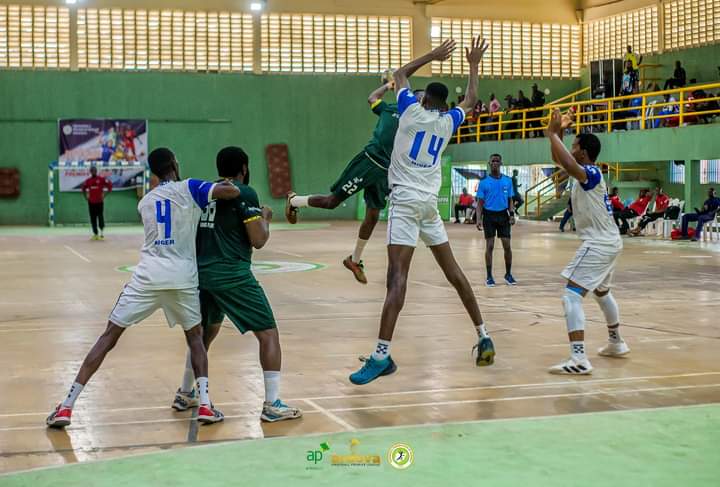 The last match of the day in the men category saw Benue Buffaloes earn a surprising 30-26 victory over Rima Strikers.
In the women category, Rima Queens got the biggest victory of the night as they defeated Benue Queens 43-22 while Plateau Peacocks defeated Delta Queens 28-17.
Bayelsa Queens haven't gotten a victory yet as they lost their straight third match of the Ardova Handball Premier League 29-25 while Imo Grasshoppers struggled to defeat 22-21.
Defending champion, Safety Babes overcame their Abuja city rival Defender Babes with a 29-26 victory to continue their winning run  in the league.
Ardova Handball Premier League Day 3 Results
FEMALE
1) BENUE QUEENS–RIMA QUEENS 22–43.
2) PLATEAU PEACOCKS–DELTA QUEENS 28–17.
3) BAYELSA QUEENS–BENDEL DYNAMOS 25–29.
4) IMO GRASSHOPPERS–SEASIDER BABES 22–21.
5) SAFETY BABES–DEFENDER BABES 29–26.
MALE
1) CONFLUENCE STARS–BENDEL DYNAMOS 22–15.
2) POLICE MACHINE–LAGOS SEASIDERS 23–22.
3) NIGER UNITED–KANO PILLARS 25–25.
4) CORRECTIONAL BOYS–TOJEMARINE ACADEMY 23–28.
5) D:DEFENDERS–SAFETY SHOOTERS 19–30.
6) RIMA STRIKERS–BENUE BUFFALOES 26–30.