By Cleopatra Eki
As part of activities marking  Ifeco Care foundation's 12 year anniversary, no fewer than 300 people people benefitted from the free medical screening sessions put together by the foundation in Epe Lagos.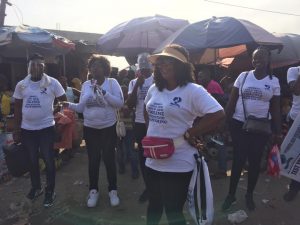 Princess Marylove Olatubosun Ifedoyin , Founder, Ifeco Care foundation was speaking during the event said  the foundation is concerned about the health status and longitivity of people in the community.
The medical screening exercise entailed Blood pressure test, BMI, Blood sugar test, Hepatitis B & C, HIV, Malaria and Eye care screening. Although, the crowd was overwhelming but they were all attended to.
"We really appreciate the people and the stakeholders that helped us to create awareness before the day and as you can see they are  elated that such an event took place in their environment.- she acknowledged. "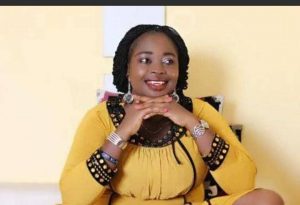 "From the medical screening , we observed that 70% of those we screened had high blood pressure and high blood sugar and they were not aware because they don't go for medical check up. The result of our screening shows that people in that area really need such programme,  It was indeed a successful event. "
Ifedoyin also disclosed recent projects organized by Ifeco Care Foundation since the start of 2022.
"We had lbeju Lekki medical outreach, February 12th -13th 2022 and February 14th Feeding of street kids and Berger,  Ajah roundabout and Ilaje Ajah Lagos. While February 18th -19th 2022 Ikorodu walk an awareness Campaign on Eye Care held March 6th. We also had a  Walk awareness on Malaria , free MHP screening and donation of mosquitoe Repellent creams at Surulere Lagos.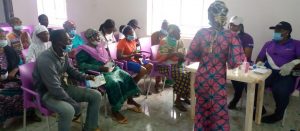 Olatubosun Ifedoyin disclosed that in addition to success stories and other activities, the Foundation has rescued 15 Ladies from abuse and molestations and they are in different registered home for shelter  with proper protection.
'Five minors  have been returned back to their parents in their states, rescued from human trafficking; 2 women had gained custody of their kids in Ibadan from their abused fathers and husbands, while 10 infants were saved and in Homes.