INEC Resident Electoral Commissioner, Olusegun Agbaje opened the floor at the state collation centre in the Yaba area of the state on Sunday stating that of the 87, 209,007 Permanent Voter Cards (PVCs) collected nationwide for the election, 6,214,970 PVCs were collected in Lagos. This is closely followed by Kano with 5,594,193, and Kaduna with 4,164, 473.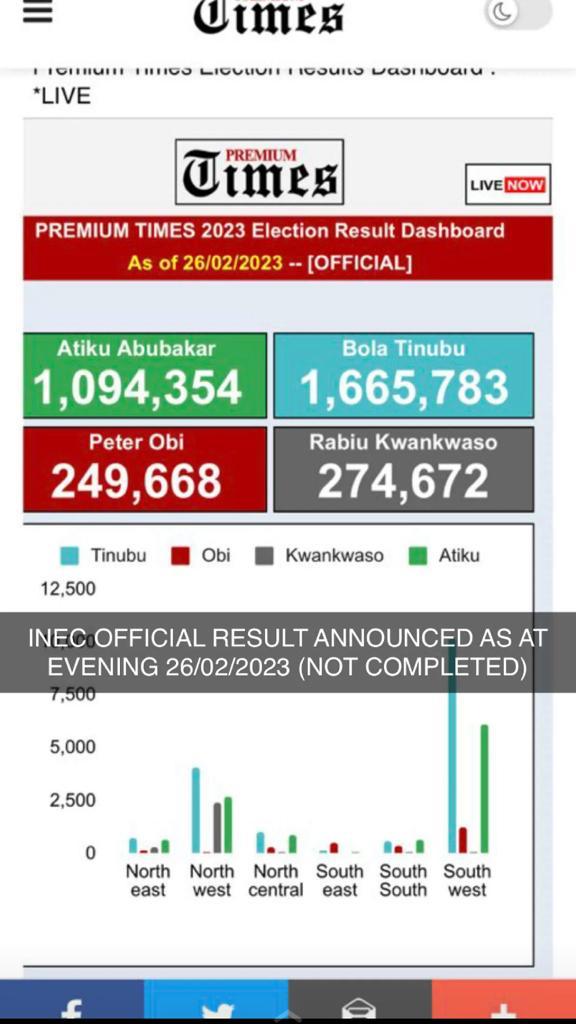 Lagos is the home of Bola Tinubu of the All Progressives Congress (APC) who was governor of the state from 1999 to 2007.
Other presidential candidates in the race include Atiku Abubakar of the Peoples Democratic Party (PDP), Peter Obi of the Labour Party (LP) and Rabiu Kwankwaso of the New Nigeria Peoples Party (NNPP).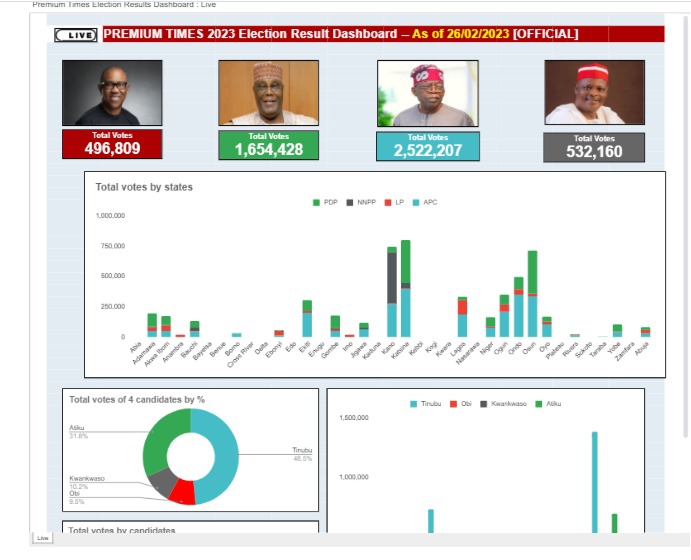 The results for the eight local governments (LGs) announced at 09:30pm are Lagos Mainland, Ikorodu, Epe, Ibeju-Lekki, Lagos Island, Badagry, Agege and Ikeja.
1.Lagos Mainland LG
APC – 20,030
PDP – 3,005
LP – 18,698
NNPP – 257
2. Epe LG
APC – 19,867
LP – 3,497
NNPP – 76
PDP – 5221
3. Lagos Island LG 
APC – 27,760
LP – 3,058
NNPP – 79
PDP – 2521
4. Ibeju-Lekki LG
APC – 14,685
LP – 10,410
NNPP – 104
PDP – 2,329
5. Ikorodu LG
APC – 50,353
LP – 28,951
NNPP – 400
PDP – 4,508
6. Ikeja LG
APC – 21,276
LP – 30,004
NNPP – 337
PDP – 2,280
7. Badagry
APC – 31,908
LP – 10,956
NNPP – 153
PDP – 6,024
8. Agege LG
APC – 29,568
LP – 13,270
NNPP – 1,513
PDP – 4,498
Source: Channels TV